BioShock: The Collection May Finally Be Coming To Switch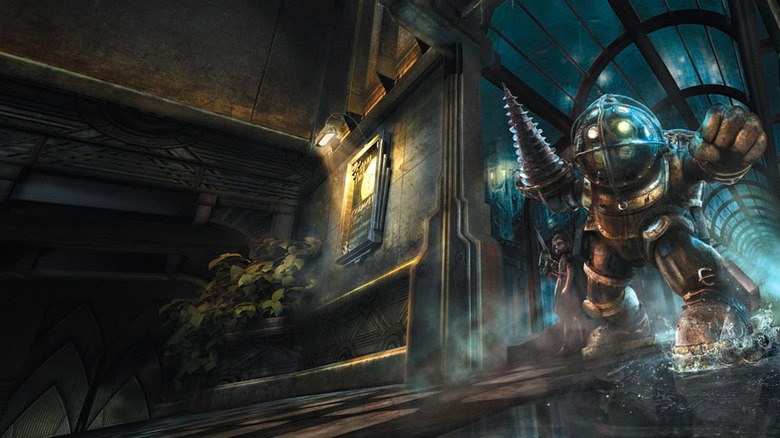 In terms of no-brainer ports, there are several the Nintendo Switch hasn't received. (Three words: Mass Effect trilogy.) It seems 2K is at least willing to do its part, however, in that three of the last generation's greatest games look like they're coming to Nintendo's hybrid in short order.
Advertisement
The website LootPots is reporting that BioShock: The Collection — which contains BioShock Remastered, BioShock 2 Remastered, and BioShock Infinite: The Complete Edition — has been rated for the Nintendo Switch in Taiwan. Game ratings are usually a pretty solid indicator that the mentioned game/collection is indeed on the way, and though this rating is just for Taiwan at the moment, you can almost certainly rest assured it's coming to the U.S.
And what if you don't want all the games in BioShock: The Collection? What if you just to play the original, or perhaps revisit its highly underrated sequel? It looks like each game was also rated separately, meaning we'll probably see them sold individually on the eShop — just as they are on the PlayStation and Xbox stores.
Advertisement
This is pretty fantastic news for Nintendo Switch owners. The BioShock games are some that the Switch should be able to handle, given that the original versions were all released on last-gen consoles. You might not see the same "bump" in graphical fidelity that you would on a PS4 or Xbox One, which raises some eyebrows about the use of "remaster" in their titles. But our guess is they'll perform at least serviceably. It's BioShock but portable — what more could you want?
We'll have to dream up a list of Switch ports we're practically begging for. We already mentioned Mass Effect. The first Red Dead Redemption would be killer. And how is it Doom can run on this tiny little machine but we haven't gotten something like Dishonored? In any case, it looks like we are going to be treated to BioShock: The Collection at some point in the future. We'll let you know when we hear more about it.