Detroit: Become Human Developer Has 'A Lot Of Surprises' Coming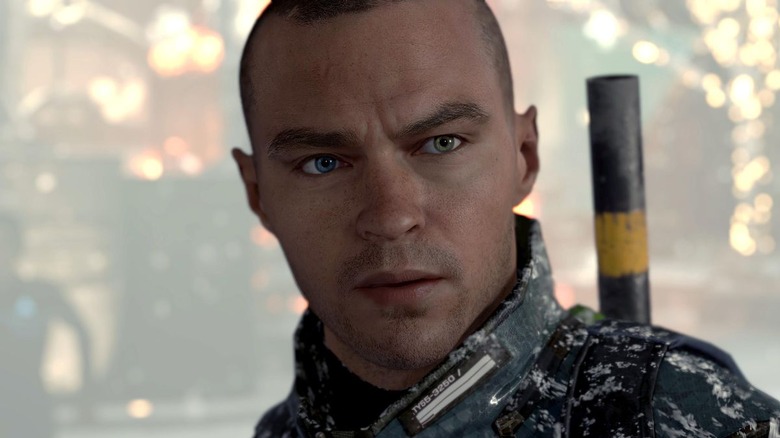 Fans of Quantic Dream, the folks behind Detroit: Become Human, may be looking forward to a very big year. Quantic Dream's David Cage recently took to Twitter in a belated New Year message to fans, thanking them for all of their support in recent years.
Advertisement
"2019 has been an amazing year for the studio," read Cage's post. "2020 should be even more exciting! We have a lot of surprises to come for our fans, so stay tuned!"
The tweet was accompanied by an image of Detroit: Become Human protagonist Markus. Whether this means that a Detroit follow-up is in the cards is unclear, but it's sure to have fans of the game buzzing with speculation. In fact, a few fans have expressed those hopes in the thread below Cage's original tweet. One fan expressed their wish for some form of Detroit DLC, while another asked for news on a full-on sequel.
While Cage himself has been a rather controversial figure, Detroit received "generally favorable reviews" upon release in 2018. As such, it has gone on to garner a significant fanbase.
Advertisement
There's no denying the fact that 2019 was a pretty great year for the French studio. Quantic Dream kicked off last year by announcing the end of its exclusivity contract with PlayStation and its return to being a multi-platform developer. This announcement ended twelve years of games developed solely for the PlayStation.
2019 also saw the ports of three Quantic Dream games to PC, including one of Detroit, which released just last month. Rock Paper Shotgun's review of the PC version of Detroit: Become Human applauded its remastered visuals and smoother quick time event sequences. 
While much of last year was devoted to re-releasing Quantic Dream's classic titles, this tweet seems like it could be the first rumblings of something new. Fans are right to be excited for whatever Quantic Dream may have in store.