Google Has Made A Mysterious Promise About Stadia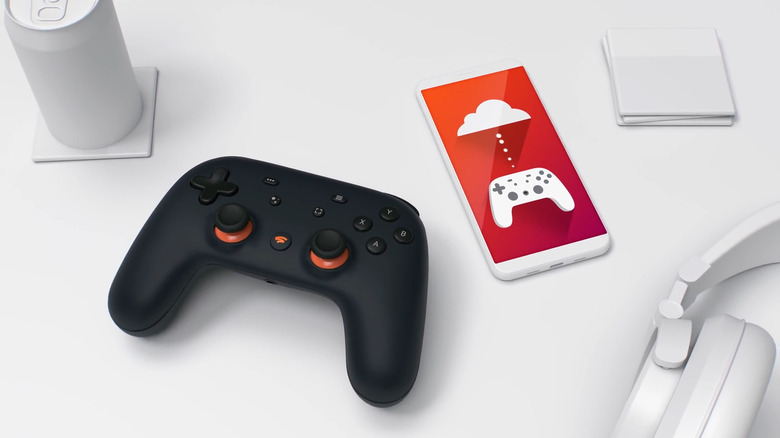 Google Stadia originally had a rather modest offering of titles when it launched back in November (though it later added more to beef things up). Now — perhaps in response to a lack of hype — Google has now added ten more Stadia timed-exclusives. Unfortunately, Google isn't revealing what these games are.
Advertisement
Right now the only Stadia exclusive we know of is Gylt, a spooky and melancholy story that might not even be exclusive to the Stadia. Apparently it will come out later for other platforms. Oops. According to Eurogamer, Google is promising that Gylt and "More than 120 games are due to hit Google's streaming service in 2020." We're just not sure which games those are, because Google has been working with its partners to "share more on those games soon."
In the press note, Google went on to say, "Looking at our upcoming lineup, we are tracking more than 120 games coming to Stadia in 2020, and are targeting more than 10 games in the first half of this year alone that will be only available on Stadia when they launch." These are some pretty lofty promises, perhaps to make up for how the platform hasn't been living up to everyone's expectations. With a lackluster game library and connectivity issues, players aren't very impressed with Google's first foray into the world of gaming.
Advertisement
2020 is meant to be a big year for the Stadia. Along with those 120 titles, 2020 will see the launch of 4K gaming support for PC players, support for more Android phones, and a free version of Stadia. 
Maybe there will be more, too. After all, Google just acquired Typhoon Studios, the devs behind Journey to the Savage Planet. Maybe this studio will start making games to be released exclusively — really, actually exclusively — for Stadia.