The Super Bowl Is Coming To Fortnite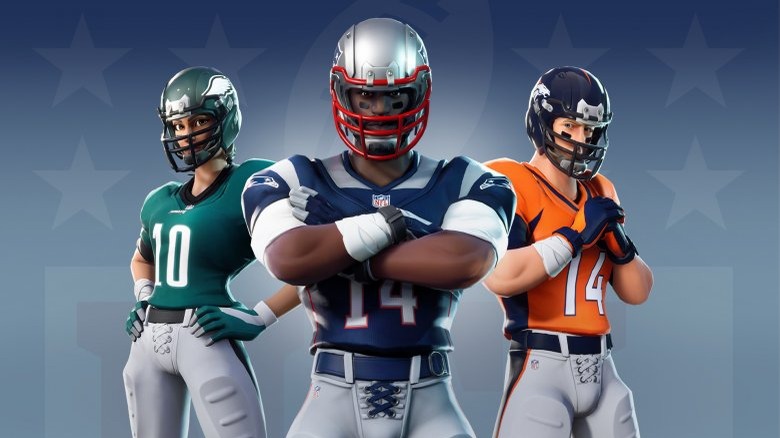 Twitch doesn't have Ninja or Shroud anymore, but it does have the Super Bowl. Twitch is pairing up professional football players and professional streamers for the Twitch Rivals Streamer Bowl at the end of this month. What will they play? Fortnite of course.
On Jan. 30, 16 different pairs of football players and streamers will compete in Fortnite duos for a $500,000 prize. This not-so-small prize pool goes to the winners' charity of choice. Twitch is going all out, hosting the event from the NFL Players Association party in Miami, Florida. Swank. Miami just so happens to be the place the real, regular Super Bowl is being hosted this year, in case you didn't know.
Yesterday, streamers battled it out in the Draft Showdown, competing against each other for the first pick of their favorite NFL player. The way it shook out was as follows:
Bugha and JuJu Smith-Schuster
LosPollosTV and Jamal Adams
Symfuhny and D.K. Metcalf
Dr. Lupo and Keenan Allen
Tfue and Kyler Murray
Nick Mercs and Mike Evans
TimTheTatman and Johnathan Abram
Chapand Kyle Van Noy
Clix and Tarik Cohen
NickEh30 and David Morgan
Reverse2K and Baker Mayfield
Elded and Kenyan Drake
Ayden and Kurt Benkert
UnknownxArmy and Avonte Maddox
NateHill and Eddie Vanderdoes
BrookeAB and Eric Ebron
It's likely that streamers were targeting players who have been known to dabble in Fortnite. NFL wide receiver JuJu Smith-Schuster, for example, has been known to play with none other than Ninja. And this is far from the first Fortnite tournament to make use of the power of celebrity. Every year, Epic Games rounds up willing, and questionably skilled, celebrities to participate in the Fortnite Pro-Am. Very similar to this event, players compete in duos for the sake of charity. Cool.
The Twitch Rivals Streamer Bowl starts on Jan. 30 at 6 p.m. ET, complete with a pre-game show at 5 p.m.