Humble Bundle Is Helping Out Australia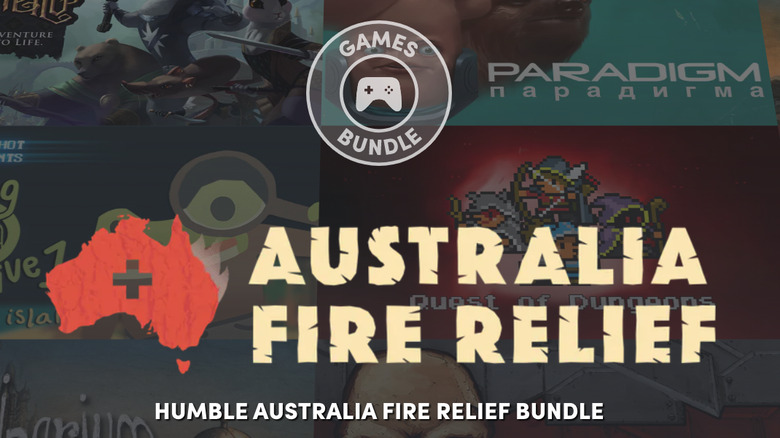 Video games are once again stepping up to try to help the horrendous situation in Australia, where raging bushfires are devastating the local wildlife. Humble Bundle has put together the Humble Australia Fire Relief Bundle, with all proceeds going straight to the people and animals affected by the fires.
Advertisement
"In the wake of the country's worst fire season on record," reads the bundle description, "we humbly recognize our responsibility to the global community."
Earlier this month, Halo developer Bungie said something similar, promising proceeds from a limited edition T-shirt sale would help Australian relief efforts.
The bundle is just $25, but Humble Bundle says that it features "over $400 in incredible games." Some of those games include fan favorites like Hollow Knight, Armello, Assault Android Cactus+, and Euro Truck Simulator 2, which of course comes with the Australia Paint Pack DLC. This bundle is live for a week, starting today, but has already gained some serious attention. As of this writing, 25,157 players have indulged in this deal with the knowledge that 100% of their money goes to charity.
Advertisement
People are welcome to give more than $25 for this hefty bundle, and some have taken it upon themselves to pay full price and more: people like Jeff decided to give $1,234.56. Just behind him is Furd with $1,002.34. These donations have really added up with almost 100 people giving over $100 for this bundle. 
In the first day of this deal going live, $686,604.37 has been promised to the Australian Red Cross, the World Wildlife Fund, the Royal Society for the Prevention of Cruelty to Animals, and WIRES — NSW Wildlife Information and Rescue. Half a million dollars isn't too shabby for a first day's take. We'll see in the next week exactly how much Humble Bundle can amass for Australia.