There's An Animated Mortal Kombat Movie In The Works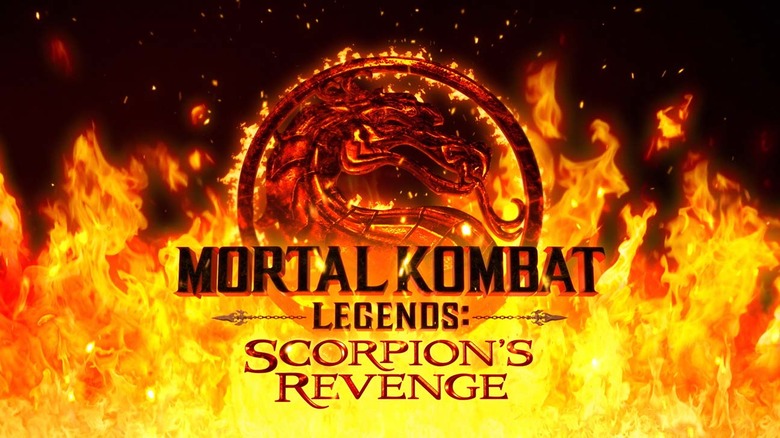 Technically, there are two Mortal Kombat movies in production, but one is premiering much sooner than you think. Mortal Kombat: Legends – Scorpion's Revenge, an animated film by Warner Bros. Animation, will release in the first half of 2020.
Advertisement
While the creators haven't shared much about the movie itself, you can assume it follows Scorpion, one of the franchise's most iconic characters, and his quest for revenge. The no longer quite human Scorpion is a sort of anti-hero in the series. He is constantly yelling about vengeance, eternally seeking to avenge the death of his family. He won't be the only character in this upcoming animated film, however.
According to The Hollywood Reporter, Joel McHale of Community fame will voice Johnny Cage, Dexter alum Jennifer Carpenter will voice Sonya Blade, and voice acting legend Patrick Seitz will play Scorpion himself. But that's not all. Animation fans will be pleased to recognize some of the best in the biz have signed on to this Mortal Kombat movie. Jordan Rodrigues will star as Lui Kang, Steve Blum as Sub-Zero, Artt Butler as Shang Tsung, Darin De Paul as Quan Chi, Robin Atkin Downes as Kano, David B. Mitchell as Raiden, Ike Amadi as Jax Briggs, Kevin Michael Richardson as Goro, Grey Griffin as Kitana, Satoshi Hasashi, and Fred Tatasciore as Demon Torturer.
Advertisement
There's someone for everyone in this new animated film. If live action is more your thing, not to worry: 2021 will see the release of a live action Mortal Kombat movie. With James Wan of Aquaman fame directing and Simon McQuoid producing (director of many a PlayStation and Call of Duty commercial), hopefully this new film will be better than the original 1995 version. At the very least, the special effects should receive an upgrade.