The Witcher Could Soon Be Playable In A Car Near You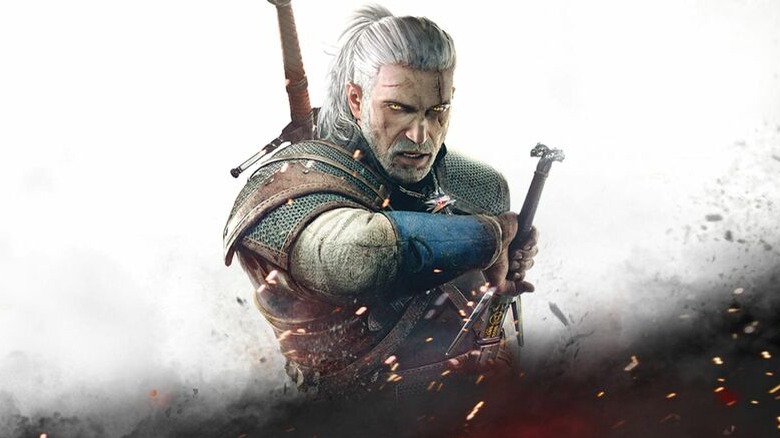 The term "mobile gaming" has taken on a whole new meaning in the last few years. Tesla cars have had multiple games added to them in the last few years, which can be played via the controls on the steering wheel (while in park, of course). According to a tweet from Tesla CEO Elon Musk, the popular Witcher series may soon be making its way to this unorthodox gaming platform.
Advertisement
This morning, Musk tweeted a poll to his followers, asking, "Want to play The Witcher game on your Tesla? (You can already watch the show on Tesla Netflix theater)." The two humorous options in the poll were "Yes [tosses coin]" and "No, I have the plague."
It's worth mentioning that any installment of The Witcher series would be the most advanced game to be added to Tesla Arcade. The first several titles added to the platform were Atari classics like Centipede and Missile Command. Though other available titles include modern classics like Stardew Valley and Cuphead, even those games are a more casual experience than The Witcher. Despite its difficulty level, Cuphead is an easy game to pick up, play through a level, and then put down. It's difficult to imagine someone sinking 40+ hours into an RPG on their lunch break or what have you.
Advertisement
While follows overwhelmingly voted in favor of adding The Witcher to Tesla Arcade, some expressed their desires for other games. One user mentioned that Minecraft would make a good addition to the platform, to which Musk agreed.
If this is a genuine possibility and not just a case of Musk gauging audience interest, then it would continue the path of domination The Witcher has been on as of late. The Netflix adaptation was viewed by a staggering 76 million people, meaning more people than ever before are invested in the journey of Geralt of Rivia. Whether that interest will translate to sitting in a car to knock out some side quests remains to be seen.