Hellblade Devs Release Teaser For New 'Experimental' Horror Title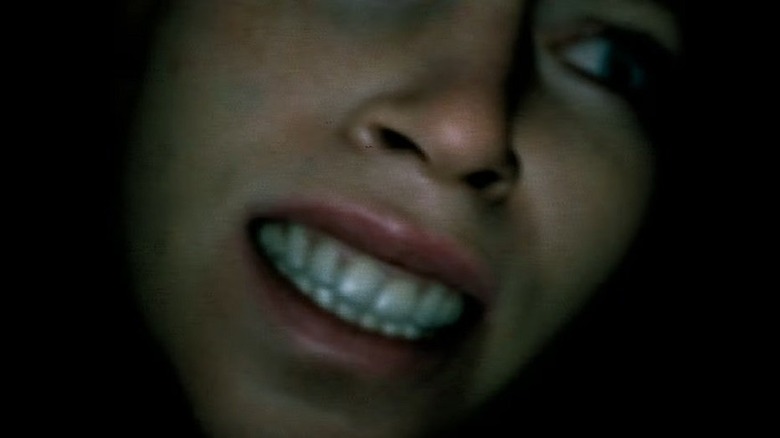 Ninja Theory, the outfit behind the critically-acclaimed Hellblade: Senua's Sacrifice, has just announced its next venture into horror gaming. In a blog post, the studio released a teaser for Project: Mara, which it describes as being "experimental" in nature.
"Project: Mara will be a real-world and grounded representation of mental terror," read the announcement. "Based on real lived experience accounts and in-depth research, our aim is to recreate the horrors of the mind as accurately and realistically as possible."
The trailer certainly seems to live up to that promise. It appears to be shown from the P.O.V. of its protagonist. We can hear this character breathing heavily, as though they are trying (and failing) to suppress an anxiety attack. It's hard not to feel worried for this character that we haven't even properly met yet (and whom we only see in extreme close-ups).
We see brief flashes of medical tests and what appears to be a patient's diagnosis, as well. And there are also hints of something darker lurking in the shadows, particularly in the final shots of the trailer. While the teaser doesn't give us any direct hints as to the plot of Project: Mara, it does a fantastic job of setting an uncomfortable mood.
The blog post also describes Project: Mara as a way for the studio to explore "new ways of storytelling." This suggests that the studio will be pushing themselves beyond its comfort zone during the creation of this new title. When developing the first Hellblade, Ninja Theory collaborated with mental health professionals to ensure the legitimacy of the psychoses portrayed in the game. The result was an experience that Polygon called "vivid, honest and terrifying." If Project: Mara truly is a more realistic game made with the same level of care, we may be in for something uniquely terrifying.
In the meantime, the hype continues to build for Senua's Saga: Hellblade 2. Ninja Theory was acquired by Microsoft in 2018, meaning the sequel will not be available for PlayStation owners.