Is An Observer Sequel On The Way?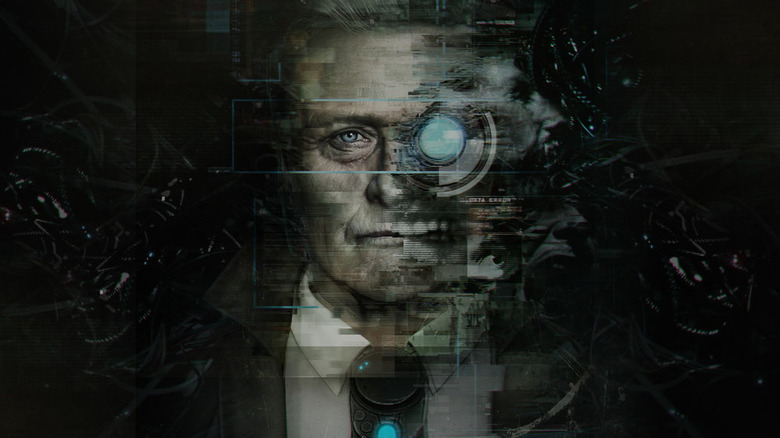 Cyberpunk 2077 may have been delayed, but it looks like another cyberpunk game is already teasing a follow-up. This morning, Bloober Team — the studio behind Observer – tweeted a cryptic video that features a dial tone and the flickering logo of Chiron Incorporated, the Big Brother-esque corporation from that title.
Advertisement
Running across the top of the video is a block of binary code. One of Bloober Team's Twitter followers has deciphered this message to read, "Daniel are you there?" This has since been confirmed by Bloober Team. That binary message surely refers to the first game's protagonist, Daniel Lazarski.
Sadly, Lazarski was portrayed in Observer by actor Rutger Hauer, who passed away last year at the age of 75. Hauer's extensive film credits included Blade Runner, Batman Begins, and horror cult classic The Hitcher.
This message expressing concern for Lazarski may hint that the next game in the series will attempt to tell a story without Lazarski's direct involvement. This would likely be a bit of a bummer for players of the first game who felt they'd come to know Lazarski. Perhaps Bloober Team didn't feel right about recasting the role, in which case it makes sense that the studio would focus on another section of the universe.
Advertisement
2017's Observer followed a detective named Daniel Lazarski as he hunted down leads in an effort to find his missing son. In order to do this, he used his ability to cybernetically hack into machinery and even other people's minds to extract information. Observer felt like a horror-tinged Blade Runner and received mostly positive reviews from critics for its atmosphere, story, and sense of style. Now it looks like Bloober Team is ready to return to that world. 
It's clear that this tease is tied to Observer in some way. Whether it's a sequel or some kind of spin-off is unknown at this time. As soon as we know more details, we'll be sure to pass the data along.