Cyberpunk 2077 Just Got Delayed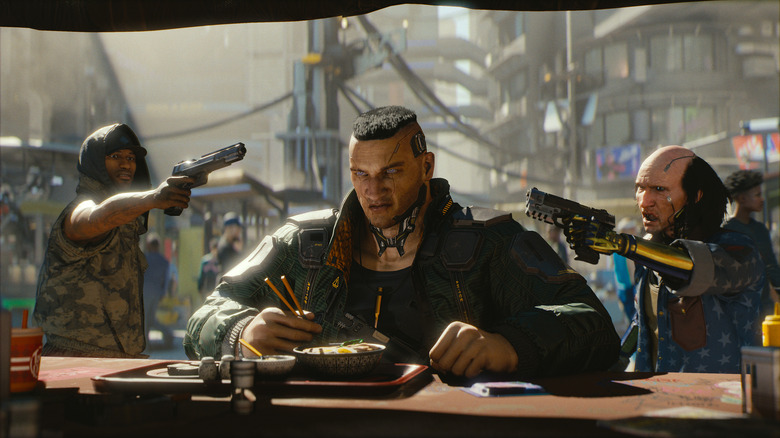 CD Projekt Red just tweeted some important news regarding the release of Cyberpunk 2077. This futuristic RPG will be coming out a little further in the future than originally thought. The developer has delayed the game's release to Sept. 17, 2020.
Advertisement
Originally, we were going to get to visit Night City on April 16. The devs have been tinkering away on this "crowning achievement" of a game for years, but it turns out that the game needs a little more polish before it hits the consoles and PCs everywhere. On Twitter, CD Projekt Red said that while the game is complete and even playable, "but due to the sheer scale and complexity of it all, we need more time to finish playtesting, fixing and polishing."
CD Projekt Red wants Cyberpunk 2077 to be amazing, and if that means it needs a few more months in development, that's fine by us. In reply to this news, fans on Twitter have taken a general attitude of understanding, saying that you can't rush greatness. Players are also, of course, disappointed too. They have been waiting for six years — the anticipation is killing them.
Advertisement
"We want Cyberpunk 2077 to be our crowning achievement for this generation and postponing launch will give us the precious months we need to make the game perfect." the tweet went on, "Expect more regular updates on progress as we get closer to the new release date."
This note was signed off by CD Projekt Red co-founder Marcin Iwiński and studio head Adam Badowski.
In the meantime, your preorders are not in vain; the date has just been moved, is all. If you're really craving time with Keanu Reeves' Johnny Silverhand, there are also action figures being produced in his breathtaking likeness. Or if you really want to splurge, there's always Tesla's upcoming Cybertruck, which might just be featured in the game.
We'll let you know about any further delays or developments.