How To Get Apex Legends' Forge Steel Cut Charm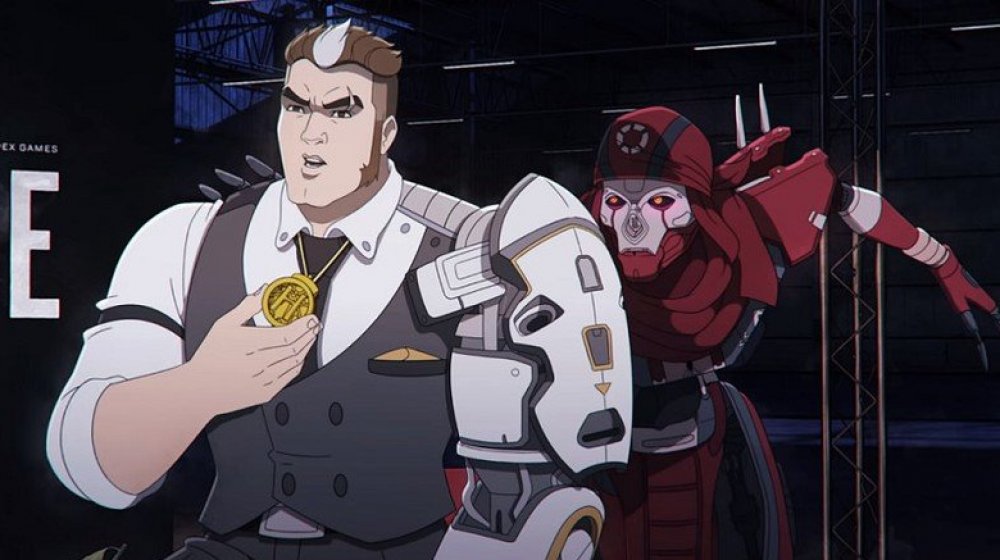 Apex Legends shocked fans yesterday with a total bait and switch regarding its supposed new character. During a video introducing the latest Legend, a character named Forge, the new hero was impaled through the chest and killed by another new character, the mysterious Revenant. This surprising turn of events raised multiple questions by leaving one new character dead and another in the wind.
Advertisement
However, fans who thought this was all she wrote with regard to Forge have been proven wrong. Apex Legends now contains a hidden bit of bling that will help keep the late great Forge in the hearts of all players. Here's where you can find and collect the Steel Cut weapon charm.
The Steel Cut charm can be found in the Sorting Factory's Cargo Station, the same place where Forge met his end during the tragic interview. After entering the Cargo Station, you'll see a small film studio that looks like it's seen better days. A lonely poster of Forge sits on the floor, seemingly produced to hype up his introduction to the Apex Games before his untimely demise. Near the poster, you will see an orange death box — the kind of loot chest that drops when a character is cut down in Apex Legends. Opening the box will reveal Forge's Steel Cut charm, which is yours to keep.
Advertisement
Charms, for those not in the know, are little trinkets that can be can attached to or hung from guns within Apex Legends. They tend to be modeled after items, logos, or characters within the shared Apex Legends and Titanfall universe.
The Steel Cut charm resembles the championship medal worn around Forge's neck. The description of the charm reads like a tongue-in-cheek eulogy: "This one-of-a-kind genuine limited-run commemorative facsimile is the perfect way to pay your respects to the fallen favored son of the Outlands, the often imitated but never defeated, except for the one time, Hyper-Fighting Federation Champion Jimmy 'Forge' McCormick. Gone but not forgotten."
And there you have it! While we still don't know much about Forge's killer, Revenant, we can at least carry a little piece of the fallen would-be Legend with us.