Ghost Recon Breakpoint Adds An Iconic Action Movie Character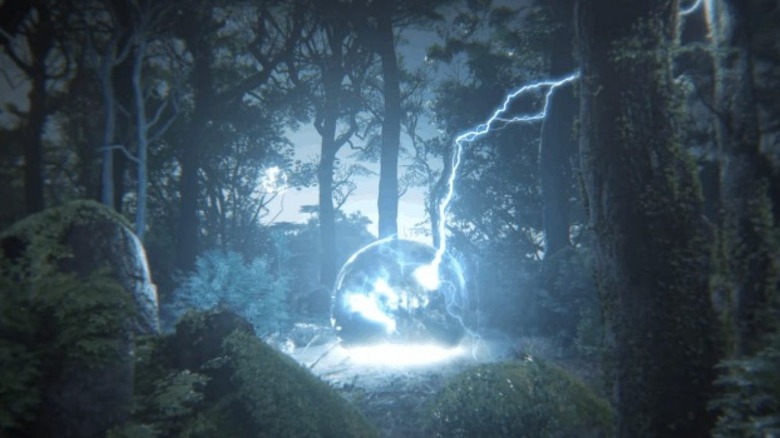 It seems like the Ghost Recon games have a bit of a fixation with the films of Arnold Schwarzenegger. Ghost Recon WIldlands had a limited time event during which players had to survive being hunted by the Predator. Now, it's time to see how players stack up against the big man himself. After wrecking his way through the roster of Mortal Kombat 11, the Terminator has set his sights on another video game franchise. Starting Jan. 29, the T-800 will arrive in Ghost Recon Breakpoint for a live event.
Advertisement
It is worth mentioning that we don't ever see the Terminator's face in this trailer. All we see is an establishing shot of the archipelago where Breakpoint takes place, followed by a time vortex opening in a clearing. Since we don't see the Terminator clearly, it could be that this will be some other form of the iconic character. Perhaps we'll see the T-1000 from Terminator 2 or the newer Rev-9 model from 2019's Terminator: Dark Fate. With a franchise this long-lived, there are plenty of robotic and murderous options to choose from. However, it's likely that this event will use the most iconic version — the one portrayed by Arnold Schwarzenegger.
It should be interesting to see how differently the Terminator hunts when compared to the Predator. That alien enemy was quick and resourceful, while the classic Terminator is usually depicted as being a bit more lumbering and blunt. 
Advertisement
Hopefully fans of the franchise will check out the event to find out for themselves. Though the game had plenty of pre-release hype — much of which was thanks to the addition of Jon Bernthal to the cast — the game pretty much flopped. Reviews were middling and players just didn't seem to be terribly into the latest entry in the Ghost Recon franchise. This kind of crossover could be exactly the kind of shot in the arm that Breakpoint has needed.