Why The League Of Legends Pro League Was Postponed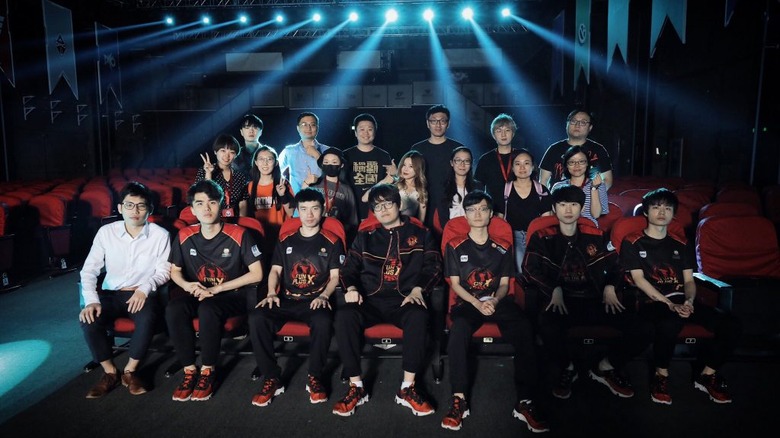 2020 heralded in a new year and with it, a new season of competitive League of Legends play. That said, the Chinese Pro League (LPL) has decided to postpone and delay its competitions indefinitely due to the outbreak of the coronavirus. This is a big bummer considering that the LPL is home to the current world champion team FunPlus Phoenix.
Advertisement
Organizers are doing this for the sake of safety, however. Last week, the LPL English Twitter account tweeted, "We have decided to postpone week 2 of the LPL until we can ensure the safety and health of our players and fans. To our fans, we sincerely apologize that it has come to this and we will share any and all info as soon as we can. Stay Safe and thank you all for your support!"
The virus has been confirmed to be deadly and is spreading throughout mainland China. PC Gamer points out that the decision to postpone the games may have been out of the LPL's hands — Chinese officials are discouraging large gatherings and some travel in order to try to keep the highly contagious coronavirus from spreading.
Advertisement
The League of Legends Worlds Championship is in October, but between then and now is the Mid-season Invitational where the top teams from each region go to compete. Performing poorly there leads to an even longer road to Worlds. With this delay, it's unclear as to whether the LPL will have their top team chosen the Mid-season Invitational. FunPlus Phoenix may not have the chance to defend its title. 
Even so, fans are supporting the decision to delay until the LPL can better guarantee the health of its players, saying that no apology is necessary. Usually we hear of controversies and toxicity from the League community, so it's nice to see that the professional scene really cares about its players.