Half-Life: Alyx Has Already Been Huge For Valve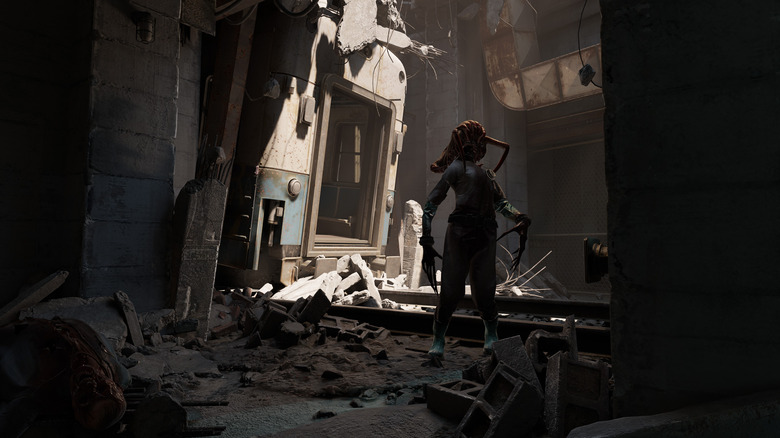 Valve had a huge year in 2019, and much of that was thanks to Half-Life. Since announcing the VR-only game Half-Life: Alyx, sales of Valve's upcoming Index VR headset went through the roof. In fact, according to research conducted by SuperData (via Eurogamer), Valve Index sales more than doubled in just the last few months following the announcement of Alyx. 
While this is a big win for Valve, it isn't exactly surprising. After all, the Valve Index has reportedly sold out entirely on a manufacturer's level. It was reported earlier this month that Valve hopes to have more units in stock after Alyx is released. It's likely the headset would have continued to sell if Valve hadn't run out.
Half-Life: Alyx tells a side story that is set between the events of the first and second games in the series. This is obviously a bit of a bummer for anyone who had hoped for a conclusion to the storyline of the series, which was infamously left on a cliffhanger more than a decade ago. However, that doesn't seem to be stopping this one from being a massive hit in the making.
Valve fully leaned into the Half-Life hype since the official announcement of Alyx. As a way of getting fans excited for the new game (as if it takes much after all this time), Valve made the entire series to date free on Steam. This includes the first two games and all of the add-on chapters, so if it's been a minute since you faced the forces of the Combine, now is the time to get back to it. 
Half-Life: Alyx is set to be released in March of this year. While it won't necessarily complete the story, fans are clearly beyond excited for a return to the world of Half-Life.