How To Get Those Cute Animal Crossing Joy-Cons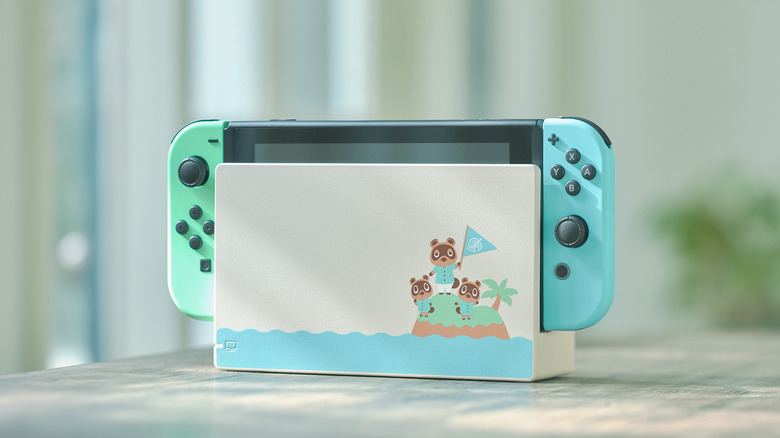 If you've been in the market for a new Switch, there's no better time to go shopping: if you're an Animal Crossing fan, that is. To celebrate the release of Animal Crossing: New Horizons, Nintendo has crafted a downright adorable New Horizons-themed Switch. The internet had a collective conniption over this super cute new Switch but was left with the question: can we just get the Joy-Cons?
The Joy-Cons are a pastel green and blue: very appealing for those who are all about the #aesthetic. Buying a whole new Switch might break the bank, but a couple of new Joy-Cons shouldn't be near as expensive. As it is now, a shiny new Animal Crossing: New Horizons Switch is a whopping $300. It includes those coveted Joy-Cons and a dock adorned with Tom Nook and his twin nephews. The body of the New Horizons Switch is etched with little tents, campfires, furniture, and the outlines of your animal neighbors.
The Animal Crossing Switch will launch a week before the game does on March 13, and will also come alongside a tropical carrying case.
How to buy JUST the Joy-Cons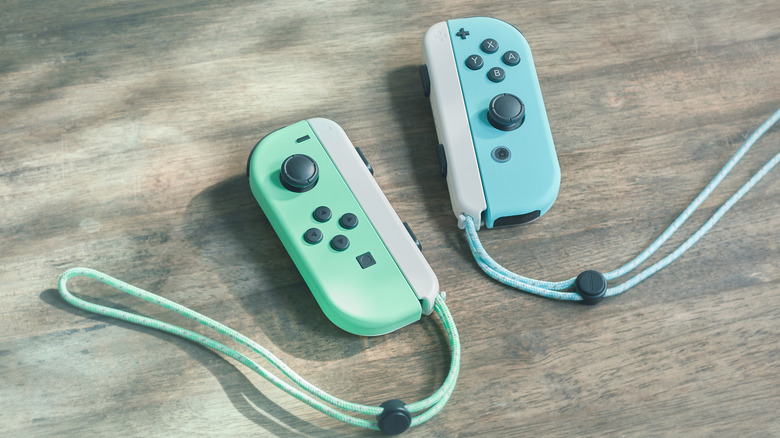 To answer the aforementioned question: Yes, the pastel Joy-Cons will be sold separately... in Japan. Unfortunately for Western players, the Japanese Nintendo store only ships domestically, so if you really, really need these Joy-Cons, you'll have to look at other Japanese stores that carry the Joy-Cons and ship internationally. Shipping costs will likely drive up that $75 price tag.
The hope is that the Joy-Cons will eventually be made available in the West as well for separate purchase. It's more likely than you think: those neon pink and green Splatoon Joy-Cons were initially only in Japan and Europe, but made their way to the rest of the world after just a little while.
We'll keep you in the know about when these pretty pastel Joy-Cons go international.