Nvidia's Streaming Service Just Undercut Stadia In A Big Way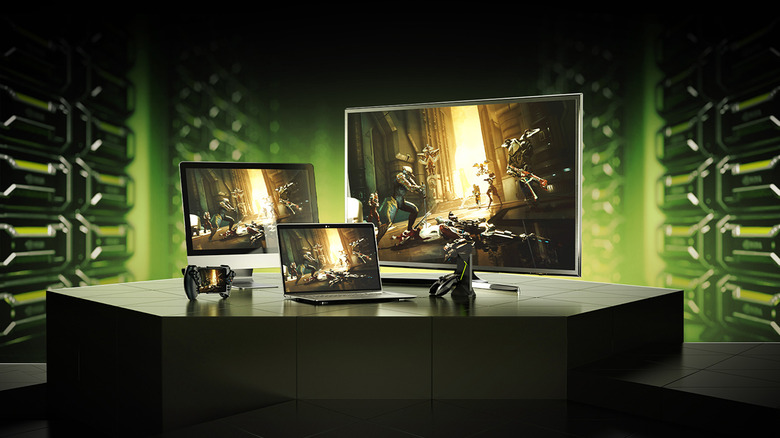 It appears there may be a new game streaming sheriff in town. After months of watching Google try its hand at on-demand gaming with Stadia, Nvidia's GeForce Now service has officially come out of beta — and it already has some key perks that Google's offering can't quite match.
Advertisement
Nvidia GeForce Now operates a bit differently than Google Stadia. Rather than serve as a closed platform where you buy and play games, GeForce Now makes use of your existing PC library. Steam, Battle.net, Uplay, and the Epic Games Store are supported currently, which means you can access the games you already own at no additional cost. And though not every game is supported yet — some publishers like EA and Rockstar aren't on board — you can still play a ton of them.
There are the more obvious benefits to games on PC vs. games on Stadia; player counts in games like Destiny 2, for instance, should be far higher on the former thanks to the larger PC install base. But Nvidia also has another trick up its sleeve to beat its competitors: pricing.
Advertisement
GeForce Now is pretty cheap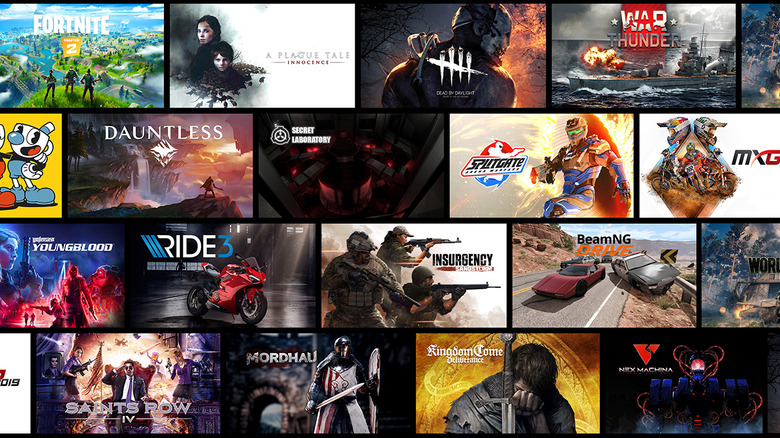 In terms of cost, GeForce Now seems to have the advantage in two different categories when compared to Google Stadia: its free tier and its premium tier.
At the moment, Google Stadia is limited to those who purchased the Founder's Edition, a $129 bundle that included a Stadia Controller, a Chromecast Ultra, and three months of Stadia Pro. There is a free tier on the way in Stadia Base, but that has yet to present itself. GeForce — despite a pesky one-hour time limit on free streaming sessions — wins here.
Advertisement
On the premium side, GeForce Now rings up at $59.88 per year, which breaks down to about $4.99 per month. That is half the price of Google Stadia's $9.99 per month subscription, and though Stadia Pro touts 4K gaming at 60 frames per second — and GeForce now is limited to 1080p — not all of Stadia's games are hitting that 4K mark.
There is one other bugaboo on the GeForce Now board: its premium subscription caps you at six hours of streaming per session. But that is six hours. That should be plenty of time, and if your session ends, you can just start a new one instantly.
For most people, GeForce Now offers the better value. But you may feel differently (and feel that extra $5 is worth it) if 4K graphics are important to you.
Advertisement
As of now, GeForce Now can be used on PC, Android, and Nvidia's own Shield products. Google Stadia is available via Chromecast, select Google Pixel products, and web browsers. We'll be keeping a close eye on both to see how they fare, so stay tuned.