Xbox Series X Rumors Point To An Interesting New Feature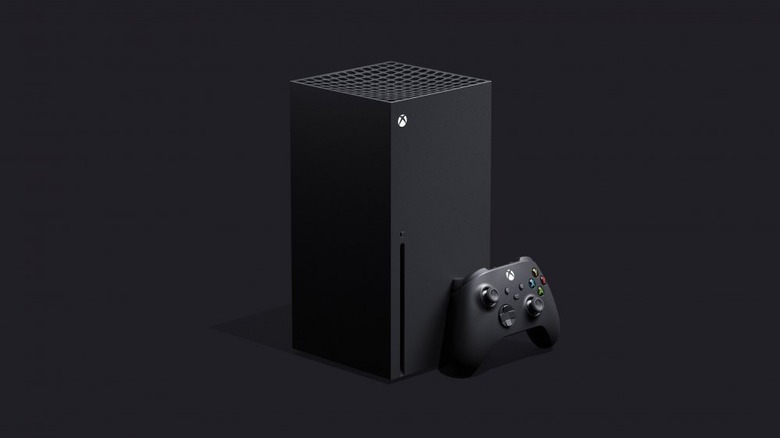 Video games are enormous these days, and as resolutions increase and texture files become larger, our games will take up more and more storage space. We got by this current generation with external hard drives, but consoles in the next generation will emphasize speed through the use of built-in solid state drives.
How in the world will we expand on those? Use slower externals? Break open our new consoles to install bigger drives? As it turns out, Microsoft may have a solution.
The website Thurrott came through today with some pretty big news, as the outlet seems to have identified that strange rectangular port on the back of the Xbox Series X. According to reporter Brad Sams, "That port is for storage expansion," and offers a way for someone — either players or developers — to increase the storage capacity of Microsoft's upcoming console.
But what kind of storage, exactly? The port in question is not one you see a whole lot. Don't worry: it seems some intrepid folks have figured that out, as well.
What the heck is CFexpress?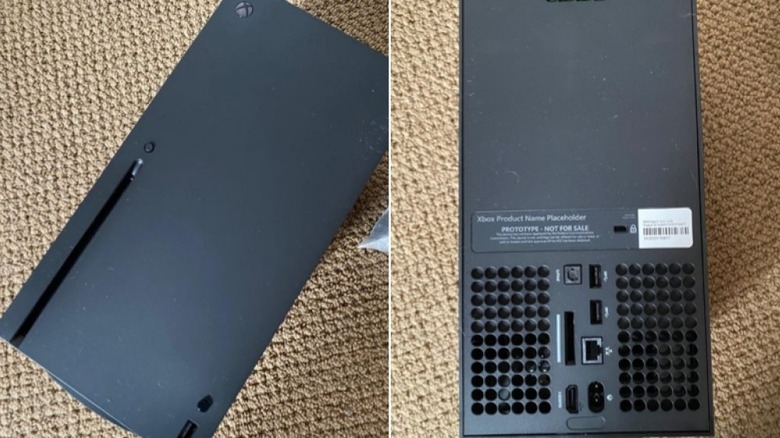 A user on Thurrott's message board appears to have solved the mystery of the Xbox Series X's strange storage port, claiming the slot — found next to the ethernet input in the photo above — fits the dimensions of CFexpress. For those who've never used this storage format before (that's probably most of you, and us), CFexpress is storage medium that is both solid state and external, yet boasts lightning quick speeds.
According to Engadget, CFexpress isn't quite as fast as the NVMe storage you'll likely find inside the Xbox Series X. But it's "about as fast as external storage gets," so you could theoretically add storage space to your new console and still get fast load times in games without upgrading the internal drive. And trust us — most people don't want to go fidgeting around inside their machines. That's why many buy consoles in the first place.
It's important to note that Microsoft has not commented publicly about CFexpress support at this time, and there's no guarantee that port will even be present on the consumer version of the Xbox Series X. Still, this is good news if it all holds up. It means the Xbox Series X will be somewhat future-proofed, at least, so as games grow larger, your console will have a way to grow with them.
We'll update should we learn more.