Sword And Shield Are Getting A Huge New Gigantamax Pokemon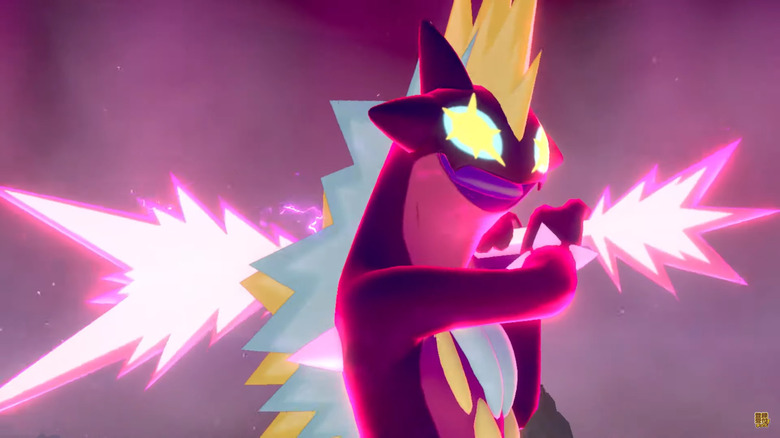 Feb. 27 will mark the Pokemon franchise's 24th anniversary. To celebrate, Game Freak is releasing a flow of goodies to keep fans preoccupied for the whole month, starting with the addition of a new Gigantamax form for one of the stars of Pokemon Sword and Pokemon Shield: Toxtricity.
Toxtricity is one of several Pokemon from the new generation that sports a distinctly punk rock look: it is covered with spikes, has a pretty sweet mohawk, and can even jam out on the guitar... kind of. Toxtricity has two forms: Amped Up and Low Key. The yellow and purple Amped Up form has pouches on its chest that, when strummed, sound like an electric guitar. The blue and purple Low Key form, on the other hand, makes a sound similar to a bass. 
Now Toxtricity has a third form: Gigantamax Toxtricity. This kaiju-rivaling Pokemon turns into a practical (and punk) powerplant, able to devastate opponents with the move G-Max Stun Shock. Sounds like a powerful addition to any team.
How to catch a Gigantamax Toxitricity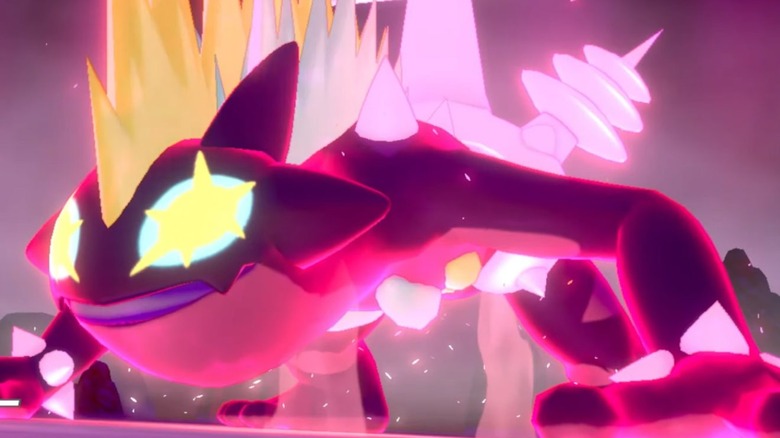 Want a Gigantamax Toxtricity for yourself? This super villainous-looking lizard will be available via Max Raid Battles for a limited time. Between Feb. 6 and March 8, Sword and Shield players might happen upon this new Toxitricity out in the Wild Area. It will be a tough battle, but totally worth it, as this new Toxtricity is designed to look like a combination of both Amped Up and Low Key forms and fans are loving it. Many players have announced that they'll be spending their weekend hunting a G-Max Toxtricity.
Note that the only way to get a G-Max Toxtricity is through Max Raid Battles. Gigantamax Pokemon don't occur naturally, per se, meaning that they're not wandering around in the tall grass. You'll have to poke your head into a number of glowing Pokemon dens before discovering this powerful Pokemon. 
There are more powerful Pokemon on the way, too. On Pokemon Day, which is Feb. 27, a new mythical Pokemon will be unveiled. We'll get you an update once we know more about that.