The Latest Borderlands 3 Event Is For Lovers
Put down those chocolate hearts and pick up an incendiary rifle. Gearbox just released a "Community Love Letter" thanking its fans for all of their support in the past and in the days ahead. In addition to a look back at all of the tweaks and updates made to Borderlands 3 since its initial launch, Gearbox outlined some exciting new things on the horizon. The most notable of these is the limited-time Broken Hearts Day event. 
Broken Hearts Day will launch as part of the game's upcoming Valentine's Day patch, which will also slightly raise the game's level cap from 50 to 53. This is presumably being done to accommodate the hardcore players who want to take advantage of the event's short runtime. 
According to Gearbox, the company also received plenty of feedback during last fall's Bloody Harvest Event. Players who simply aren't interested in participating in Broken Hearts Day have the option of toggling the event off. Those who are ready and willing to find love on Pandora can read on to find out what Broken Hearts Day has in store for them.
Borderlands 3's Broken Hearts Day brings the goods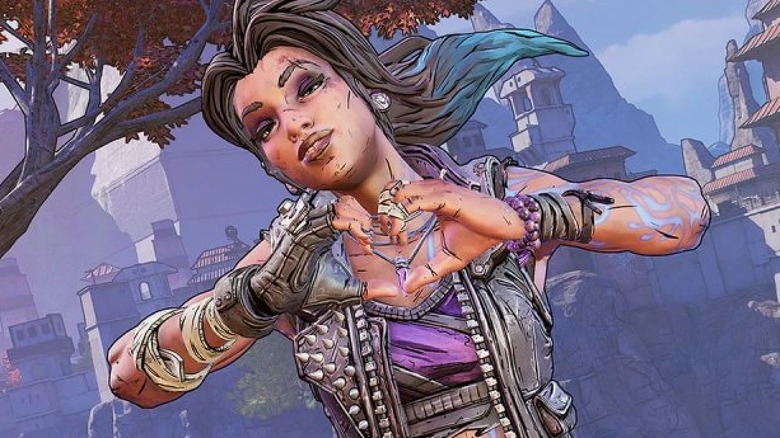 As outlined in the latest episode of the YouTube series The Borderlands Show, Broken Hearts Day is expected to run for one week and will have plenty of cute visual ties to Valentine's Day. During this event, differently colored hearts will spawn around enemies' heads. Shooting these hearts will cause a variety of different effects, including turning an enemy into an ally, releasing some awesome loot, or inducing different status effects in yourself and your party.
Players can also unlock different items as they shoot more and more of these hearts, including some new character skins and Legendary items that will only be available during the event. There's nothing that gets Borderlands fans worked up quite like rare weaponry and new unlockables, so this is shaping up to be a fun time.
Borderlands 3 recently released its first DLC, Moxxi's Heist of the Handsome Jackpot, and the game shows no signs of slowing down. If Gearbox continues to listen to fan feedback, then it's very likely that we'll continue to have more fun events like this to look forward to.