Destiny 2 Jinxed Itself And Fans Are Furious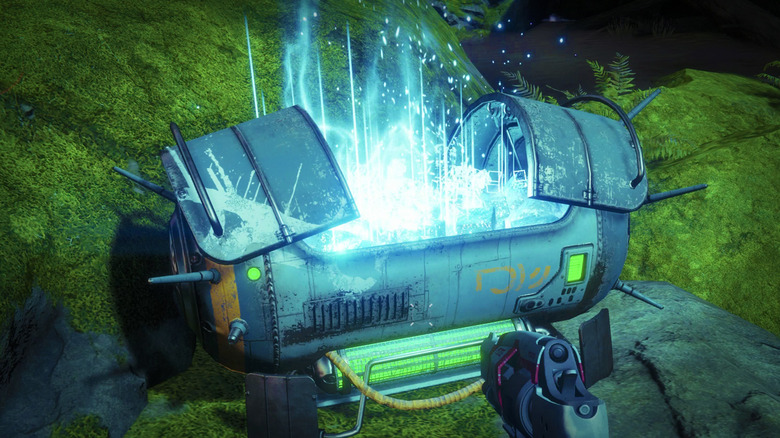 Video game patches typically inspire relief and gratitude. While developers use these updates to fix bugs and other issues, Destiny 2 patches have earned a reputation for doing more harm than good. This vicious cycle continued today when the words of a well-meaning community manager seemed to jinx the latest hotfix.
Advertisement
On Jan. 28, several players logged into Destiny 2 to discover their Glimmer and other infusion materials had disappeared in the wake of Update 4.7.1. Bungie acknowledged the issue and identified the cause within a matter of hours and went to work on a solution. While the prompt response of the developer soothed some players, others were less enthusiastic about what has transformed into a recurring issue. Updates should improve the game, not break it.
Bungie took Destiny 2 offline to address the missing currencies, tested several internal fixes, and spent the day rolling back all player accounts to how they were before the update went live. With their hard-won Glimmer and materials restored and the game back online, players forged ahead with hesitant optimism, blissfully unaware that history was doomed to repeat itself. Even the deluge of memes slowed to a trickle.
Advertisement
With the harrowing experience of Jan. 28 fresh in everyone's' memories, @A_dmg04, a Bungie community manager, took to Twitter to discuss an impending Destiny 2 hotfix. "We have a minor Hotfix going live today," wrote dmg04 on Feb. 11. "Will be watching your reactions as things settle ...and hopefully this time we don't nuke your currencies this time around..."
We have a minor Hotfix going live today.

A few fixes to bugs that will unblock collectors. Crimson Days kicks off, too.

Will be watching your reactions as things settle.

...and hopefully this time we don't nuke your currencies this time around...

— dmg04 (@A_dmg04) February 11, 2020
Within two hours of dmg04's ill-fated tweet, the Bungie team took Destiny 2 offline for emergency maintenance. The missing currency and materials issue had re-emerged, forcing the developers to search for a new solution and start rolling back accounts once again. dmg04's statement, it seemed, had jinxed the "minor Hotfix."
"This is entirely my fault," the community manager wrote in response to his own tweet, spawning a number of hilarious quips from the community. "Your new handle...Nostradamus," said one commenter. "You had ONE JOB," remarked another. "Thou shalt be known as "dmjinx04" forevermore," wrote a third. Oh, and don't forget the gifs and memes.
Advertisement
Now we know what happend pic.twitter.com/LN9UKXZKI9

— Yoruka (@R3zuR3ct1on) February 11, 2020
Many players were quick to comfort dmg04 and offer their support to the development team. Others were less forgiving, especially on the Bungie Help Twitter account. "Id be stressing if I kept doing the same thing wrong in my job because I would get sacked," responded one user. Another named this the "Destiny 2 season of glitches," a title that seems all too apt. "I've never see a company so frazzled as Bungie. Can't we just have an update where we don't have downtime for hours on end?" asked a third.
The issue was resolved a short time later.
At the start of 2019, Bungie and Destiny publisher Activision split after an eight-year run. With the publishing rights for the Destiny franchise in hand, Bungie struck out on its own. The transition led to a number of changes, some good, some bad. While the separation seems to have worked in Destiny 2's favor overall, Bungie lost access to the additional manpower and support provided by Activision throughout the development of the IP.
As several fans pointed out, Bungie is, essentially, an indie studio. By ending its partnership with Activision, the developer diminished its available resources, yet, the demand for Destiny 2 content remains strong. This decline in resources, coupled with the pressure of player expectations, has likely contributed to the bugs that continue to pop up. 
Advertisement
Just over a year has passed since the big breakup with Activision. Hopefully as Bungie learns to stand on its own, the developers will use the knowledge gleaned from these recurring issues to craft a more reliable and refined Destiny 2 experience.