Modern Warfare Players May Have Uncovered A New Mode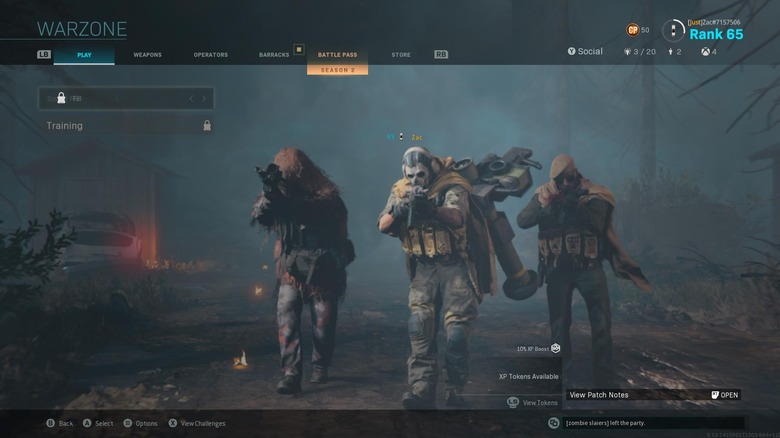 Another apparent glitch appears to have accidentally unveiled an as-yet announced mode in Call of Duty: Modern Warfare. All signs, and these sneak peeks, appear to indicate that a battle royale mode is on the way. The newest glimpses, complete with screenshots, have given us more details than ever on this secret addition to Modern Warfare.
This time around, players glitched into an aptly named "Classified" menu. There they found that Infinity Ward has hidden the "Warzone" mode, a Call of Duty-themed take on the ultra-popular battle royale genre. Lucky players were able to glean that this mode will be played by three person squads, with the option of auto-filling spots with random players in case you don't have enough friends online to play. 
Then there are Drop Kits, which prove to be a little more mysterious. While this customizable option is nestled under the weapons tab, it is not referred to as a traditional loadout. We might not know about this feature until Warzone is finally, officially released.
What we know about Modern Warfare's battle royale mode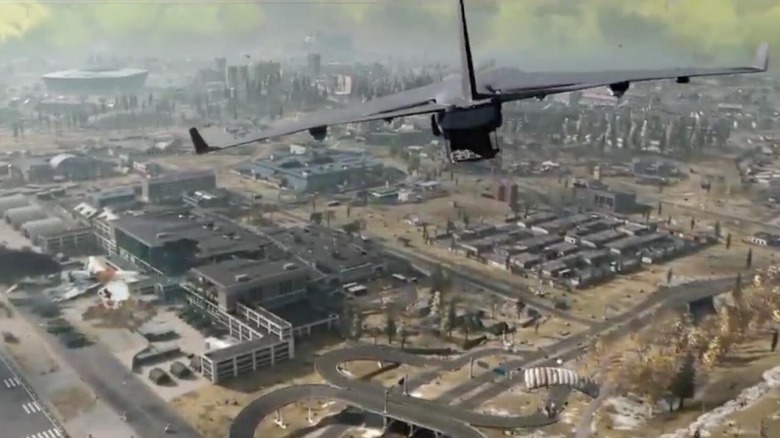 When will Infinity Ward release this rumored battle royale mode? Likely sooner than later. The Season 2 opening cinematic hinted at a potential battle royale mode, so it might be a safe bet to assume that Warzone is happening this season.
The cinematic also seemed to include some information that data miners have previously uncovered. In the new mode, players will be given missions to assassinate specific players, who in turn are alerted that they are being hunted by an enemy team.
What's more is that the cinematic gives a lingering look at the map that players have accidentally glitched into before. It's big, sprawling, and chaotic; a perfect setting for a winner-take-all battle royale. It comes complete with a Gulag, too, which is rumored to host an after-death deathmatch for those players unlucky enough to get killed before sweet, sweet victory.
A Warzone announcement is coming; we can feel it. We'll let you know when it does.