Persona 5 Royal Is Changing The Homophobic Content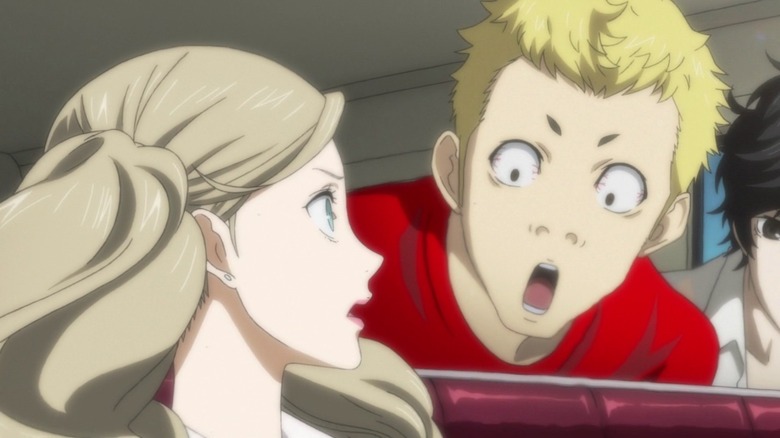 Persona 5 Royal is set to be a bigger, better version of Persona 5. There's going to be a new companion, new dungeons, and apparently some edits that make the game less objectionable to Western audiences. Developer Atlus has acknowledged the complaints from Western players and has promised to nix the offending content. 
Advertisement
How did Persona 5 draw the ire of players? Typically, people are happy with the complex, interesting characters, but many objected to the portrayal of the Beefy Trendsetter and Scruffy Romantic. These two side characters popped up once every few dozen hours in the campaign to fawn over, and ultimately kidnap, your buddy Ryuji. 
Beefy Trendsetter and Scruffy Romantic are, frankly, caricatures of gay men that support harmful and false stereotypes. They hang all over each other dressed in flashy outfits, and exclaim over Ryuji's more manly characteristics before spiriting him — an underage high school student — away. On top of this, they are the only LGBTQIA+ characters in the game. It's easy to see why fans had issues with this design choice. Thankfully, Atlus is changing these scenes.
Advertisement
How Atlus is changing Persona 5 Royal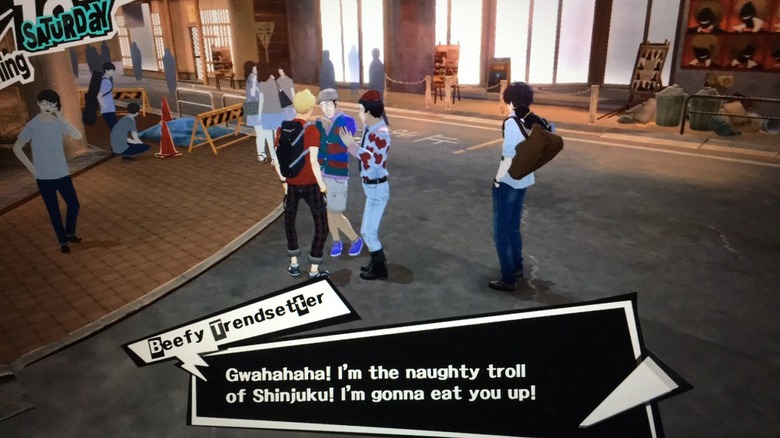 Speaking to IGN, Atlus Communications Manager Ari Advincula said the company has looked at the feedback from fans and is going to update the dialogue for "the current generation." She said that this was one of her first priorities upon getting her job, saying she knew it was important to the community.
Advertisement
The localization team apparently considers these matters closely. They are the team responsible for nixing the homophobic content and, as Advincula says, "making it right." That said, these scenes are apparently unaltered in the Japanese version of the game. There was, perhaps, less backlash involving the Japanese release of Persona 5 and the inclusion of the Beefy Trendsetter and Scruffy Romantic. 
Nevertheless, expect some significant edits when it comes to the inclusion of these characters in the Western release of Persona 5 Royal. They're not excluded from the game, but their dialogue will presumably be a lot less creepy and reductive. You'll have to wait to see what they have to say to Ryuji when Persona 5 Royal releases on March 31 in the West.
Advertisement