What Really Happened To Vice City's Tommy Vercetti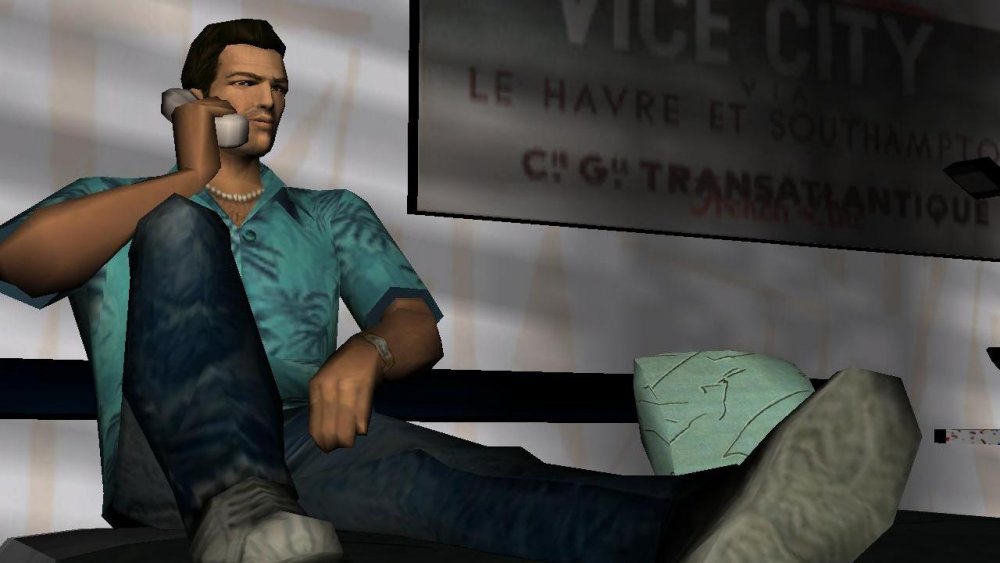 Rumor has it the next Grand Theft Auto game will return to one of the franchise's most iconic locations:  Vice City, Rockstar's crime-ridden version of Miami. Since the events of Grand Theft Auto: Vice City, Florida has been the territory of one Tommy Vercetti. In 1986 he took over the Forelli criminal empire, effectively making Vice City his very own playground for all his illicit businesses. But that was the '80s, what's he up to today?
At the end of Vice City, Vercetti and his lawyer, Ken Rosenburg, take down Sonny Forelli, becoming the defacto rulers of Vice City. Rosenburg's drug problem worsens in the ensuing years, to the point Vercetti sends him to rehab in San Andreas. Though Rosenburg recovers from his cocaine addiction, he never really patches things up with Vercetti. It's mentioned in Grand Theft Auto: San Andreas that Vercetti refuses to answer Rosenburg's phone calls.
Okay, so Tommy and Ken aren't friends anymore: but is Tommy Vercetti still the big man in charge? It seems so. Remember Kent Paul? He's a recurring character in the Grand Theft Auto universe and the proprietor of Kent Paul's 80's Nostalgia Zone. This multi-colored neon atrocity records some of his antics from the '80s, but was built in 2002. What's interesting is that he references Tommy Vercetti, saying: "see, Tom, I didn't mention your name, nowhere. Maybe you won't get us killed now, okay?" Sounds like Tommy is still around in 2002.
Even if Tommy Vercetti is alive and even in charge of Vice City to this day, it doesn't seem likely you'll see him in another Grand Theft Auto game. Tommy Vercetti was voiced by Goodfellas alum Ray Liotta, who was apparently a pain to work with. He wasn't into the whole "video games" thing and didn't take the role seriously. Would Rockstar want to sign him back on for the role in GTA 6? Will Tommy Vercetti be in GTA 6? Is GTA 6 even happening? The developer is keeping that card close to its chest.