The Truth About Fortnite's Addiction Warnings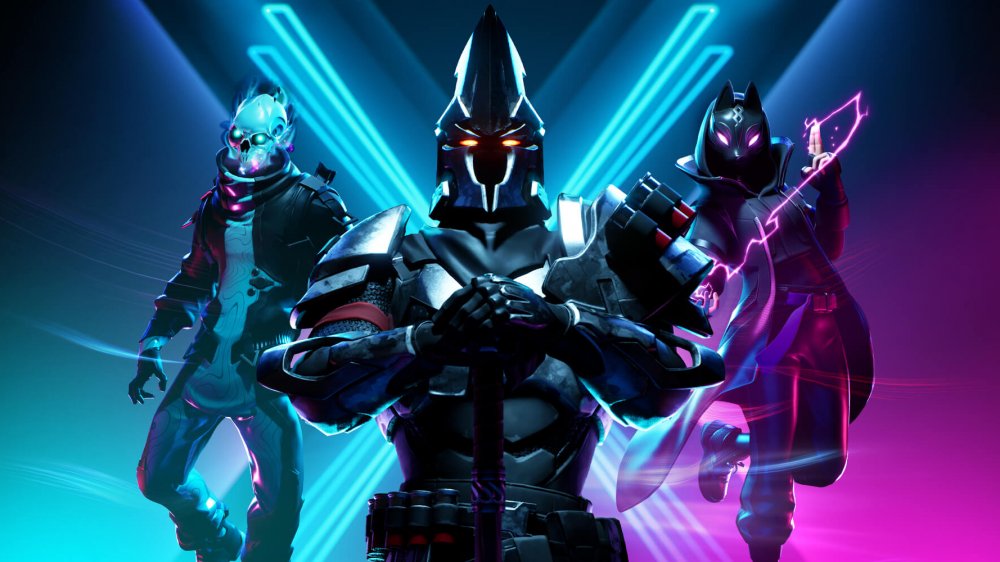 Is Fortnite really as addictive as cocaine? Fortnite has long been under fire for its appeal to kids who don't seem to know when to stop playing. Epic Games was even sued by two parents in Quebec who alleged the developer had created the game specifically to sink its hooks into young, developing minds. According to the suit, Fortnite is just as addictive and potentially harmful as drug use due to its alleged use of psychologically manipulative practices (namely loot boxes).
Advertisement
Shocking as it is, there might be some truth to this bold claim. Dataminers have recently uncovered alleged plans that will enforce playtime limits. Twitter user FireMonkey, a Fortnite leaks and news page, published some warning messages that might become a part of the Fortnite experience. One of these warnings reads: "You have been online for 3 hours accumulatively. The in-game gainings will be lowered by 50% from now on and challenge progress has been disabled. For your own health, please log-off and get some rest. Appropriate physical exercise is good for your body."
Basically, these messages imply Fortnite will push players to stop playing after three hours. After five hours of "rest" or "appropriate physical exercise," the game will return to normal, allowing them to continue in-game challenges. Before you panic, however, know that FireMonkey theorizes that this function will be limited to Chinese accounts. According to their findings, these warnings are a part of "TencentPlayTimeLimit" used for "minor accounts." Tencent is the powerhouse that owns much of Epic Games, and manages its titles in China.
Advertisement
While this limit has yet to be officially announced or implemented, it seems to support the Chinese gaming laws regarding minors that surfaced last year. Children under the age of 18 are limited to just 90 minutes of game time on weekdays, and three hours on weekends and holidays. Oh, and no playing past 10 p.m. 
If this leak proves true, this might be how Tencent intends to enforce these new laws. The company has stakes in Riot Games, Ubisoft, Bluehole, and Activision Blizzard, so Fortnite might just be the first of many games to receive these warning messages.