Steam Breaks Records. Again.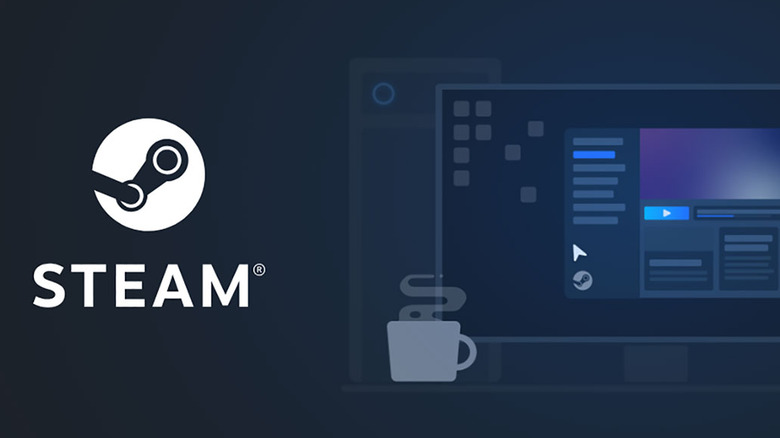 Wow, that didn't take long at all, did it? Just last week, it was reported that Steam broke an all-time record for most concurrent users on the platform. Over 20 million users were logged into Steam at the same time, with around 6 million of those users actively playing a game. We are now learning that those record-smashing numbers have just been exceeded.
Over the weekend, Steam saw well over 22 million users logged in all at once. While the exact number has obviously fluctuated, it has hovered over that staggering 22 million mark for the last couple of days. 
Just like last time, the single game with the highest number of concurrent players was Counter-Strike: Global Offensive, which is still pulling in over a million players at a time. Dota 2 is still following as the second most-played game on Steam, albeit with a significantly lower number than CS:GO (around 600 thousand players).
There are several solid reasons why players are more than happy to stay inside these days. First of all, there's the big nerve-wracking elephant in the room: the coronavirus. Over the last few months, we've seen the coronavirus outbreak cause setbacks in just about every industry, particularly in entertainment. Several films and television series have been postponed due to the outbreak. 
Meanwhile, the gaming industry has been impacted by the coronavirus, as well. The League of Legends Pro League was postponed and several other esports tournaments have either been outright canceled, delayed, or moved to online-only participation. Manufacturing has slowed on the Nintendo Switch and the rarer materials being used for the PlayStation 5 and Xbox Series X may be even harder to come by in the coming months. This has made the price point and even the release window of those consoles even harder to surmise than before.
Even GameStop recently closed its doors. That company had previously announced that it would be staying open, considering its products and services to be "essential" during these stressful times. An outcry from both customers, employees, and lawmakers made the gaming retailer change its mind, but the fact remained that people are shut in and will likely want to play video games.
Another reason that users are likely staying in and playing games is the fact that many developers and publishers are offering incentives to encourage that very action. One of the trending games on Steam right now is 2013's Tomb Raider, which is currently free on Steam, along with the spin-off title Lara Croft and the Temple of Osiris. As explained by the game's publisher, Square Enix, "We're warmed by stories of communities banding together to support those in need during uncertain times, and by honoring directives intended to protect the most vulnerable among us ... With this in mind, we're offering a gift to our community."
In addition to Tomb Raider, other games have been made free-to-play or heavily discounted as a way to encourage folks to stay in. This includes indie puzzler Pikuniku, which was free to Steam users over the weekend, and Jackbox Games' Drawful, which is a great way for isolated friends to still play a party game online. The director of Football Manager, Miles Jacobson, has stated that he and his team negotiated with Steam to extend a free trial period of their game specifically to help keep folks company while they're staying indoors.
In other words, it seems like many of Steam's latest records can be attributed to the people working on the games, just as much as the massive number of gamers logging in to play them. It also explains the wider variety of games being played. There are usually a few games that just dominate the charts on Steam, but we're seriously in some uncharted territory here. With more gamers than ever using the platform at the same time, it makes sense that things would get mixed up a lot more than usual.
As more people are finding themselves quarantined, it's a safe bet to assume that Steam will break these records again and again. And honestly, this should be seen as a good thing. Not only is it a good sign for Steam to have such a loyal user base, but it also means that people are heeding the warnings about staying in as much as possible and riding this thing out. Look, gamers have trained their whole lives for this kind of thing. If these numbers prove nothing else, we at least know that gamers are staying put, playing a game, and waiting for all of this to blow over.