Will The Fortnite World Cup 2020 Ever Happen?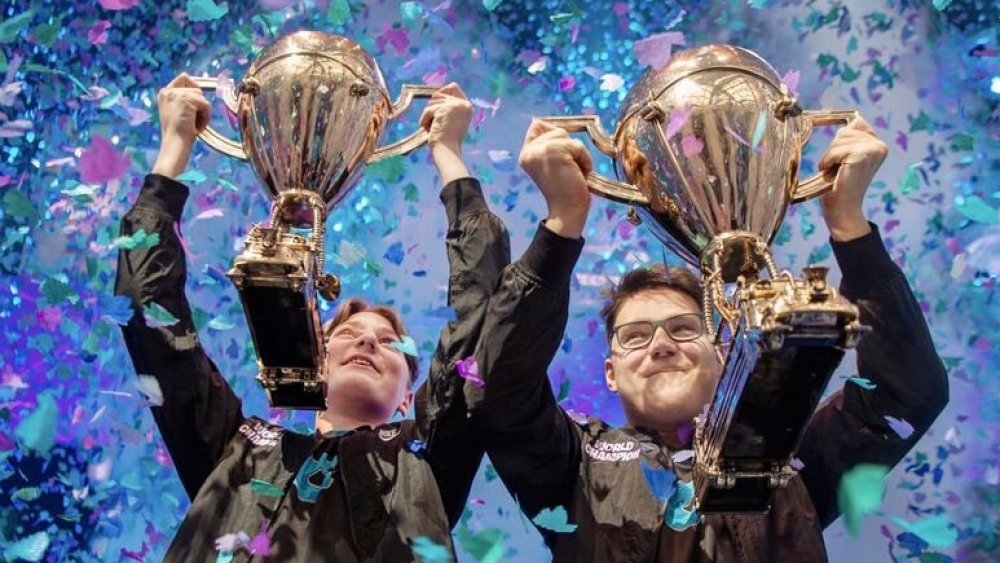 Last year the competitive Fortnite scene got serious: Epic Games hosted the very first Fortnite World Cup. This event featured a live venue, an ultra-popular stream watched by thousands, and massive cash prizes for the winners. It was certainly the highlight of the summer for Fortnite fans. But as the weather grows warmer and the summer months get closer, players are left to wonder if the Fortnite World Cup will happen this year.
In 2019, the World Cup was announced at the end of February. Epic Games has made no such announcement this year. Rather, the only word fans have from the company is that all cash prize contests will be delayed until the devs work out some performance issues currently plaguing the game. Season 2 of Fortnite Chapter 2 apparently isn't functioning the way devs expected. 
At the beginning of March, the official Fortnite Competitive Twitter account tweeted, "Our goal is to improve performance before kicking off any cash prized competition. We'll keep you posted with schedule updates as soon as possible."
Fans have been waiting for updates. And waiting. The Epic Games site hasn't updated its World Cup page since posting last year's winners, so players are pretty much clueless as to what's going on with the competition. Left to speculate, the prevailing theory is that Epic Games is considering postponing or cancelling the event altogether. 
Most esports events, like the Overwatch League, have either been postponed or have gone entirely remote as a result of the current situation with the COVID-19 virus. Other events, like the Tokyo 2020 Olympics, didn't have the ability to pivot to an online platform. Will the Fortnite World Cup delay to next summer as the Olympics have? Or will Epic Games mimic Blizzard and try to host the event entirely online? 
With experts estimating that public gatherings might remain dangerous well into the summer, it's unlikely the Fortnite World Cup players originally envisioned will take place this year.