World Of Warcraft Will Fix Its Biggest Problem In Shadowlands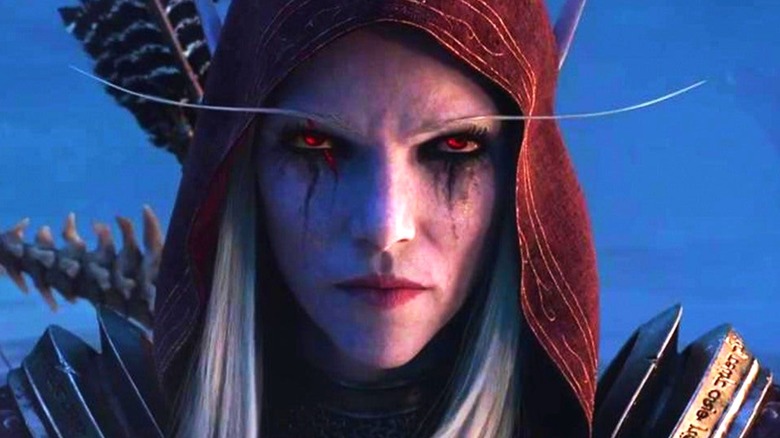 Shadowlands, the latest expansion for the unstoppable World of Warcraft, is arriving soon. It can sometimes be a daunting task to jump into World of Warcraft, but Shadowlands may have finally figured things out.
As Polygon's Cass Marshall points out, diving into a long running game like World of Warcraft is particularly tricky. That's especially true when updates have been rolling out steadily for years, like they have with World of Warcraft. 
Marshall notes, "One of the biggest problems in World of Warcraft is the way the game has stacked expansions such that new players will emerge in the world of Cataclysm, the MMO's third expansion. After clearing Cataclysm, fans go through content from the first and second expansion, before rocketing ahead to the fifth expansion onwards. Add in removed content, quick experience gains, and an expansive fantasy world, and things get tough."
Luckily, Shadowlands has been specifically developed for new players. Blizzard Entertainment has detailed some of what we can expect from Shadowlands on the official World of Warcraft site: "Adventure awaits in Azeroth in an all-new starting experience arriving with Shadowlands. Available to both veteran players and new, this introductory excursion is a great way to begin forging your path through the world."
In a move that should please new players, you don't have to feel like you need to go through Wikipedia and a zillion YouTube videos to figure out what's going on in the game. Shadowlands is meant to be as accessible as possible while still maintaining the level of quality World of Warcraft is known for.
As explained on the official site, "If you're new to World of Warcraft and have never created or leveled a character, you will automatically begin your journey into Azeroth with the starting experience—helping you learn the basics of your class and the fundamentals of interacting with the world you've become a part of."
After finishing the starting experience, players will be able to join the Battle for Azeroth expansion. This will allow players to continue learning more about the world of the game and level up their characters to Level 50 before finally joining Shadowlands. This means that newer players won't feel immediately outclassed when they join the fight in Shadowlands.
If you snag Shadowlands and you've played plenty of World of Warcraft in the past, you don't have to worry about starting from scratch. As explained by Blizzard, "If you're a veteran player or you've leveled a character before, you can choose to opt out of the starting experience and begin instead at level 1 in the starting area for your race. Upon reaching level 10, you can either continue into Battle for Azeroth or ... choose the expansion that you'd like to continue leveling in before you enter Shadowlands at level 50."
In other words, Shadowlands has been specifically developed to appeal to World of Warcraft fans new and old. It's a good move, considering the Warcraft franchise has actually had kind of a rough start to this year. January saw the release of Warcraft 3: Reforged, which was not exactly a hit with longtime fans of the series, to put things mildly. The remastered version of Warcraft 3 was plagued with performance issues, including bugs and frequent crashes. Not only that, but the game was missing several features present in the original version of Warcraft 3, which caused many fans to feel like they'd been cheated out of the game they'd been promised.
These new steps being taken for Shadowlands seem to represent an effort on Blizzard's part to repair the franchise's reputation with some folks. It not only offers longtime players plenty of options for a new starting point, but it seems to be extremely accessible for folks who are new to the franchise. Only time will tell if the work put into Shadowlands will pay off. For now, however, it's an admirable move on Blizzard's part, especially considering how much there seems to be to unpack in Shadowlands' plot.
The official description of Shadowlands reads: "As one of Azeroth's greatest champions, you have been granted the power to cross over in body and soul. Now you must investigate a conspiracy to unmake the cosmos, and help Warcraft legends journey back... or fulfill their ultimate destiny."
Shadowlands looks poised to make players rethink everything they know about life and death in World of Warcraft, so it's a good thing that new players are getting more of a crash course in the series' lore. If you've never taken the dive into the lore of World of Warcraft, this seems like a pretty good place to get started.