That Days Gone PC Rumor Unpacked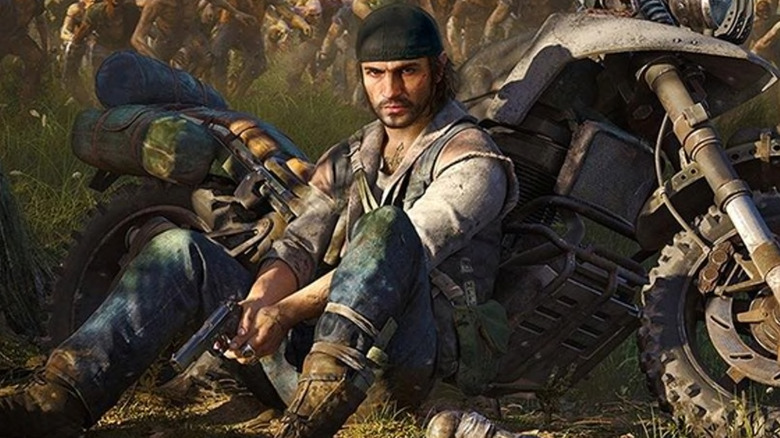 A few fans on Twitter have stumbled upon what appears to be a listing on Amazon France for Days Gone for the PC. This has led to quite a bit of speculation, considering Days Gone was released as a PlayStation exclusive. However, there are a few reasons why this port of the post-apocalyptic action title may not actually be in the works. Let's break down what we know about the other PlayStation exclusive coming to the PC and see what that means for the possibility of seeing Days Gone making a similar move. 
Advertisement
Near the beginning of this year, we learned that Guerrilla Games' Horizon Zero Dawn would be making its way to PC. Horizon Zero Dawn was one of the PlayStation 4's biggest AAA exclusives in recent years, so this was a huge deal. At the time, fans' minds began whirling with the possibilities of other Sony console exclusives being ported for PC gamers.
Sadly, Sony squashed those hopes rather quickly. Herman Hulst, the Head of Worldwide Studios at Sony, explained to the Playstation Blog that Horizon Zero Dawn was something of an anomaly in this case.
As Hulst explained, "releasing one first-party AAA title to PC doesn't necessarily mean that every game now will come to PC. In my mind, Horizon Zero Dawn was just a great fit in this particular instance. We don't have plans for day and date [PC releases], and we remain 100% committed to dedicated hardware."
Advertisement
The feeling was apparently that Horizon Zero Dawn was a good choice to bring to PC because it was universally well-received. And, more importantly, it had been out long enough that Sony felt confident that pretty much every PlayStation gamer who wanted it probably already had it. Days Gone doesn't really fit this criteria, considering the game has only been out for a year and it received a rather tepid response upon its release. The only reason Sony would likely consider a PC release for the game would be to maybe try to gain the game a second life on a new platform.
There's also the fact that the game listing on Amazon appears to show it as unavailable. There isn't even a display image for the game, which is even more curious. It's highly unlikely that new cover art would be commissioned for a port of a game that didn't see much success in its initial release.
All in all, this is most likely a bit of wishful thinking on the part of fans. The Days Gone PC listing on Amazon France is more than likely a mistake and will be removed in the near future. If we're wrong, though, we will be sure to keep an eye out and let you know. More PlayStation exclusives making the jump to PC would be an interesting development, to be sure.
Advertisement