Twitter Reacts To Nintendo Hacking Issues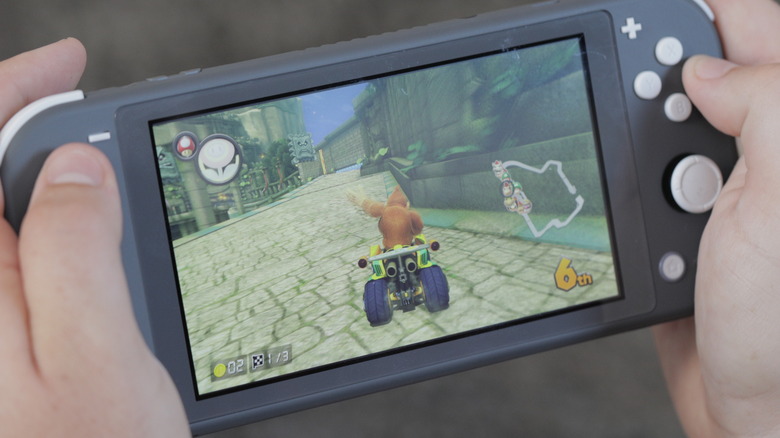 Nintendo Switch fans are having something of a difficult time with hackers. According to a report from Eurogamer, Switch users are complaining about having their accounts accessed by outside parties, some of whom aren't even in the same country as the accounts being hacked.
The issue first came to the attention of many fans thanks to a tweet from Pixelpar, the founder of Nintendo fansite Lootpots. Pixelpar told fans, "I suspect Nintendo may have had a major security breach. My account was accessed numerous times overnight." 
In addition, Pixelpar recommended that Switch users unlink their PayPal accounts from their Nintendo accounts, presumably until this is all settled. A followup tweet from Pixelpar guided Nintendo fans to the page where they could check for any unauthorized logins on their accounts.
It appears as though Nintendo is aware of the issue. However, the company hasn't mentioned the exact situation when addressing it on social media. In a post to Twitter, Nintendo of America reminded users, "You can help secure your Nintendo Account by enabling 2-Step Verification." Accompanying this tweet was a link to Nintendo's customer support page that explains to users how to strengthen their account security. 
Aside from this tweet, however, Nintendo has yet to acknowledge the situation in any meaningful way. It's surely helpful for anyone who wasn't aware of the two-step authentication safeguards. However, it doesn't do much for anyone who has already been compromised or for the fans who want to know how these hacks are happening in the first place.
Needless to say, this hasn't sat well at all with even the most devoted Nintendo fans. Just glancing at Twitter shows a fanbase divided by people who are worried for their account security.
At least a few users have expressed that the set-up for the verification process is more complicated than they'd like. Others have taken Nintendo's tweet as confirmation that the reports of hacking are real, but that Nintendo is reluctant to make a more pointed statement regarding the matter. 

One user commented that they had already been targeted by hackers and immediately changed their settings after seeing the tweet from Nintendo. "I had 7 people from 7 different countries log into my account yesterday," they tweeted. "Luckily they didn't buy anything. Enabled this and changed my password after."
There's a possibility that Nintendo users aren't alone in this rash of hacks. As one user points out, it seems that hackers have a lot more time on their hands these days. Perhaps they are becoming emboldened while under quarantine thanks to the coronavirus outbreak.
As this person tweeted, "it seems breaches in general have increased dramatically during the virus. My Uber just got hacked the same week a family member's amazon account did, and I'm hearing about new cases every day."
That's obviously an extreme example, but it's still a sign that people need to double check their account information at the very least. For right now, it may be the easiest way for users to have a bit of peace of mind until Nintendo can root out the problems.
A few users have expressed an appreciation for the two-step verification process, at least. One user tweeted, "Might sound unnecessary at first, but I had a nasty hacking incident on my PayPal/Gmail back in January that affected several shopping accounts, it was an absolute mess but thankfully it got resolved. I've since enabled this whenever I can, it might take more time, but it's safer."
Pixelpar told his followers that he did not have two-step authentication enabled before the hacking issue, since he didn't have any payment methods tied to his account. Still, after noticing the unusual sign-ins on his account, it must have seemed like the way to go in the future.
Hacking is sadly far from a new problem for Nintendo. Notorious hacker Ryan Hernandez was arrested in 2019 after hacking Nintendo servers on numerous occasions and leaking confidential information online. Hernandez now faces serious jail time and heavy fines for his actions. There was a hope that Nintendo would beef up security for itself and its customers, but it appears as though there are still plenty of loopholes for hackers to exploit.
Hopefully Nintendo will make an official statement soon regarding account security and these particularly devious hackers. In the meantime, it's a good idea to change your password and follow the instructions on enabling two-step identify verification for your account, if you haven't done so already. We'll keep an eye out for any updates from Nintendo and the apparent hacking issues in general.