Xbox Breaks Its Silence On Inside Xbox Uproar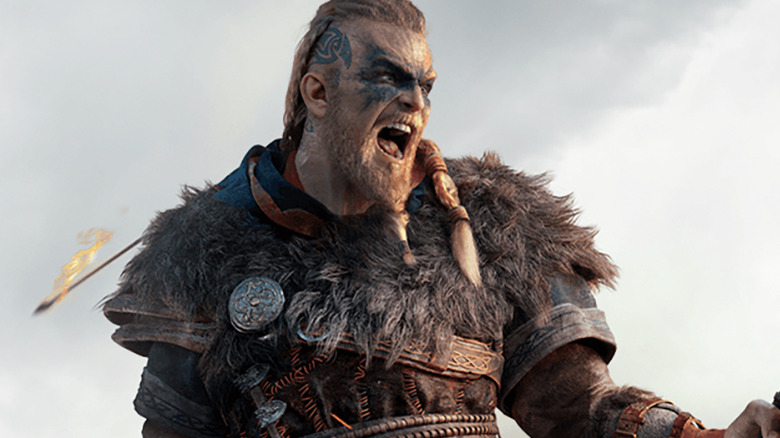 To put it lightly, the response to last week's Inside Xbox presentation was lukewarm at best. As pointed out by USgamer, fans went into the livestream event expecting to see actual gameplay footage from upcoming Xbox Series X games. While there was plenty of footage on display, it wasn't the kind that fans felt had been promised to them.
Advertisement
The biggest issue that fans seem to have taken with the presentation is the general feeling that there wasn't much gameplay shown in the supposed gameplay presentation. Fans were hoping to see the next generation of gaming in action, but were instead treated to a lot of previews rendered within the games. As USgamer points out, even games like Yakuza: Like A Dragon were represented by a trailer instead of gameplay, even though that game has already been released in Japan. While the graphics and stories on display were certainly enticing, it appears that this presentation didn't give fans quite what they were expecting. It all seemed to add up to a confusing time for even the most diehard Xbox fans.
Advertisement
One Twitter user in particular shared a portion of Xbox's original announcement for the episode of Inside Xbox in question. In this section, the company promised, "we will focus on giving you a first look at next-gen gameplay, trailers and sneak peeks from a wide variety of publishing partners and independent developers across the globe and industry, including Ubisoft's recently announced Assassin's Creed Valhalla, and hear from game creators about what they're doing with their games on Xbox Series X."
The intent of this post was apparently to illustrate that Xbox had not solely promised to show off gameplay. However, the lead up to the presentation led many people to associate the gameplay promises with Assassin's Creed Valhalla, which is specifically mentioned in the press release. This may be where much of the frustration and confusion came from.
Xbox marketing GM Aaron Greenberg responded to this post in an interesting manner. It seems that Greenberg feels that fan expectations were set unfairly high, regardless of the wording or intent in the original press release.
"Had we not said anything & just shown May Inside Xbox show like we did last month, I suspect reactions might have been different," wrote Greenberg. "Clearly we set some wrong expectations & that's on us. We appreciate all the feedback & can assure you we will take it all in & learn as a team."
Advertisement
Some folks weren't entirely satisfied by this response. The sticking point, as mentioned before, appears to be the fact that fans were expecting to see actual gameplay footage from certain games, like Valhalla. This is the main area where fans seem to feel cheated. 
This was addressed by former Xbox marketing senior director Albert Penello, who tweeted, "When you hear 'Official Gameplay' what does that mean to you? I've been out of this for a while so perhaps the definition has drifted. I think of 'Gameplay' as showing a segment of the actual game running vs. in-engine Trailers. Is it just me?"
In addition, the Creative Director of Assassin's Creed Valhalla, Ashraf Ismail, weighed in on the matter. "You rightfully expected to see more today," he told fans. "We have a long marketing campaign ahead of us, you will see in-depth gameplay and get a lot more info about the game. Thank you for your excitement and passion! Be patient with us and be kind. It will be worth it!"
This seemed to elicit a more positive response from fans. Maybe it's the fact that Ismail seemed to share the fans' confusion, but the replies to Ismail's tweet were mostly very supportive. One user blamed the disappointment on "mixed messaging between the marketing team and the players," while another fan simply expressed their belief that people had "assumed things wrong." 
Advertisement
Another fan offered their support for Ismail and his team, writing, "I felt so sorry [especially] for you and your team after the storm went on, but I'm glad the initial anger has cooled down and people can now be hyped and passionate again. I can't wait to see more."
At the very least, fans have this July to look forward to. That's when Xbox will be hosting an Inside Xbox presentation focused particularly on new games. As explained by Xbox, "A number of our studio teams are looking forward to sharing first looks at new gameplay, insights from development teams being optimized for Xbox Series X, and brand-new game announcements" at that time.