You Could Get A Chance To Play Games With Ninja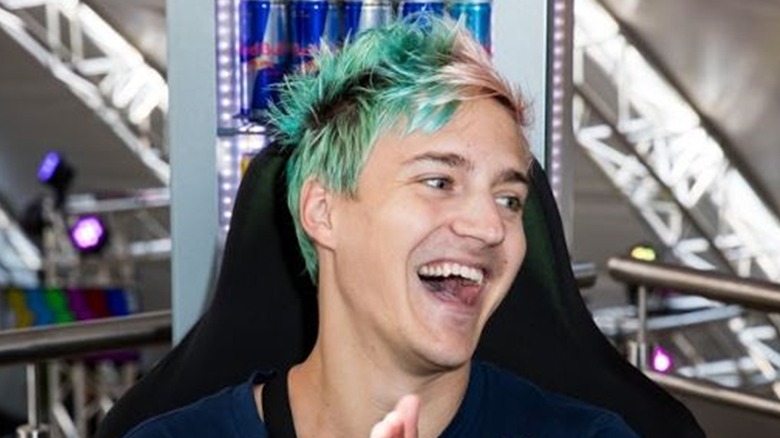 Have you ever wanted to game with one of the biggest streamers on the planet? You now have a chance at winning that opportunity and you'll be able to give to people in need at the same time. 
Tyler "Ninja" Blevins recently took to Twitter to announce that he has joined the All-In Challenge charity relief campaign. In a video to his fans, Ninja explained a little bit about the All-In Challenge and what he's offering as an incentive for people who donate to the charity. 
"Nobody should ever have to worry about where their food or where their next meal is going to come from," said Ninja. He explained that he is offering the chance to play with him online, as well as some other surprising perks. 
The official description of the campaign reads, "Are you ready to step up your gaming skills? Now's your chance to learn from a pro! Professional gamer and YouTube star Ninja is going #ALLin and giving you a boost to your gaming repertoire. One winner will have a virtual, three-hour gaming session with Ninja, where you'll have a chance to learn from one of the most successful streaming personalities."
So that's already a pretty sweet concept, right? Getting to join one of the world's top streamers for a three hour gaming session sounds like it could be a real blast. You may be worried that you wouldn't be able to keep up with Ninja, but that's where you'd be wrong. In fact, to sweeten pot, this charity auction has got you covered with a pretty great rig that could be yours as well.
"Don't worry if you don't have all the right gear, because you'll also receive Ninja's entire gaming set, shipped right to your door. That includes his top-of-the-line NZXT PC, mouse (Finalmouse Ninja Edition), keyboard (Corsair K70 keyboard), Alienware monitor, mouse pad, microphone, Beyerdynamic DT 990 headset and audio mixer. Don't miss this incredible opportunity to learn from one of the most influential players in games and Esports, Ninja!"
Participants in the drawing have multiple fundraising options when it comes to entering the contest. A donation of $10 gets you 10 entries into the drawing, for instance. There are other tiers that double your entries. Higher donations like $50 and $100 will net the donor 100 entries and 200 entries, respectively.
Donations made to the All-In Challenge will benefit multiple charitable organizations. These are all based around reaching out to people who are in desperate need of assistance in getting their next meal. According to the campaign listing, the donations will not be shared by Ninja or any other organization besides the charity groups listed in the announcement.
"100% of the money raised through this Game/Auction will go directly to Feeding America, Meals On Wheels, World Central Kitchen and No Kid Hungry," it reads.
The comments on Ninja's original post about the charity have been very positive. One fan wrote, "This is why you are considered a top streamer! Not only are you an assassin on the keys, you're someone who really cares! This is amazing I'm so excited. Good luck to everyone."
The official All-In Challenge Twitter account expressed the organization's gratitude and excitement towards Ninja's contribution, writing, "Let's goooo! Thank you for joining the #ALLINCHALLENGE @Ninja ... With your participation and support, we'll be able to raise the necessary funds to battle the rising issue of food insecurity in the United States!"
Ninja has been on a bit of a charitable streak in recent months. For all the flak the guy gets, he certainly seem to enjoy giving to those in need. Back in March, Ninja and his wife, Jessica Blevins, donated a staggering $150,000 to the hunger relief charity Feeding America. This earned them the praise of celebrity activists like Ryan Reynolds and from Feeding America, which called the donation from the couple "inspiring."
Ninja also donated $30,000 at the beginning of the year to help combat the Australian wildfires. In other words, the streamer seems to have no qualms about giving to a worthy cause.
Ninja has been criticized in recent months for making multiple comments about his net worth. There was some speculation that he had made a hefty paycheck when he moved from Twitch to Mixer, but he's also made some outrageous claims about his own wealth. While he did rub some people the wrong way with those comments, it's encouraging to see that Ninja is putting that money to good use and helping those in need.