Do You Have To Own Minecraft To Play Minecraft Dungeons?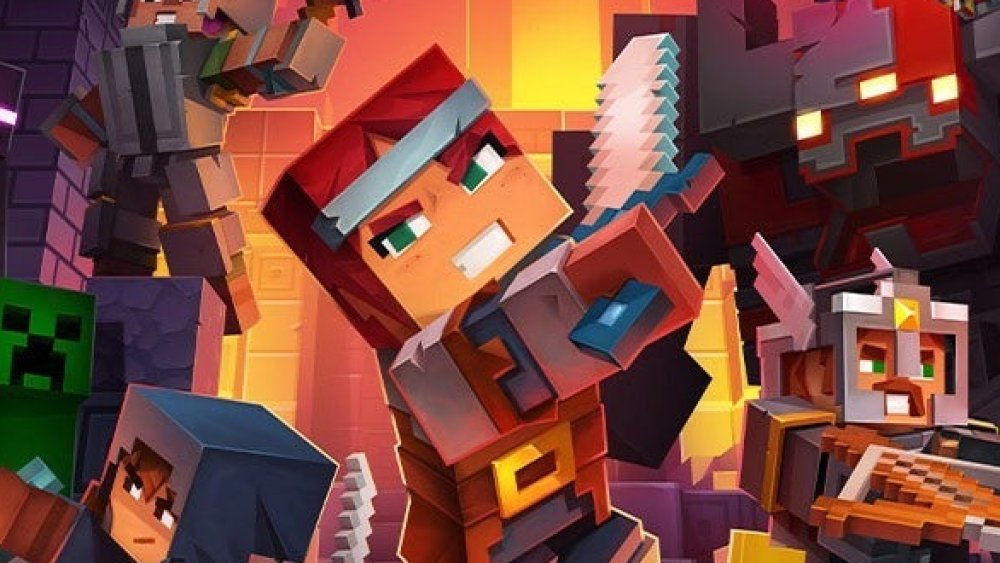 The latest Minecraft game is finally due out this month. The new title has fans excited, but also a bit confused. After all, Minecraft Dungeons isn't a sequel — so what is it, exactly?
Inspired by classic dungeon-crawling games, Minecraft Dungeons takes place in the familiar Minecraft world and lets players discover new weapons and gear, battle nasty mobs, and explore canyons, swamps, and mines with up to three other players (either locally or online). You'll search for treasure and satisfy your desire for action during an epic quest to save villagers from the evil Arch-Illager, all set within levels that feature the original sandbox game's pixelated charm.
Advertisement
The Minecraft Dungeons release date got pushed back from April due to the COVID-19 pandemic, but Mojang has been fine-tuning the new title through a closed beta that ended April 24 and it looks like it's ready to go. 
Is Minecraft Dungeons a standalone game or do you need Minecraft to play it? When and where can you get your hands on the title? Here's what you need to know.
Will Minecraft Dungeons stand alone?
Think of Minecraft Dungeons as a spin-off. Basically, Mojang decided that its more than 10 major updates to Minecraft brought it beyond a sequel. Instead of just introducing a Minecraft 2, the company decided to let a small and passionate development team expand the story and bring it into a new genre. So, Minecraft Dungeons is a full-on adventure title that stands alone and must be purchased separately.
Advertisement
This means that you should not expect carryover from the original Minecraft game. For example, you'll be limited to the variety of skins you can find in Minecraft Dungeons. You can't use creator skins and skins that you've bought from the Minecraft Marketplace. You also won't be able to use those Rubies and Minecoins that you've been hoarding.
But don't despair! Though you won't get automatic access if you already own Minecraft, the Minecraft Dungeons team is planning plenty of free updates for the near future, including the addition of cross-platform play down the line.
When and where can you buy the game?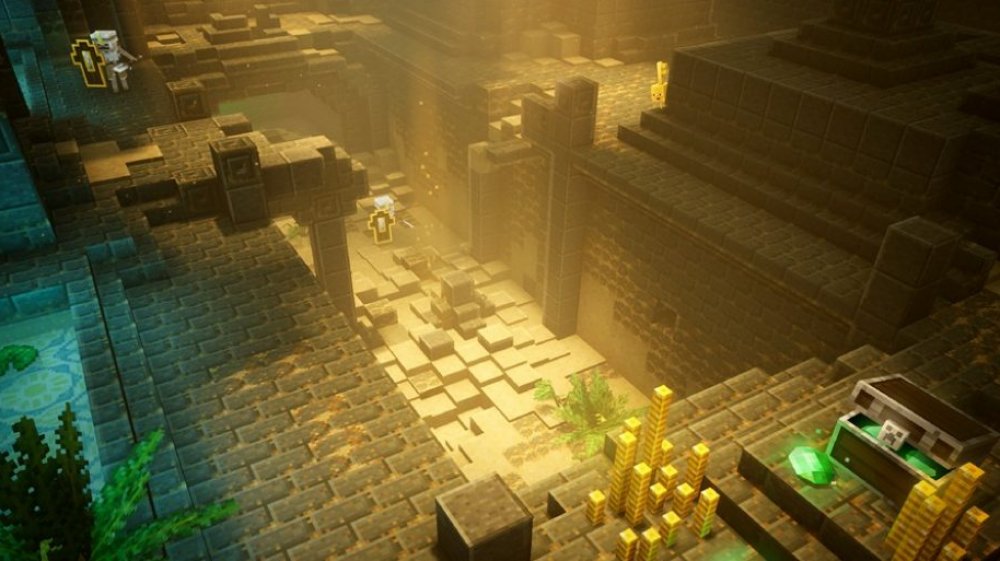 Minecraft Dungeons releases May 26 for PC, Xbox One, Nintendo Switch, and PlayStation 4. There will be two different digital editions of the game. You can purchase the standard edition for $19.99. The Minecraft Dungeons – Hero Edition will be available the same day for $29.99. In addition to the game, the Hero Edition includes a Hero Cape, two player skins, and a pet chicken you can only use in Minecraft Dungeons. When the first two DLC packs become available, you'll also get them as part of this package.
Advertisement
If you're ready to buy and you're a PC user, you can go ahead and pre-order the game now through the Minecraft Dungeons site. The standard edition of the game will be available for Xbox Game Pass on day one. Xbox Game Pass members also get additional perks, such as 10% off related DLC.
Since you are paying for the game, it's a good thing the price won't break the bank! And it looks like you'll get plenty of playability for that amount of money, if the original Minecraft is any clue.