Minecraft Dungeons - What We Know So Far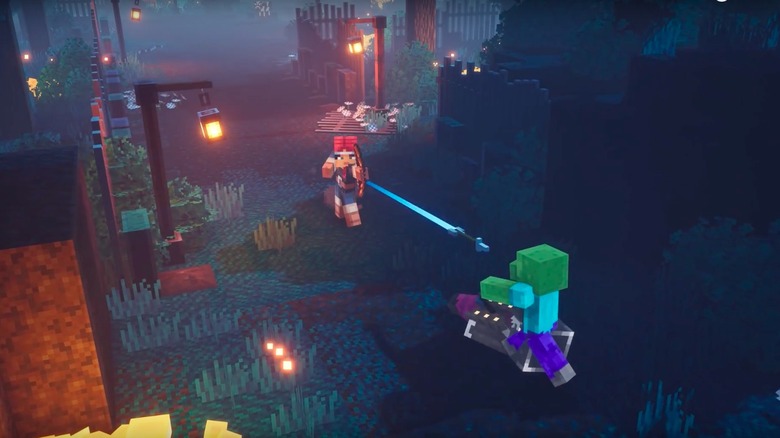 Minecraft has always seemed to defy the logic of traditional video game development and marketing strategies. It doesn't come out with regular substantial patches. The game doesn't have much in the way of expansion packs. New titles haven't been released in the series. And yet, it's maintained a large, loyal, and steady fanbase, all while not jumping through the hoops of releasing new monthly content. While most games struggle to stay relevant in such a demanding market, Minecraft has stayed one step ahead of everyone else, seemingly without trying.
Advertisement
But as happy as fans are with the predictability of the main game, they're also incredibly happy about the upcoming release of Minecraft Dungeons. With news of Minecraft Dungeons dropping at E3 2019, gamers learned about a new dungeon-crawler Minecraft game that looks similar to Diablo in design, and allows players to explore dungeons with up to three other friends. New loot, monsters, locations, and the inclusion of a class system are all promised with this newest release. And while it still looks very much like a Minecraft game, the RPG is sure to hold all new mechanics and capabilities.
Though not everything is currently known about this new release, we do have a few exciting pieces of information.
Advertisement
What is the release date for Minecraft Dungeons?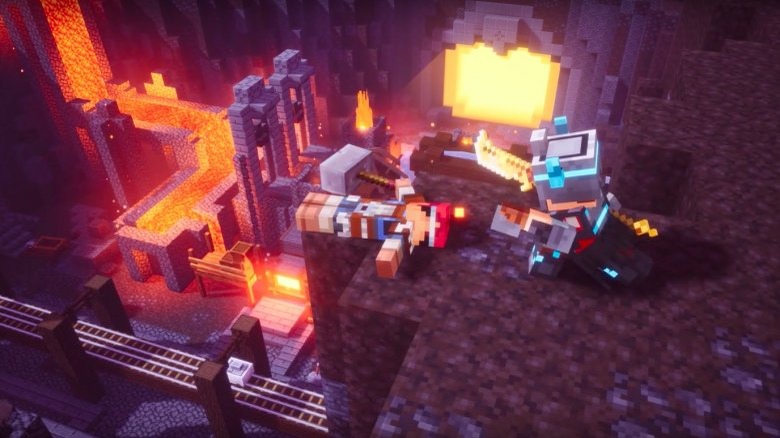 Though Minecraft Dungeons does not have a set release date, Microsoft revealed an April 2020 launch window for the game during its XO19 presentation. As demonstrated by several recent delays, including Marvel's Avengers and Cyberpunk 2077, the date could move around a bit. If all goes to plan, gamers should be enjoying their new pixelated dungeon crawler in a few short months. Judging by the trailer shown at E3 2019, the developers seem to have completed most of the game, suggesting the team is currently ironing out kinks in preparation for its launch.
Advertisement
Is there a trailer for Minecraft Dungeons?
During E3 2019, the announcement trailer for Minecraft Dungeons was released. It showed fans the dungeon crawler in action, giving them a good idea of what they should expect in the new release. Along with a host of new and terrifying enemies, we can also see new abilities, weapons, and game mechanics on full display. The ability to play with friends and choose different classes and specialties is also present.
Advertisement
Though this is a Minecraft game, the look and feel of Dungeons is similar to other RPG dungeon-crawlers. The stunning visuals of the large dungeons and outside areas are enough to build up the hype around this new release and make us anxious for more information.
What will the price for Minecraft Dungeons be?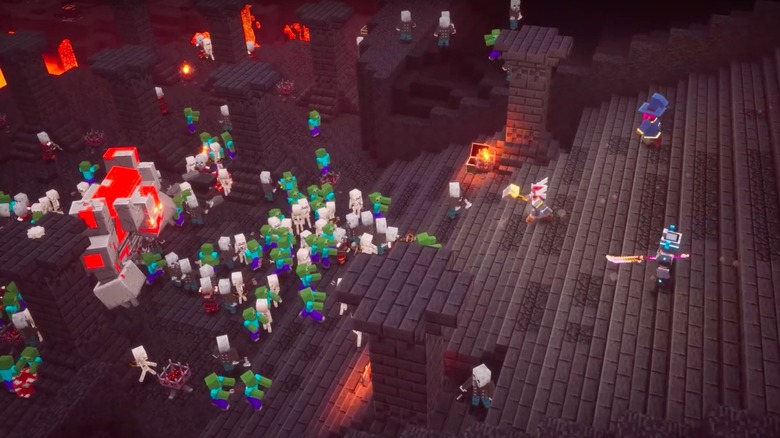 According to Mojang, there will be two versions of the new Minecraft Dungeons available at the initial release. The base game is currently set to be priced at $20. And the "Hero" edition, which will include two DLCs, will be priced at $30.
Advertisement
Considering what a juggernaut Minecraft is, it's surprising that Mojang isn't pricing the new game higher. But the low price does ensure that the game will be available to a wider audience (especially young children who typically can't buy $60 games). And Mojang has also stated that it plans to release more DLC in the future that includes both free and premium versions.
Which platforms will Minecraft Dungeons come to?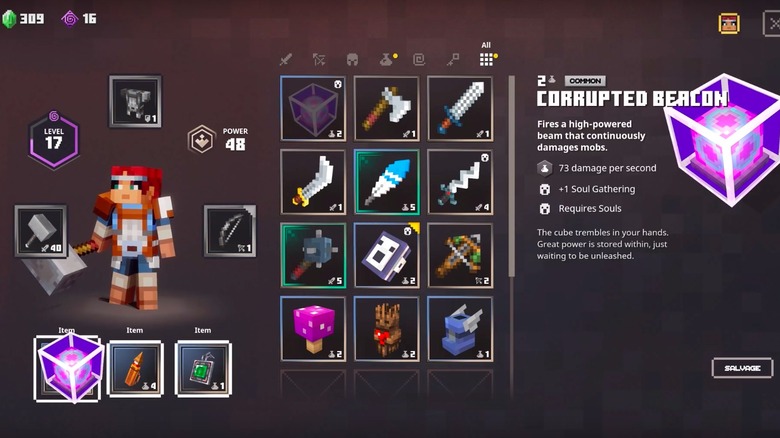 Just like the original Minecraft game, Minecraft Dungeons will be available on most platforms, with PC, Xbox, PS4, and Nintendo Switch  on the docket for the initial release. Though the developers haven't mentioned a mobile version of Minecraft Dungeons yet, it's possible the game will join the world of mobile gaming after it's release, too.
Advertisement
Because of the immense popularity of the Minecraft franchise, it's no surprise that the developers want to capitalize on the opportunity to have the game available on as many platforms as possible. And though it may take longer for a mobile version to be released as a result, it would be surprising if one wasn't already in the works for a release further down the road.