The Truth About Ninja's New Mixer Series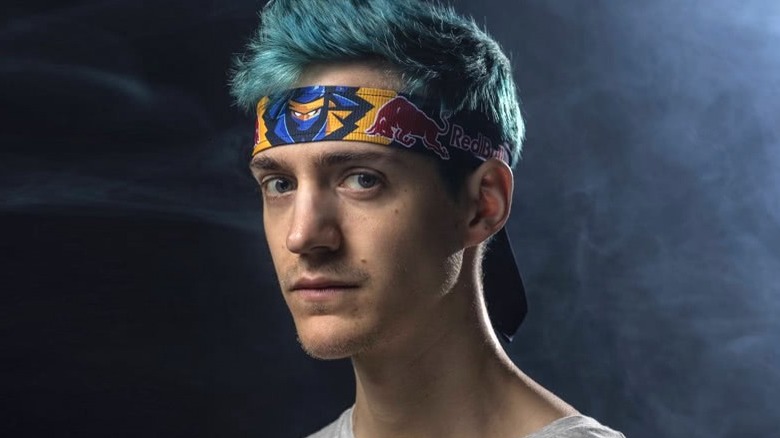 After joining Mixer last year, Ninja has finally announced his first new show with the platform. That show will be called Ninja Battles Featuring Fortnite. The new show will feature 60 contestants battling in live Fortnite matches for a share of an impressive $400,000 prize pool. 
In a statement to Deadline, Ninja said, "I joined Mixer to push boundaries, create different types of streaming content and interact with fans in new ways. Ninja Battles brings a new kind of gameplay to the community. I am excited to share this competitive experience with my fans as well as have my fellow gamers and friends participate."
This is of course very exciting for Ninja's fans who have been waiting to see what would come of his deal with Mixer. It appears as though the streaming platform is kicking off Ninja's new development deals in a big way.
According to ESPN, confirmed participants include Kyle "Bugha" Giersdorf, Soleil "Ewok" Wheeler, Nicholas "Nick Eh 30" Amyoony, Nate "NateHill" Hill and Malachi "Reverse2k" Greiner.
This last one is especially a surprise, considering the complicated shared history between Ninja and Reverse2k. Though they played and streamed together for years, the two actually had a falling out earlier this year. During a livestream closer to the beginning of the year, Reverse2k made a joke about Ninja's move to Mixer, which led to the Mixer star blowing up at his longtime Fortnite Duos partner. It seemed that Ninja though Reverse2k had been hinting that Ninja's decision to leave Twitch had been a bad one. It was an awkward moment for fans to watch and it clearly created a rift between the two gamers. 
Not long after that awkward stream, Reverse2k cryptically tweeted, "All good things come to an end." It wasn't long after that when Ninja announced that his new Duos partner would be Ali "SypherPK" Hassan.
Speaking of which, it's interesting to note that SypherPK isn't listed among the participants here. He may be announced at a later date as competing in Ninja Battles, but his current status is unknown. It's possible that he's one of the 60 contestants that we don't know of yet. However, it would make a bit of sense for SypherPK to be keeping a slightly lower profile in the Fortnite competitive scene for a little bit, considering he's currently embroiled in some drama related to the battle royale game. 
SypherPK recently landed himself in hot water with the Fortnite community after a badly-timed series of events. After noticing that most of the matches he was playing were filled with AI opponents instead of actual players, SypherPK brought this to the attention of Epic Games. This seemingly led to Epic reinstating Fortnite's much-maligned skill-based matchmaking to combat the AI issue. Because of this, now people are blaming SypherPK for "ruining" Fortnite, a notion that Ninja himself has made fun of.
Ninja has announced on Twitter that new episodes will be airing on Ninja's Mixer channel every Thursday at 12 P.M. PST/3 P.M. EST and will run from now through July. For the most part, fans seem to be very excited for the inaugural Ninja Battles. Just from taking a look through the comments on Ninja's original Twitter announcement, there's quite a bit of buzz from folks who either can't wait to watch or want to find other ways of directly participating.
Still, there are a few commenters who have expressed indifference toward the event or distaste for Mixer as a platform. One such user tweeted, "Nobody's going to mixer for this. I thought you guys would have learned after the massively low retention when you recruited shroud, ninja, and others. Make major changes to better your platform instead of spending tons of money on gimmicks like this."
It's interesting to see this point, considering how often Mixer's detractors point towards an apparent lack of funds or production value on the part of the platform. Just last month, Dr Disrespect made fun of Mixer by posting a video comparing one of his own Twitch ads to a GameFly/Mixer commercial starring fellow streamer Shroud.
Despite all of the drama surrounding Mixer vs. Twitch, these Ninja Battles events sound like a great way to encourage more engagement from viewers. Handing the platform's largest performer his own new show like this seems like a no-brainer. Also, considering how vocally critical Ninja has been of the Fortnite competitive scene in the past, it should be rather interesting to see how differently he runs things.
We'll have to tune into Ninja Battles featuring Fortnite when it premieres later today, May 28.