The Untold Truth Of Sega's Fog Gaming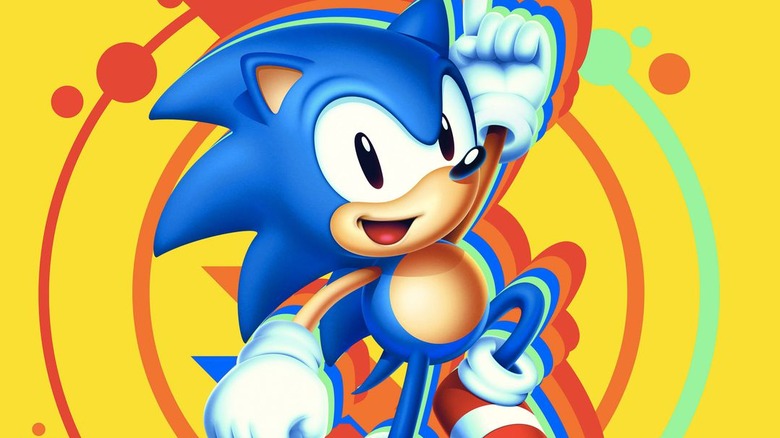 Sega is celebrating its 60th anniversary this year, and it looks like the company is ready to make some big waves. In addition to the plethora of announcements and events celebrating Sonic the Hedgehog's 30th birthday (including the newest Sonic 2 port), Sega is now poised to unveil a new type of gaming technology. It appears that the future of arcade gaming (in Japan, at least) may be "fog gaming." Yes, you read that correctly.
The news of "fog gaming" will be reported in the next issue of Japanese gaming magazine Famitsu, but the information has already leaked online. According to a translation from Dr. Serkan Toto, CEO of Kantan Games Inc., Sega wants to make it abundantly clear that fog gaming is not the same thing as cloud storage. There aren't a ton of details on how exactly fog gaming will work, but it appears to involve arcade machines and, quite frankly, it sounds awesome. 
According to Toto, "Sega will use arcades in Japan as the technical backbone" and "CPUs and GPUs housed in arcade machines are mentioned specifically."
The idea here seems to be to make arcade games available for gamers after hours through some kind of service that works very much like cloud-based gaming. By essentially using arcade cabinets as server farms on a local level, this would apparently allow people to continue their winning streak even when they're not at the arcade. These games available for the service remain unspecified, but hopefully we'll hear more about this in the near future. 
As pointed out by one Twitter user, this new service would make it possible for "game centers to make money outside of operating hours." In other words, it seems like the kind of concept that many arcades would jump for, provided it works the way it should.
Sega's preliminary plans for fog gaming sound intriguing, to say the least. There's talk of "ultra-low latency," which would indicate that these games will run very quickly over the service. Still, there's not really a whole lot of information regarding how this will be accomplished. It's a fascinating idea, though, so we'll keep our eyes peeled for more information.
This is the second big announcement from the Sega camp in less than 24 hours. In a surprising turn of events, Sega is returning to console manufacturing for the first time in years. The company has announced the Game Gear Micro, a hilariously tiny handheld console featuring games from the classic Sega Game Gear library. Unlike the Sega Genesis Mini, this console will be directly manufacturing by Sega.
It's worth mentioning that 2020 will also see the release of the Analogue Pocket, a handheld console that will actually play Game Gear cartridges. 
It's clear that Sega is throwing a ton of new ideas at the wall. Even though these plans are seemingly all over the place, it's a very exciting time to be a fan of the company.