GTA Parent Company Accused Of Extreme Tactics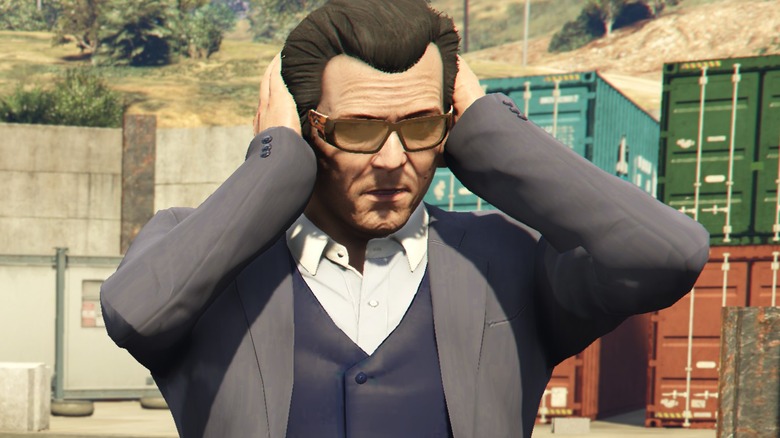 Take-Two Interactive, the parent company behind such studios as GTA developer Rockstar Games, has been accused of using some "extreme" tactics in order to get one of its latest games completed. According to a report from Bloomberg's Jason Scheier, it appears as though Take-Two has pulled some underhanded moves that left an entire development studio in the dust.
Back in February, it was announced that Take-Two Interactive had moved the production of Kerbal Space Program 2 to an entirely new studio. Though the game started development under Star Theory Games, production would now be completed by a studio under Private Division, Take-Two's "indie" publishing label. Not only that, but "key members" of the Star Theory team were expected to stay on to work on Kerbal Space Program 2 for this new studio. Everything seemed to be moving ahead smoothly, despite the odd nature of the shakeup and new studio.
We now know that the new studio was called Intercept Games and that this change resulted in the unfortunate demise of Star Theory Games.
Basically, it appears as though all of the shakeups can be traced back to negotiations that broke down between Star Theory and Take-Two. Star Theory's founders had actually been in talks with Take-Two behind the scenes to sell their studio to Take-Two. However, the two companies couldn't come to agree on any terms. While it appeared as though negotiations would continue, Take-Two pulled a fast one on Star Theory.
In December 2019, Take-Two abruptly pulled the Kerbal Space Program license from Star Theory. Private Division then sent a message to Star Theory's employees via LinkedIn that invited them to apply for jobs at the new studio created to complete Kerbal Space Program 2. In the message, Private Division executive producer Michael Cook said that this was being done because "we felt business circumstances might compromise the development, execution and integrity of the game."
In other words, Take-Two seemed to feel that the negotiations with Star Theory were breaking down to the point where the game's overall quality was being negatively affected. However, not everyone at Star Theory seemed to believe that leaving to join this new studio was in their best interests.
"I was at a small studio, where the work I did had a massive impact on our success. When I see myself at any large corporation, that is fundamentally not true," said Star Theory engineer Patrick Meade, who turned down the offer from Private Division.
It has been noted that all of these changes were implemented without the usual kinds of meetings or discussions that would normally precede a massive transition or business decision like this. Basically, Star Theory's employees were told that they could sink or swim with the new developer. Roughly a third of Star Theory's staff applied for the new studio and are continuing to work on Kerbal Space Program 2 in some capacity.
As for Star Theory, the company floundered after this shakeup. Kerbal Space Program 2 was the only contract that the developer had at the moment. Star Theory was forced to shutter in March, not long after Take-Two had poached several of its employees.
Doug Creutz, a financial analyst for Cowen & Co., felt that Take-Two took some tremendous risks in making these moves. As Creutz put it, "[Take-Two has] got a game they've got high hopes for, and they have now potentially injected an enormous amount of disruption into the development process. You could be taking a reputational risk as well, if you want other studios to work with you and it appears that you play this kind of move when things don't go the way you want."
When reached for comment, a representative of Private Division simply reiterated the idea that Private Division had created Intercept Games for the express purpose of developing Kerbal Space Program 2 in-house. They added, "In doing so, we are empowering our deeply passionate and talented team to focus on quality, and we are thrilled with the progress that they are making on the game."
The original Kerbal Space Program was a surprise indie hit, so it's no surprise that Take-Two Interactive would pursue a sequel to the game. Kerbal Space Program 2 still seems to be poised as a game that will blow people away in 2021. However, it's a real surprise to know all that has gone on behind the scenes of the upcoming sequel. Kerbal Space Program 2 is supposedly on track for a fall release next year.