Microsoft's Big Decision Before Series X Release Has Everyone Talking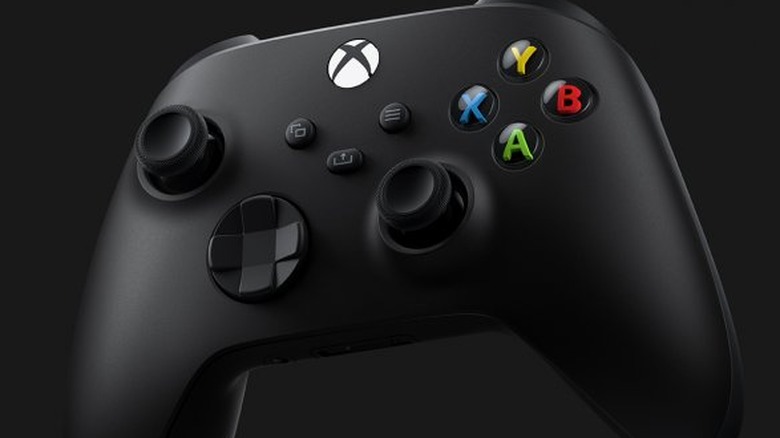 With concerns surrounding business closures and furloughs at a higher number than many younger gamers have seen in their lifetimes, it's easy to wonder what will become of the next console generation. Both the PlayStation 5 and the Xbox Series X are expected to release later this year, but what if this isn't the right time for people to invest in a new console?
Advertisement
According to the head of Xbox, Phil Spencer, that is perfectly okay with him.
In an interview with BBC News, Spencer made it clear that Microsoft and the Xbox brand would not be largely impacted if sales of the Xbox Series X weren't through the roof. As he said specifically, "If this is not the year when a family wants to make a decision to buy a new Xbox, that's okay. Our strategy does not revolve around how many Xboxes I sell this year."
"It looks like we're moving into a period of of massive economic uncertainty ... We see the impact of people getting furloughed and layoffs. It's tough," Spencer said. "And we are a leisure activity. We're not a requirement. We're not food. We're not shelter. So we want to be really tuned in to that as we launch."
Advertisement
It's good to see that Xbox is thinking about these issues, particularly considering what we've heard considering the possible price points of these upcoming consoles. The PlayStation 5 may retail at around $500 when it launches, with the games released for the system being similarly more expensive than we're used to paying. While there are rumors that the Xbox Series X may be slightly cheaper than the PlayStation 5, that expectation has not been set in stone.
According to Spencer, there are two questions in particular that Xbox is considering as the launch of the Series X approaches: "How can we make it as affordable as possible? How can we give buyers choice?"
At least one fan on Twitter has suggested that Spencer's comments line up with the thinking behind the rumored Xbox Lockhart. If it turns out to be for real, the Lockhart model could be exactly what Microsoft should introduce during an uncertain economic period. The Lockhart is reportedly a less expensive model of the mainline Xbox Series X. This version of the console would lack a disc drive and use strictly digital games. There may be other differences between the rumored Lockhart and the Xbox Series X, but the current theory is that the Lockhart could be introduced early in the life cycle of the Xbox Series X as a less expensive alternative to that console. 
Advertisement
Data miners recently uncovered file names in Microsoft Windows OS that seem to hint at the continued development of the Lockhart budget console. Only time will tell if the project is still ongoing or if Xbox wants to see how the sales of the Series X shake out.
In the meantime, it appears as though Xbox has plans to support the Xbox Series One for the immediate future. Players can also buy games digitally that will be playable on the next generation when they are able to purchase a new console. This is accomplished through Xbox's new Smart Delivery feature. 
As Spencer explained, "if now is not the time for you to buy a new console, and you're going to stay with the console you have, we're going to keep supporting that console. And through technologies like smart delivery, you can buy your games and know that when you buy the next console, your games will move with you, to allow consumers to make the choice that's right for them."
In other words, the Xbox Series X release strategy (whatever that may be) will continue as planned. Xbox is just making sure at this point that customers can follow at their own pace, rather than making them feel pressured into spending money they may not be able to spare at the moment. To that end, Xbox has provided the many options detailed above.
Advertisement
The response to Spencer's comments has been rather mixed. Some have worried that it sounds as though Spencer isn't confident in the system's performance and is doing damage control. 
However, it should be mentioned that Spencer's dedication to keeping the Holiday 2020 release date, regardless of the economic climate, also tracks with comments he made earlier this year. When asked if the outbreak of COVID-19 had caused Xbox to reconsider some of its release strategies, Spencer replied that there was not "any kind of Plan B" in that regard. It appears that the main plan here is to make sure that the system is ready when the customer is.