Esposito Reveals What Inspired His Far Cry 6 Role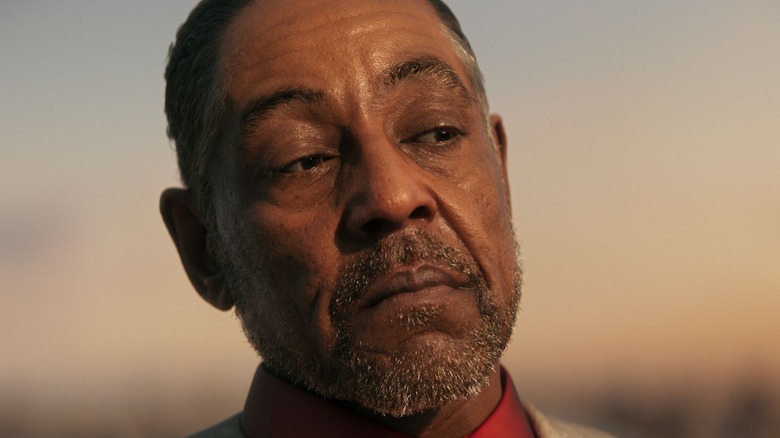 Fans of the Far Cry franchise recently got a good bit of news. An accidental leak on the PlayStation Store revealed that Far Cry 6 was finally on its way. Not only that, but one of the main characters in the game will be portrayed by actor Giancarlo Esposito. Now the actor has shared where he got the inspiration for his new role, and the answer may surprise history buffs and video game fans alike. 
In a recent interview with IGN, Esposito mentioned that Anton Castillo, his character in Far Cry 6, reminds him of Winston Churchill, the former Prime Minister of the United Kingdom. In the 1940s, Churchill shepherded the UK through World War 2 and was known for his rousing speeches and leadership during a time of great civil unrest.
According to Esposito, the character of Anton Castillo comes to power during a time in which his homeland of Yara is in the throes of a violent uprising. It's at this point that Castillo decides that he has to quell the uprising if he wants to bring out Yara's full potential.
Esposito said of Castillo, "His father was a dictator before him and he wants to empower the people to take their country back. His goal is to use the resources that they have within the country to survive without allowing outsiders to come in and co-opt their scientists, their intellectual property, all of these things."
This is what brought Esposito to thinking about Winston Churchill, who likewise felt that his vision didn't match the world around him. In other words, Anton Castillo finds himself having to bend Yara into what he wants it to be, ostensibly as a way of creating change and bringing peace to his homeland.
"It makes me think of Winston Churchill when he went to Uganda years ago, he said that was the jewel of Africa," explained Esposito. "It had everything. And that was my vision ... Anton is really complicated, yet he knows he has to rule with an iron fist and put down the revolutionaries to be able to start the process of healing to begin with."
The announcement of Esposito's involvement in Far Cry 6 was exciting for a number of reasons, particularly because of how popular Esposito has become in recent years for playing all manner of villains in various media. He memorably portrayed the role of drug lord (and chicken salesman) Gus Fring on AMC's Breaking Bad, a role he would later reprise in the spinoff series Better Call Saul. He has also starred in genre television series such as The Mandalorian and Revolution. He's also not new to the voice acting scene. In recent years, Giancarlo Esposito has voiced the villainous Lex Luthor in the Harley Quinn animated series on DC Universe, as well as Akela the Wolf in Disney's 2016 remake of The Jungle Book.
It should be very exciting to see what Esposito brings to the role of Anton Castillo, especially now that we know where the actor's head was at when portraying the character. Some folks are already hyping Castillo up to be the best villain in the series since Far Cry 3's Vaas, so that's a pretty big reason to look forward to Far Cry 6.
Speaking of Vaas, there are several theories that say we should be expecting Vaas to make a reappearance of some kind in Far Cry 3. In fact, some folks believe we have already seen Vaas pop up in Far Cry 6's marketing. Some people believe that Anton Castillo's young son may actually be Vaas, making this game effectively a prequel to the events of Far Cry 3.
The fact that Esposito mentions in this interview that the game takes place in the present may throw a wrench into the Vaas theory, but it's still an interesting theory to consider. This is especially true when one considers how heavily Vaas actor Michael Mando has been hinting at the character's return. Mando's insistence that Vaas would be seen once more was one of the things that made fans begin to anticipate the announcement of Far Cry 6.
Even if Vaas ends up being a no-show, it seems like gamers will enjoy getting to know and understand Anton Castillo. It's obvious that Esposito has put quite a bit of work into developing this character and making Castillo as well-rounded and realistic as possible. According to an interview with The Hollywood Reporter, Esposito prepared extensive notes regarding the character before even having his first meeting with the development team. 
As Esposito told The Hollywood Reporter, "A good villain is a human being. What makes a good villain is to make the audience love and hate them."