PS5 Production Reportedly Kicks It Up A Notch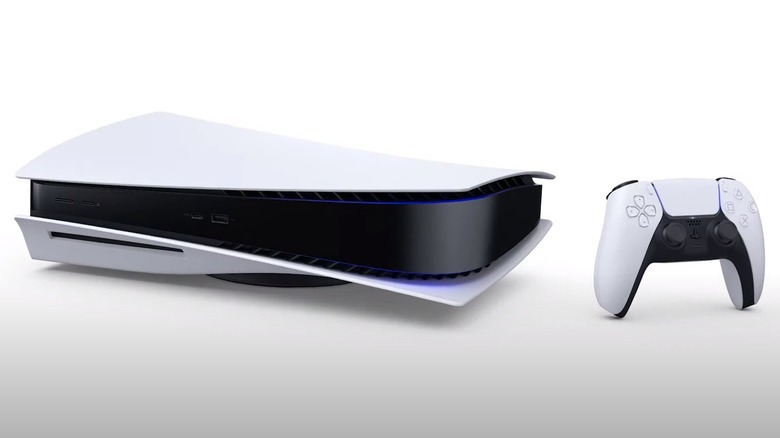 A few months back, it appeared as though the PlayStation 5 would be a limited commodity come the holiday season. Reports suggested Sony was having a hard time sourcing parts for the console. On top of that, those parts are reportedly expensive, which was believed to be another factor in Sony limiting production.
It's looking now like there will be a lot more PlayStation 5s on sale later this year.
According to a report from the website Nikkei (via The Verge), Sony has recently decided it'll produce more PlayStation 5 consoles in 2020. Nikkei places the new figure at around nine million machines, while a separate report from Bloomberg actually pumps that number up to 10 million.
For a bit of context, The Verge reports that Sony was prepared to manufacture around six million consoles previously. Whether the final number tacks on three or four million more, the end result is still going to be quite the leap from what Sony had planned.
So why the change of heart? As The Verge states, both Nikkei and Bloomberg credit the coronavirus as the catalyst for Sony's decision. A lot more people are working from home and distancing from friends and family. That leaves a lot more time for gaming, and apparently, Sony now sees an opportunity to sell more PS5s to those consumers.
It may not be such a crazy bet — according to a BBC report from May, "The gaming industry has seen sales hit records" due to the virus.
So at the very least, you should have a better chance at picking up a PlayStation 5 once the holiday season rolls around. There are set to be more machines at retail, so your odds of being able to find one will instantly go up thanks to this increase in production. A very fair question to ask, however, is this — will you be able to afford one?
At this point in time, the price of the PS5 has yet to be revealed. And bear in mind, there are two variations on the system: one with a Blu-ray disc drive, and one without. It seems reasonable to assume the discless PlayStation 5 will be the lower-priced option, while the version packing the Blu-ray drive will command more of your hard-earned money. But neither edition has a price attached, so right now, fans don't know how much they'll need to spend.
It seemed as though a price might be announced a few days back. Websites like Forbes reported on a rumor that the cost of the PlayStation 5 would be revealed on July 13. This, of course, sent fans into a frenzy as they eagerly awaited word on how much money they'd need to set aside for Sony's next-gen console. Unfortunately, July 13 came and went without so much as a peep from Sony on price, or word on when such an announcement might come.
Still, the news about increased PS5 production is good news for consumers. If you're a die-hard PlayStation fan — or you're just hoping to get your hands on a console for Spider-Man: Miles Morales or Horizon: Forbidden West — your chances of nabbing a PS5 just went up.
Should we hear more about a potential PS5 release date or price, we'll fill you in.