Why Steven Ogg Hasn't Been The Same Since Grand Theft Auto 5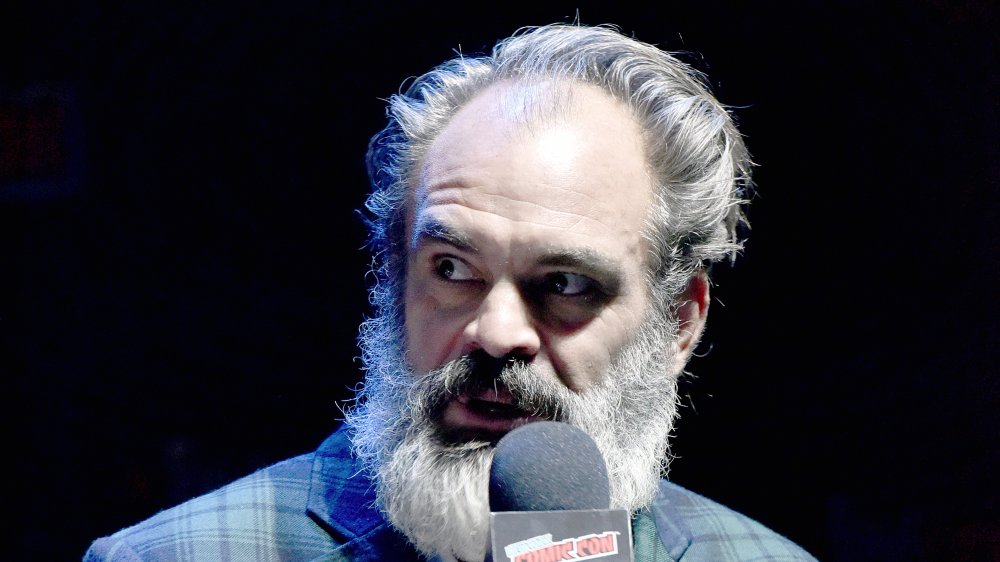 Eugene Gologursky/Getty Images
If you've played Grand Theft Auto 5, you're likely familiar with Steven Ogg, or at least his work. He portrayed one of the game's protagonists, Trevor Phillips, both through voice acting and motion-capture. Of course, if you haven't played Grand Theft Auto 5, you may still know him — in recent years he has been a mainstay on your television screen thanks to regular supporting roles in shows like The Tick, The Walking Dead, Westworld, and Snowpiercer.
But it was GTA 5 that changed Ogg's life. Not only has the game affected his career, it has also earned him legions of fans. It would be fair to say that after his turn in a video game, a role he may not have realized the significance of at the time, Ogg has become something of a legend. Life has never been the same for this prolific actor. Here's why.
GTA 5 was Ogg's breakout role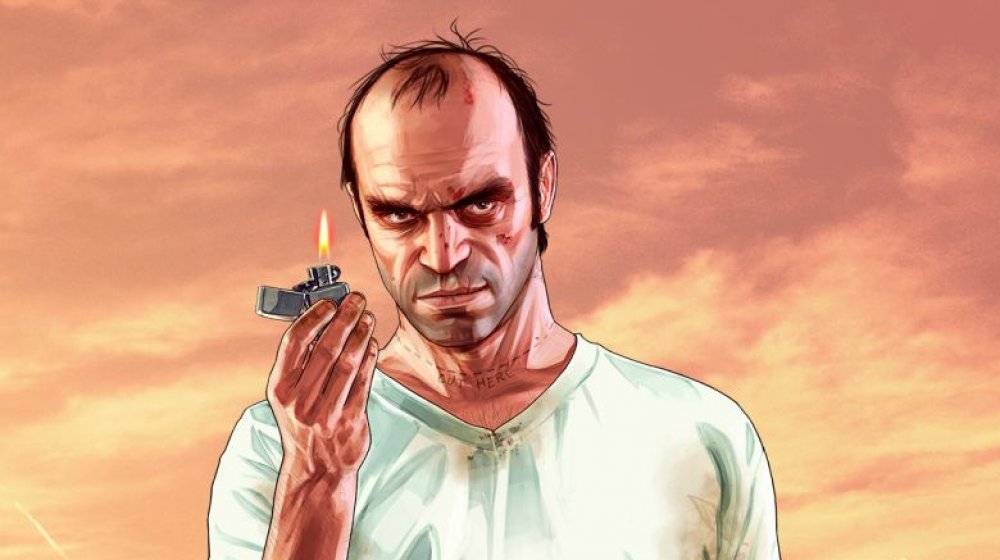 Rockstar Games
According to Forbes, Ogg is "a veteran character actor who used the absurdly popular Grand Theft Auto 5 as a breakout vehicle for [a] his career." Prior to his 2013 appearance the video game, Ogg had done few roles of note despite having been acting on and off since 2000. Most of his parts were small, or guest-starring roles in shows like Law and Order. He told CBC "Q" Toronto in a 2014 interview that, after reading the script for GTA 5, he treated it as a significant acting job — even though, he says, "I didn't really know about video games. I still don't."
At that time, he was finally starting to see the effects of his star-making turn in the game. He called a 2015 movie he did with Henry Rollins, He Never Died, the "first direct" result of his work from GTA 5. It was not long after that that his career really took off. Ogg told FanSided in 2019 he felt both GTA 5 and The Walking Dead helped him become better known. And it's possible that his turn in GTA 5 influenced The Walking Dead showrunner Scott Gimple when he hired Ogg for his 2016-2018 run in the series.
"Scott M. Gimple was a fan of the videogame, so that certainly got his eyes open to me. You know every project, every job helps," Ogg said.
Ogg's biggest fan base is still from GTA 5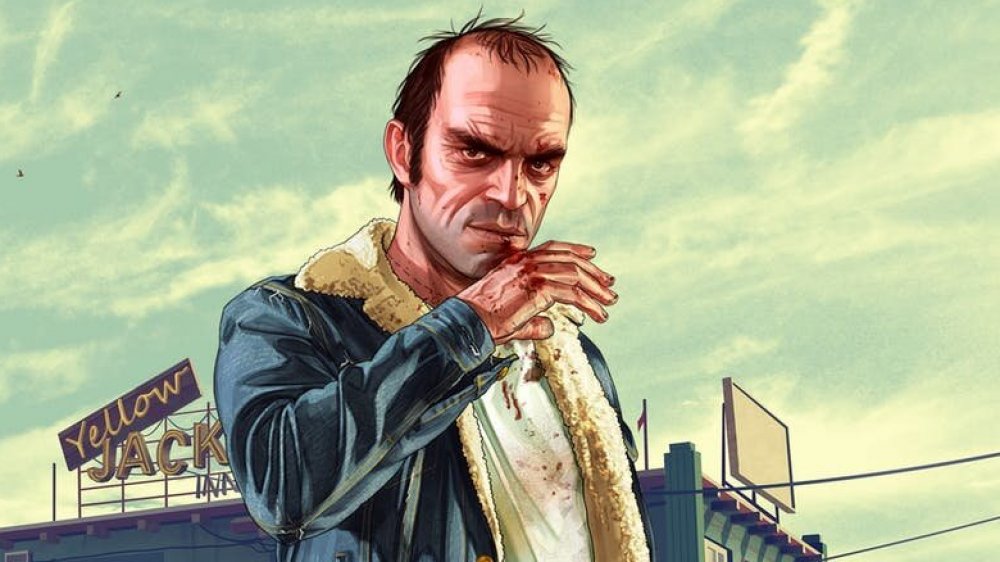 Though his ability to play morally ambiguous characters with humor has made him a standout in other projects he's done, GTA 5 is still how Ogg gets recognized the most.
"It's sort of like, Mark Hamill is forever Luke Skywalker," he told Looper in a June 2020 interview. "I might forever have this Trevor Grand Theft Auto thing — which listen, I'm proud of it. It doesn't bug me because it was work I enjoyed." He also revealed that, of the big projects he's been in, he's recognized most for Grand Theft Auto, followed by The Walking Dead. "I've been a lot of places, and the response to Grand Theft Auto is still crazy," he said.
Last year Ogg caused a bit of a sensation when he hinted at the Brazil Game Show that it was time for an as-yet unannounced sixth Grand Theft Auto game to be released, but he says he actually knows nothing about it. While it's unlikely he'd appear in a GTA game again, there are plenty of fans who'd love to see him — and Trevor Phillips — return.