If You Liked P.T. Check This Game Out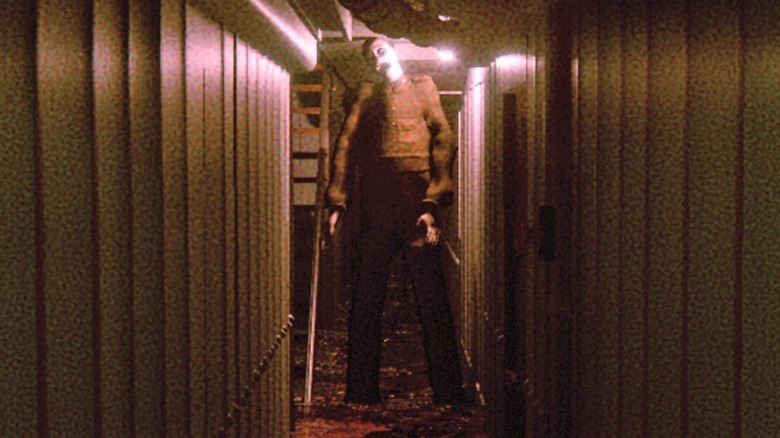 While this year's Resident Evil 3 remake and The Last of Us Part 2 gave gamers a healthy dose of horror, it looks like developer Globiss Interactive and publisher Rogue Games have something truly scary coming for gamers. 
Advertisement
That game is Under and it has been described by Rogue Games as a horror title in which you play as a World War One veteran who much escape a sinking ocean liner. As the game progresses, it appears that the threats will become more and more horrific in nature. 
The description on Globiss Interactive's website reads, "Use your wits in order to escape deck after deck in this psychological adventure where every second counts. Make sure you are aware of your environments, for a haunted mind will bring back the most gruesome surprises.
A trailer has been released for Under and boy, is it all kinds of intense. The trailer begins with several eerie establishing shots that show the various long hallways of the ocean liner's different decks. Some of these environments have something clearly wrong with them: rats scurry about and some areas of the ship appear to already be taking on water. The tension is already starting to grow before the halfway point of the trailer, which is when things get kicked up a notch.
Advertisement
In first person view, we see that our protagonist appears to be growing desperate. He's sprinting from room to room, kicking open doors and looking for supplies or clues. The hallways become increasingly more foreboding, culminating in a final horrifying shot of a large figure lumbering towards the protagonist. As the main character fires one shot after another into the unclear enemy, the camera cuts to black.
It's an incredibly effective trailer, but fans of the survival horror genre may find that it seems oddly familiar. From the endless series of hallways to the mysterious figure following the protagonist, Under sure seems to be quite reminiscent of Hideo Kojima's ill-fated P.T. project.
For those of you who may be unaware, P.T. is infamous for being one of the biggest missed opportunities in modern gaming history. P.T.'s title stood for "Playable Teaser," and it was literally that. It wasn't quite a demo, but rather a trailer with heavily interactive elements. Players guided a protagonist played by actor Norman Reedus through a series of looping hallways and progressively more nightmarish scenarios. Over the course of the teaser (which has multiple different paths and iterations to play through), it becomes progressively more difficult to tell the difference between fantasy and reality. Adding onto the tension is the fact that the protagonist is being constantly followed by the ghost of a woman named Lisa. 
Advertisement
P.T. was actually a teaser for a new Silent Hill game from the amazing team of Hideo Kojima and Guillermo del Toro. Unfortunately, the split between Kojima and Konami led to the game being cancelled. Since then, Kojima collaborated with both del Toro and Reedus on Death Stranding, resulting in polarizing reviews. There have also been a few rumors surrounding new Silent Hill sequels or even a reboot, but it seems as though the project that began as P.T. is well and truly dead.
With its seemingly endless dark hallways and a lurking monster that is ever present, it looks like Under may be the closest thing to P.T. that we've gotten since that game was canceled. At the very least, it's hard not to wonder if Rogue Games took some cues from P.T. when developing Under.

Rogue Games is having a pretty big year. As part of its move to become a bigger player in the console games market, the company hired on Reggie Fils-Aime as a strategic advisor last month. Reggie Fils-Aime notably left Nintendo last year after spending 15 years with the company (spending most of that time as the president of Nintendo of America). At the time, Fils-Aime thanked  "the incredibly talented people I've worked with, for the opportunity to represent such a wonderful brand, and most of all, to feel like a member of the world's most positive and enduring gamer community."
Advertisement
It seems as though the time away from the spotlight has reenergized Reggie Fils-Aime and he is ready to get back to work. This new position at Rogue will likely be much less hands-on than his days at Nintendo, but it will be interesting to see how his presence influences the Rogue's future in the console game. Only time will tell, but Under looks like it will be our first good look at what the new and improved Rogue Games has in store for us.
Under launches later this year for PlayStation, Xbox, PC, and Nintendo Switch.