Splinter Cell Series Netflix - What We Know So Far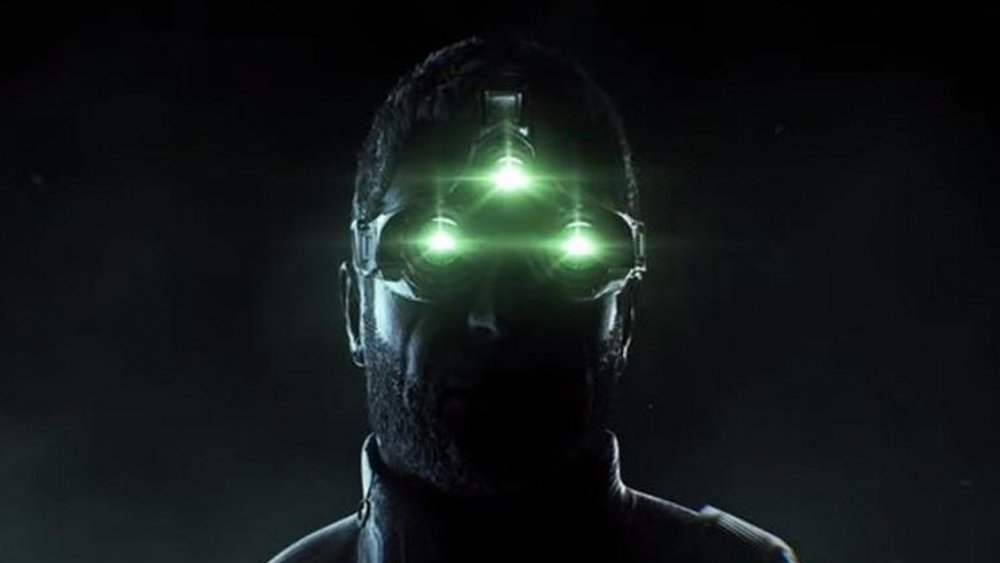 Ubisoft
Rejoice, fans of Ubisoft's long-running Tom Clancy's Splinter Cell franchise, for there is some extremely good news for you! Per Variety, the game publisher has joined forces with Netflix to create a Splinter Cell animated series. The streaming giant has an extremely good record with video game adaptations thanks to quality shows like The Witcher and Castlevania, so whatever their vision of Splinter Cell will be, the viewers should be in for a thrilling, action-packed treat. 
The Splinter Cell games follow Sam Fisher, a former Navy SEAL who's recruited as a black ops guy for a hyper-secretive NSA branch called Third Echelon. Fisher's many dangerous adventures in a world filled with terror plots and conspiracies are prime material in suitable hands, which makes us happy to learn that the project is reportedly helmed by none other than Derek Kolstad, one of the creators of the John Wick franchise. 
So, yeah, this one should be good. The only question is, precisely what kind of good? Here's what we know about the release date, cast and plot of Netflix' s Splinter Cell series.
What is the release date of Netflix's Splinter Cell series?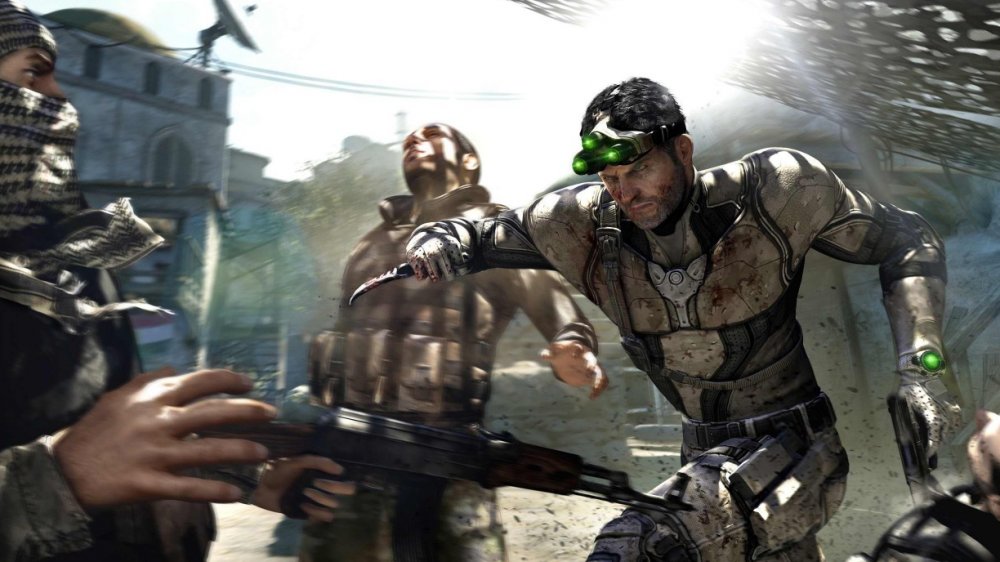 Ubisoft
Since Netflix's Splinter Cell was only just reported and is still waiting for an official announcement, it's probably still super early in the development process. As such, no official release date is available quite yet. Still, past experience with production cycles does allow for a rough guesstimate. 
The closest cousin to Splinter Cell is probably Castlevania, another video game IP that became a Netflix anime series. As Collider notes, Castlevania was at roughly this stage in August 2015, when producer Adi Shankar was attached to the project. The show eventually dropped on Netflix on July 7, 2017, a little under two years later. When it comes to Splinter Cell, nothing's set in stone yet, and the current global situation might or might not affect its production schedules. Still, thanks to the similarities between the two shows, Castlevania's two-year cycle might be a good rule of thumb here, as well. As such, there's a chance that the first season of Netflix's Splinter Cell might arrive in the summer of 2022.  
Who's in the cast of Netflix's Splinter Cell series?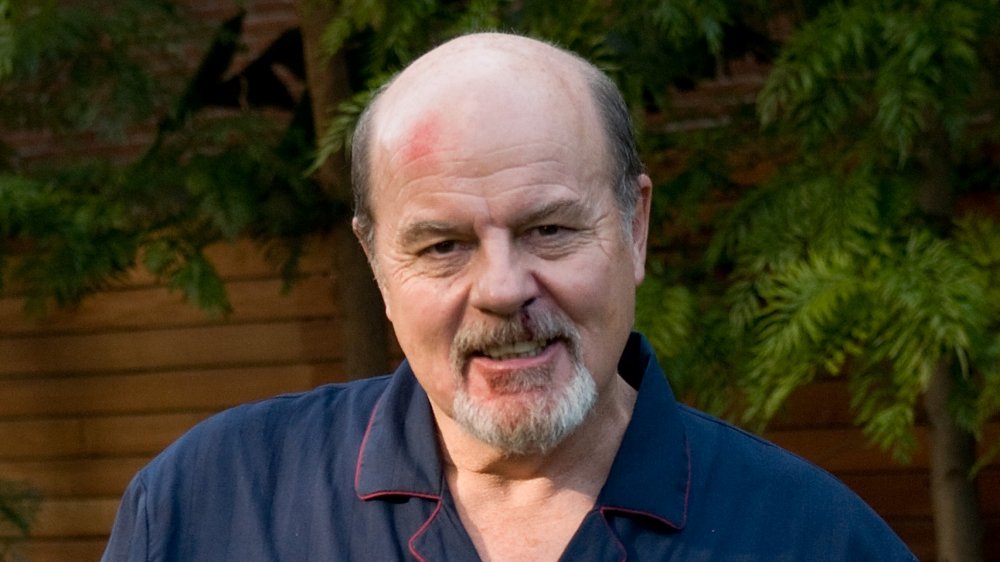 Robert Marquardt/Getty Images
Given that the Splinter Cell series will be animated, and that the games have featured a great many characters, there'll be plenty of leeway when it comes to casting. We can probably expect exciting news about this subject in the hopefully not too distant future. 
The biggest casting question revolves around the main character, Sam Fisher. Veteran actor Michael Ironside (Starship Troopers, Top Gun, Total Recall) is the character's most iconic voice actor, though the most recent game, Splinter Cell: Blacklist, saw Eric Johnson take over the role. Ironside revealed in a Reddit AMA that he was quite happy to see the franchise switch to a younger actor. "They've gone to motion capture, and this spring I will be 65 years old," he said in 2014. "I don't think anyone wants to pay money seeing a 65-year-old Sam Fisher bounce around on set, killing and stumbling while he kills people." Still, though he's hardly a spring chicken anymore, an animated show doesn't exactly require bouncing around. Even if he won't return to voice Fisher, many long-time fans of the series would surely love to hear the franchise staple return to the Splinter Cell universe in some capacity.
Of course, there's also Tom Hardy. His name has long been associated with the role of Fisher in a possible Splinter Cell live-action movie. While that project appears to be dormant, Hardy is notorious for bringing a number of iconic voices to his roles, from the alien symbiote in Venom to Bane in The Dark Knight Rises. Getting a star of his caliber to voice Fisher in an anime series would be a major coup, but hey, stranger things have happened.
What is the plot of Netflix's Splinter Cell series?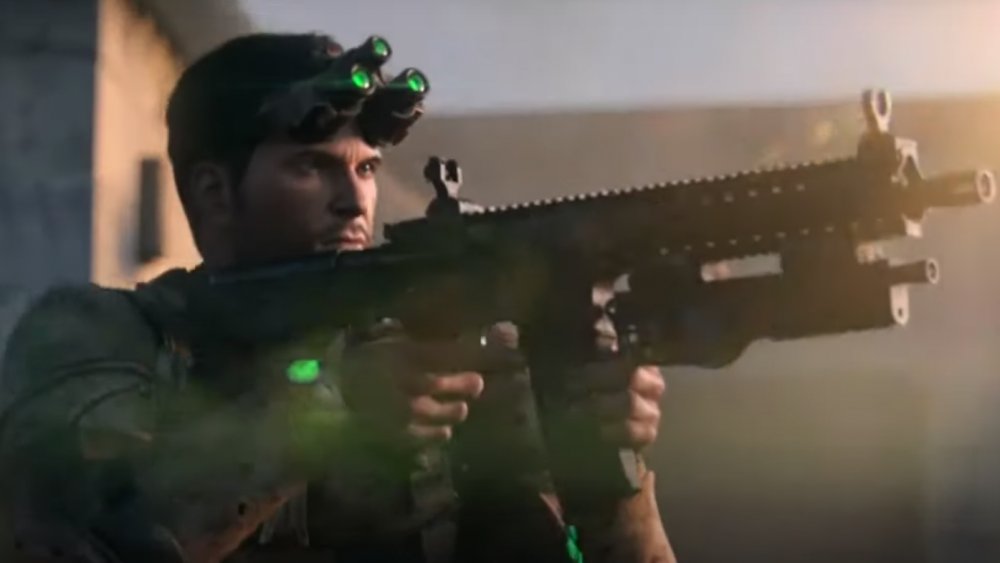 Ubisoft
When it comes to the plot of the upcoming Splinter Cell series, it's probably fair to assume that the show will draw heavily from the world that Ubisoft's games have developed over a number of releases and accompanying novels. The first three games follow Third Echelon, a secret, high-tech NSA reconnaissance unit, and their various missions to thwart complex terror plots. After 2006's Splinter Cell: Double Agent, the narrative starts sprinkling in other secret agent tropes, when Sam Fisher first infiltrates a terrorist ring, then leaves his own organization to investigate a conspiracy that killed his daughter. Most recently, Splinter Cell: Blacklist sees Fisher command a unit of his own under the direct command of the President of the United States. 
That's a good half-dozen seasons' worth of plots, right there. Given its initial two-season deal, the show might opt to spend its first season introducing the viewers to the Splinter Cell universe and characters by adapting one of the first games' terror plots into a season-long mission, before plunging into the narrative of the later games. Or it might just shrug off the NSA connotations altogether, and start from the "secret unit working under the President" status quo of Blacklist. We'll find out when the Splinter Cell series drops on Netflix, and let's be honest — that can't be soon enough.