What We Know About Ghost Of Tsushima's Upcoming Co-Op Mode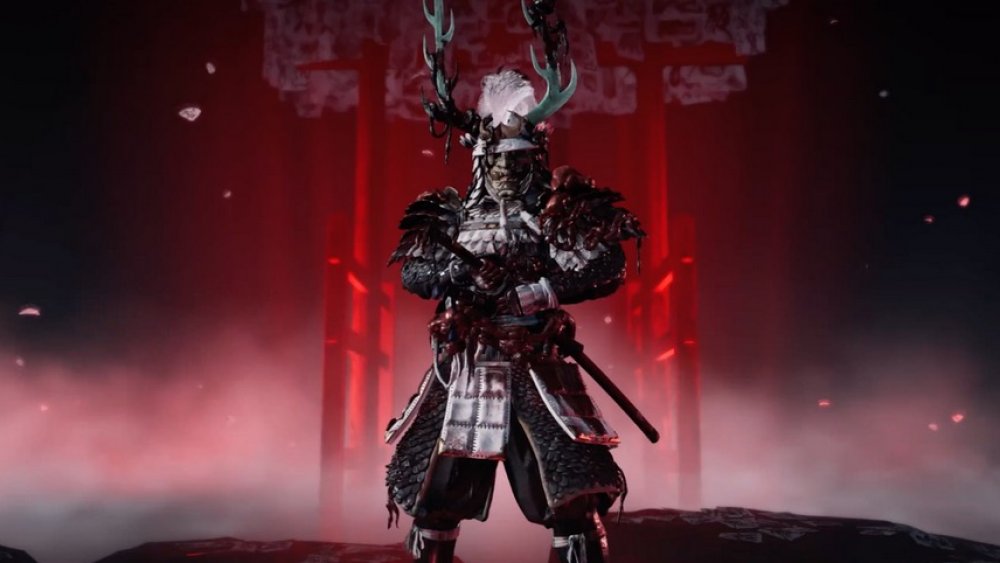 On Aug. 17, 2020, Sucker Punch Productions announced via the PlayStation Blog that a free, online cooperative multiplayer mode will come to Ghost of Tsushima later in 2020. The new mode, subtitled Legends, will be a free download for owners of the PlayStation 4 game. It's meant to be, as Sucker Punch's senior game designer Darren Bridges put, "an entirely new experience" set in the same fantastical and legend-saturated world. IGN confirmed with Sucker Punch that no microtransactions will be involved in this game. That means it really is, as Bridges said in his post, a "thank you" to Ghost of Tsushima players who have made the game a bona fide hit.
The NPD Group reported that Ghost of Tsushima was the best-selling game in the U.S. in July 2020, and Famitsu wrote — as noted in a tweet from industry analyst @Benji-Sales — that the game ranked as the highest-selling first-party PlayStation 4 exclusive in Japan. A follow-up of this nature will be a welcome addition for the many fans who purchased the title. Those interested can look forward to seeing Ghost of Tsushima: Legends in Fall 2020.
Here's what we know about Legends so far.
Cooperative play in groups of 2-4 will be the focus
Like the single-player Ghost of Tsushima, which has been critically lauded by many in the industry, Legends will lean heavily on Japanese folk tales and mythology. Don't expect to see Jin Sakai and his companions, though — this combat- and action-oriented title will instead focus on four warriors who have become like legends to the people of Tsushima.
Players will partner up in groups of 2-4 players and choose from four character classes: Samurai, Hunter, Ronin, or Assassin. The co-op Story missions for two escalate in difficulty and are said to feature "new magical twists that often require careful synchronization with your partner," according to the PlayStation Blog.
If you decide to join a four-player group, you can play wave-based Survival missions that include new Oni enemies with supernatural abilities. And once you master Story and Survival missions, you can take on a four-player Raid that will arrive shortly after launch. This Raid takes place in a new realm with what Sucker Punch described as a "brutal, terrifying enemy."
Bridges promised to reveal more about Legends as its launch window gets closer, including details on the new classes. Until then, you'll just have to imagine what new, haunting sights will be in store.