The Call Of Duty: Black Ops - Cold War Trailer Was Banned In China. Here's Why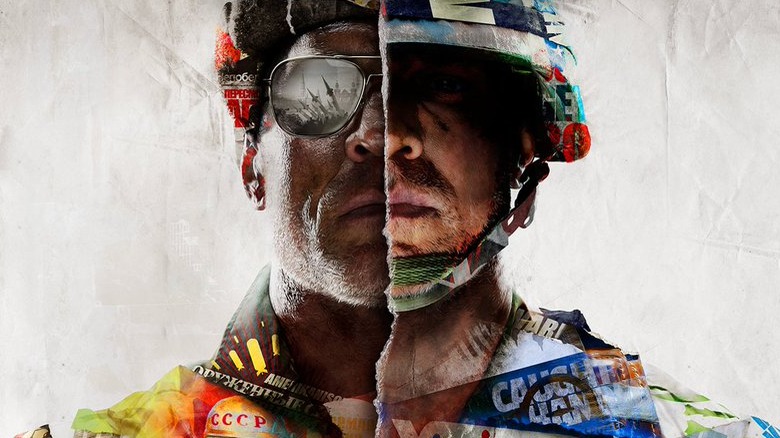 Last week brought the official announcement of Call of Duty: Black Ops – Cold War. While the game's marketing campaign is just getting started, it has already caused a bit of an uproar in China.
Chinese news outlet Apple Daily has reported (translation via Comic Book Resources) that the new teaser trailer for Call of Duty: Black Ops – Cold War has been banned in China due to a particular snippet of footage. Part of the way through the teaser, a brief shot can be seen of the 1989 Tiananmen Square protests. These protests are still considered highly controversial to this day, not least of which because of the death toll associated with them. In total, it has been estimated that around 10,000 civilians were killed during those protests, so it's obviously still a difficult subject for anyone to approach, video game or otherwise. 
One of the most infamous images from these protests is that of a single protestor standing in the street in front of a line of tanks that were advancing on the protests. It is this image that is briefly shown during the Cold War teaser and kicked off the controversy. 
As reported by CBR, the footage immediately drew the ire of both Chinese audiences and the Chinese government. Many viewers of the trailer felt that it pushed a political agenda under the guise of entertainment, which rubbed them the wrong way. According to CBR, a new version of the trailer has been released in China that removes the offending footage of Tiananmen Square. However, instead of substituting those shots with alternate footage or screens from the game, the trailer now awkwardly displays a purely black screen. 
China has a storied history of banning video games, no matter how big the franchise is. Earlier this year, Animal Crossing: New Horizons was banned because people began using it as a way of organizing protests and political meetings while still maintaining social distancing guidelines. Now the only way that gamers will be able to get the game in China will be to order it through third-party retailers or sketchy bootleg copies of the real deal.
Despite this setback in China, Call of Duty: Black Ops – Cold War continues to build anticipation. The fact that the game seems to be taking care to root its storyline in historical fact should come as an exciting prospect for fans who were disappointed by the future/science fiction setting of games like Call of Duty: Advanced Warfare and Black Ops 4.
Some people online have already pointed out the irony that the trailer has already been slapped with a ban, especially considering the message of the trailer itself. The teaser warns that people who don't know their history will be doomed to repeat it. By having a particular moment of historical significance within it censored, it seems that this trailer was oddly prescient.
This isn't the only notable ban handed to the Call of Duty franchise this year, either. Earlier this year, Sony Russia announced that it would not be releasing Call of Duty: Modern Warfare 2 Campaign Remastered due to offending content. The original release of Modern Warfare 2 was censored for Russian release, removing a mission called "No Russian." This mission involved a mass shooting in a Moscow airport that was intended to kick off World War 3, which was found to be highly insensitive by many critics at the time.
The mission was still present in the Campaign Remastered version of the game. However, rather than simply remove the mission like last time, Sony Russia made the decision to simply not release this version of the game in Russia. While this was a disappointment for fans of the franchise in Russia, the controversy ended up drawing further attention to the game. 
However, it seems that this latest controversy hasn't necessarily hurt the popularity of the Call of Duty franchise. In fact, the new teaser has helped to legitimize the series in the eyes of some of its detractors. One gamer on Twitter remarked that Cold War marked the first time they were excited for a Call of Duty game since the very first entry was released. 
A release date has not yet been revealed for Call of Duty: Black Ops – Cold War. However, players are expecting a big announcement of some kind to occur within Call of Duty: Warzone with the week. The official Call of Duty Twitter account has told gamers that something will be happening in Verdansk on August 26. This may finally reveal the purpose of The Red Door, a mysterious game listing that some people believe may actually be the Alpha build for Cold War.