There's An Overwhelming Amount Of Horror Games On The Way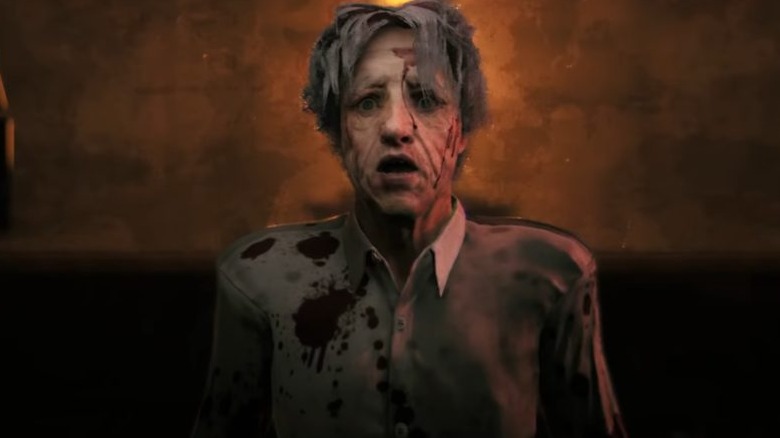 Gamescom was this weekend, which means there were plenty of announcements for new games, as well as exciting updates for highly-anticipated games in development. One thing became very clear during the first two days of the conference, however: there are a ton of horror games on the horizon. 
Advertisement
Seriously, it seemed like every other announcement or gameplay demo dropped players into one freaky scenario after another. This ended up keeping the Gamescom livestream pretty, well, lively, thanks to a steady stream of jump scares and occasional splatter house creepiness. From gory RPGs to hardcore survival horror, it seems like developers are really embracing the spookier side of gaming this year and next. It's time to take a look at some of the upcoming games that will be giving people nightmares. Some of these don't have official release dates yet, but all of them are well worth keeping an eye out.
First up is Little Nightmares 2. The first Little Nightmares game was one of the creepiest games of the previous decade, and it looks like the upcoming sequel ups the ante on the scares. Little Nightmares 2 follows the main characters of the first game as they explore the eerie environment of Pale City. Much like in the first game, the pair will solve puzzles and attempt to avoid some of the most unsettling creatures imaginable.
Advertisement
Quantum Error is a title that seems to mix both horror and science fiction elements into one spooky experience. The game comes from TeamKill Media for the PlayStation 4 and PlayStation 5. According to the information listed with the trailer for Quantum Error, TeamKill Media is still raising funds to hire voice actors and finish motion-capture for cutscenes. Despite the fact that it's still unfinished, the game looks like a terrifying experience. In particular, it looks like the enemies in this game don't go down as easily as in some horror titles. Much like the Dead Space series, it looks like players will have to try to disable these creatures one limb at a time. It also appears as though the game will span different areas of space and time, as the trailer ends with the protagonist being transported to a seemingly barren world, armed only with an axe. Also, anyone who donates $50 or more to the Quantum Error GoFundMe will receive a copy of the game when it releases, which is one heck of an incentive. 
Surprisingly, the most violent game seen during the presentation might have been Morbid: The Seven Acolytes. Described by the developer as a "horror-punk" RPG, Morbid appears to live up to its name in every way. It features battles with disgusting monstrosities that explode into fountains of blood upon defeat. The game also has a mechanic in which players will have to manage their character's mental health during encounters. The abominations faced by the player will be so great that the protagonist's sanity will continue to erode over the course of the game.
Advertisement
A similar gameplay mechanic will also be present in Modus Games' In Sound Mind. The game will follow the same story from multiple perspectives, switching mechanics and how the game appears to the player based on how that character perceives the world. According to the developers, players will travel through the memories of others by listening to tapes scattered throughout the game. In Sound Mind looks to be as trippy as it is spooky, which should make for a very interesting mix.
Reactions to the demo for In Sound Mind have been mostly positive, with many commending it on its use of classic horror tropes to tell a new type of story. Rock Paper Shotgun's Alice Bell remarked, "In Sound Mind is clothed in many of the mildewed and water-stained trappings that you know and love from the wider world of horror."
And these are just the games that have been discussed during the first two days of Gamecom. This doesn't include other highly anticipated horror titles like Resident Evil 8: Village and Senua's Saga: Hellblade 2, both of which will be coming to next-gen consoles. 
It's interesting to see so many developers playing with similar horror concepts. A lot of these games seem to be interested in mechanics that toy with the players' perception of reality, as well as new twists on familiar puzzle-solving elements. With all of these spooky experiences on the way, it looks as though players will have plenty of reasons to keep the lights on in 2020 and beyond. 
Advertisement