Mario Is Getting A Battle Royale And Fans Are Hyped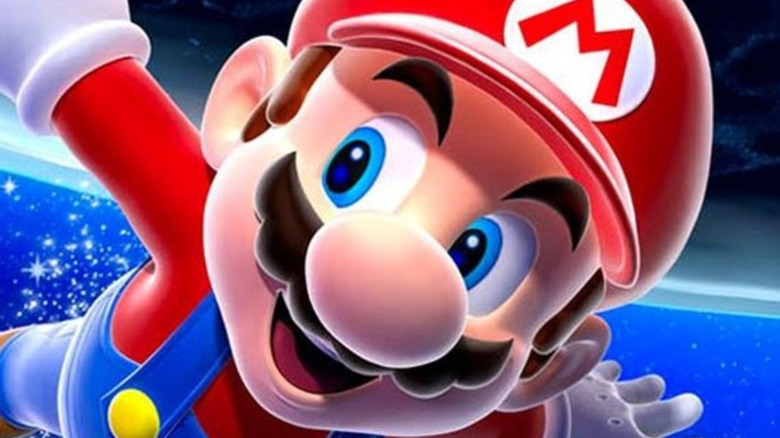 This year marks the 35th anniversary of Super Mario Bros., so naturally Nintendo decided to give the fans a few surprises over the course of the year. However, it's hard to imagine that anyone could have expected Nintendo to make a brand new battle royale game based on the original Super Mario Bros. Still, that's exactly what happened. The new game is quite appropriately titled Super Mario Bros. 35 and it's coming to Nintendo Switch Online this October.
Advertisement
Super Mario Bros. 35 was revealed during today's Nintendo Direct, which was all based around the Mario anniversary celebrations. The number in Super Mario Bros. 35 doesn't just refer to the number of years since the original game's release. It's also a reference to the fact that the game will allow up to 35 players at once.
The way that the new game plays is actually rather ingenious, making it something of a remake of the original game and a battle royale title. As people play through the original Super Mario Bros., every enemy they defeat is sent into the screen of another player. This leads to some insanely overwhelming screens full of baddies in a few of the clips shown during the Nintendo Direct. The last person standing is the winner of Super Mario Bros. 35. 
Advertisement
As seen in the preview during the Nintendo Direct, the other players' screens can be seen in the margins of your own personal play through. It looks like that aspect of the game could prove to be rather distracting, so this is one battle royale experience that will take a good bit of concentration. Super Mario Bros. 35 will be released for Nintendo Switch Online on October 1. However, it will apparently only be available for a limited time. According to Nintendo, the game will be taken down March 31, 2021.

The reaction to the announcement of Super Mario Bros. 35 has been decidedly mixed, even from the most hardcore Mario fans. Some fans think the whole concept is absurd, but are still excited to check it out. Others are still frustrated with Nintendo for sending a cease and desist order to the creator of the unlicensed Mario Royale, which had a somewhat similar concept. There is also quite a bit of confusion surrounding Nintendo's decision to make the game available only for a limited time. One fan asked, "Why is there a final date to play this?"
Despite the mixed response, it's still exciting to see the first official Mario-themed battle royale. With titles like Fall Guys: Ultimate Knockout ruling the gaming landscape right now, Nintendo couldn't have picked a better time to roll out Super Mario Bros. 35.
Advertisement
There have been months of speculation surrounding Nintendo's plans to celebrate the 35th anniversary of Super Mario Bros. Some of these plans have already come to fruition, including the release of Paper Mario: The Origami King. However, there were still rumors that Nintendo was planning to release a massive HD collection of some of Mario's 3D adventures. Now, it appears that the rumors were indeed true. In addition to Super Mario Bros. 35, Nintendo has announced reissues of multiple classic Super Mario games for the Nintendo Switch.
First up is Super Mario 3D All-Stars, which will include Super Mario 64, Super Mario Sunshine, and Super Mario Galaxy, all optimized for the Nintendo Switch in one sweet bundle. That launches for the Switch on September 18, which is only a few weeks away. However, much like with Super Mario Bros. 35, Super Mario 3D All-Stars will apparently only be available for sale until March 31, 2021.
Next is Super Mario 3D World + Bowser's Fury, an enhanced version of the Wii U's Super Mario 3D World, which launches February 12, 2021. Finally, Nintendo Switch Online will also be adding the original SNES title Super Mario All-Stars, which was a bundle containing 16-bit updates of all of Mario's solo adventures up to that point. Oh, and that can be played as of today, September 3.
Advertisement
And that's only the tip of the iceberg. Nintendo seems to be going all-out with the nostalgia. It should be noted that Nintendo made a brief announcement at the top of the Nintendo Direct video that some release dates may change due to ongoing health concerns with the coronavirus. Even so, it looks like fans of the world's greatest plumber will have their hands full for the rest of this year and into the next. Hopefully the positive responses to these announcements will convince Nintendo to extend the availability of some of these titles.