Nolan North On What It's Really Like To Play Iron Man In Marvel's Avengers - Exclusive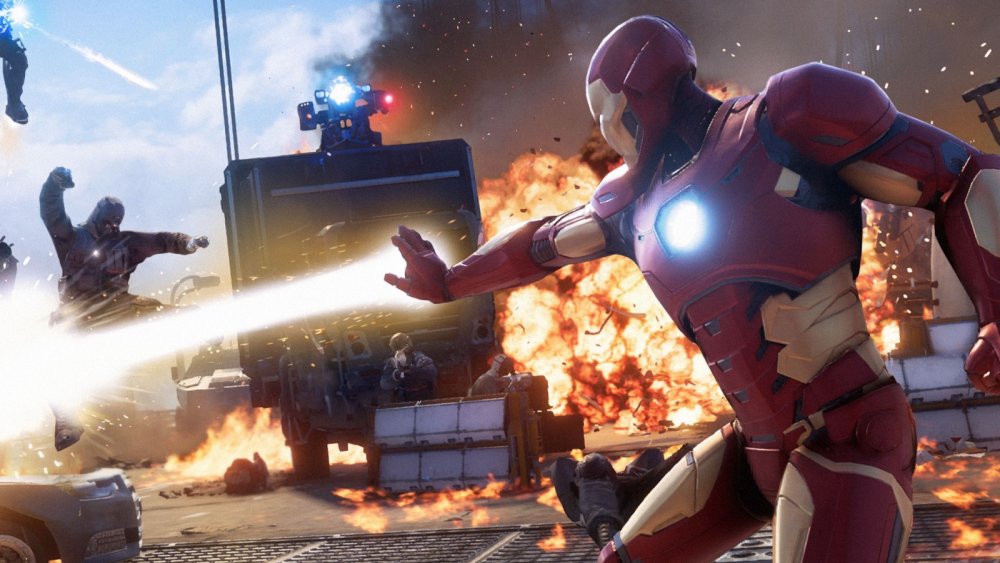 Marvel/Square Enix
If you play video games, chances are that you've heard Nolan North's voice many times — whether he's the ghost keeping your guardian alive in Destiny, firing off quippy lines as Nathan Drake in the Uncharted games, or bringing to life a Jedi, a golem, a superhero, a supervillain, a LEGO ... the list goes on. North's voice-acting résumé is so extensive, in fact, that it's almost more a question of characters he hasn't played than ones he has.
In the world of DC, he's been everyone from Superboy to the Penguin, and on the Marvel side of things, the dexterity of North's vocal ability stretches him from Rocket Raccoon to Green Goblin and even Werewolf by Night. But North left the obscurity of Marvel werewolves in the dust for Marvel's Avengers, the fast-approaching superhero video game from Tomb Raider developer Crystal Dynamics and publisher Square Enix. This time, he plays one of the most famous heroes in the history of comic books: Iron Man.
Part of the excitement and the challenge of playing Tony Stark is that, since 2008, the character has been essentially synonymous with Robert Downey Jr. 
In an exclusive interview, Looper spoke with North about his version of Iron Man, his cast mates, and the evolution of mo-cap suits from when he first started using them.
How motion capture makes a better Iron Man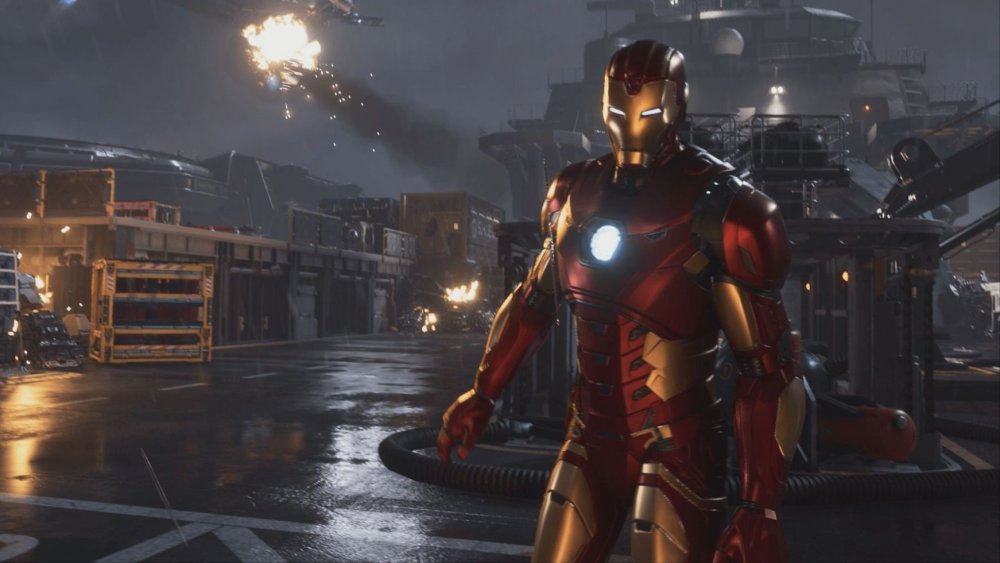 Marvel/Square Enix
Something Nolan brought up right away was the evolution of motion capture work. "I've been really fortunate to see it from its inception when we really started doing motion capture, because I was one of the first guys to kind of go, 'I'll do that. That sounds like fun,'" North revealed.
A big part of being Tony Stark in Marvel's Avengers means being in a mo-cap suit for a long time — and a big part of what makes that process easier seems to be how much the technology has changed. "The camera, first time they ever did helmet cams, it was monstrous, looked like a diving bell. You'd get splitting headaches because they can't move. And I have kind of a big head," North explained. "And now, [the tracking] gets down to simple black dots in certain places."
The facial recognition makes the work better, too. "I remember getting scanned and I looked at the scan and I'm like, 'Show me the scan.' And they're going, 'That's the scan.' It was like looking in the mirror," said North. "There's so much technical stuff going on. They're getting the lighting right, the cameras right, the positioning right of the tables [so that they're] at the right height. Most of the time you're sitting around ... living the character."
The comic character Nolan North studied most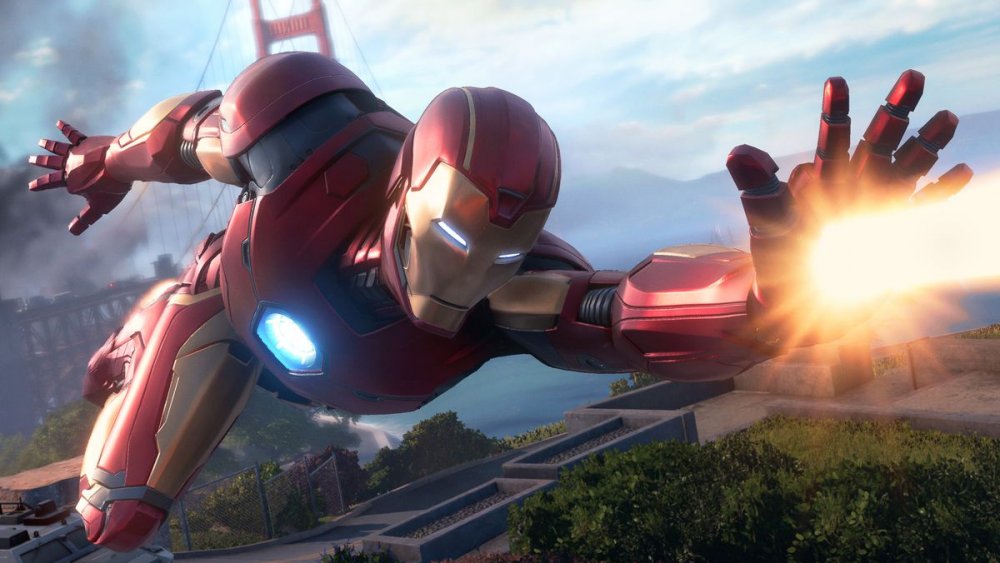 Marvel/Square Enix
As for research, North did some specifically for Marvel's Avengers: studied up on MODOK, the massive-headed super-villain who terrorizes Earth's Mightiest Heroes in the game. "I did do a little reading up on MODOK so I knew a little bit about what we're up against, but I'm kind of a fan of all that stuff," North told Looper.
It also doesn't hurt that North has played a ton of comic book characters over the years. "I remember when we did the Ultimate Avengers years ago, I got to play Hank Pym, Giant-Man," he noted. 
This is when he first had the chance to bone up on all things Marvel — "I got almost like the encyclopedia of Marvel comics," said North — and he brought those books out again for Marvel's Avengers. 
"When I did find out I was going to be playing Tony, I did go back and pull that off the shelf and was reading up on some things, just to get some ideas," he said. "It's probably not necessary, but it's always good to have something in the back of your head."
Iron Man, Thor, and finding a character through laughter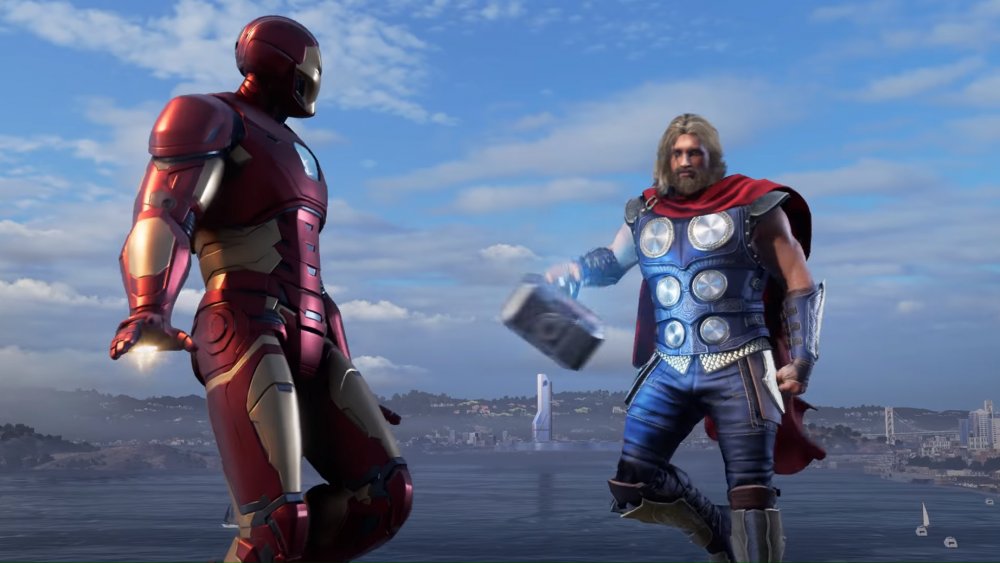 Marvel/Square Enix
All that said, the biggest thing Nolan pointed out that makes playing Iron Man fun and rewarding is having a team of talented people around him. "I think the best gift was the fact that I got to kick off this character in an ensemble cast," he shared. "It takes a little bit of the pressure off that — because, as we know, Robert Downey Jr. is the definitive Iron Man in the films, and he did an amazing job."
North also noted that "putting on the suit kind of felt like being in the actual Stark Tech," but what truly helped him settle into the character was working alongside his fellow actors — and one in particular: Travis Willingham, who plays Thor.
"If you want to be truthful," said North of finding the energy of Stark for Marvel's Avengers, "it was Travis Willingham and I, laughing over the fact that every time we left the scene in our mo-cap suit, I go to take off [and I] put the pulses down and go to shoot up, and I stand there [like I'm flying away] because I can't fly. And he swings the hammer to take off into the sky, and then we're just standing there next to each other, kind of looking at each other, while the others are finishing the scene behind us. And we're just standing there holding these poses, just cracking up."
Marvel's Avengers launches on Friday, September 4, 2020 on PC, PlayStation 4, and Xbox One.