PS5 Game Prices Are Turning Heads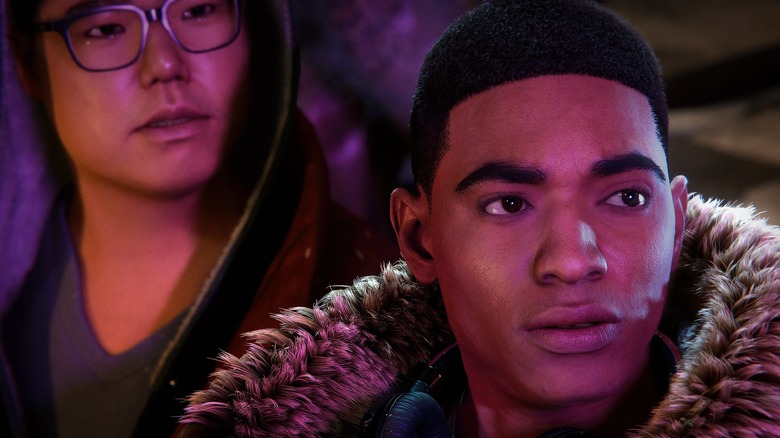 Try as they might, some businesses can't keep the same prices forever. If you don't believe that, try finding a dollar menu at a nearby fast food joint. They're not as common as they used to be.
Video games, however, have somehow managed to hold steady at $59.99 for the better part of the 2000s. Now it appears change is finally coming. Whether it's due to inflation, increased production costs, or some mix of the two, the era of the $60 AAA video game may officially be over.
Advertisement
Following Sony's PlayStation 5 showcase on Sept. 16, the company offered more details about how upcoming games would be priced on PS4 and PS5.
"These newly revealed titles, along with the games we've shown previously, represent the best lineup we've ever seen in PlayStation history," Sony's Jim Ryan wrote on the PlayStation Blog. "Games like Marvel's Spider-Man: Miles Morales, Call of Duty Black Ops: Cold War, and Demon's Souls will launch alongside the console. Our own Worldwide Studios titles will be priced from US$49.99 to US$69.99 (RRP) on PS5."
A list presented further down in Ryan's blog post cemented it. As far as Sony's own PS5 launch games go, Spider-Man: Miles Morales — which is not viewed as a full game so much as a standalone expansion — will start at $49.99. Sackboy: A Big Adventure will be priced at $59.99. And Demon's Souls and Destruction All Stars will both sell at $69.99.
Advertisement
With these price points, Sony seems to be setting expectations for how much games will cost in the next generation.
To start, there is the new $49.99 price point. As mentioned, Spider-Man: Miles Morales will hold this spot on the PlayStation 5. Looking back at the PlayStation 4, you could compare Miles Morales to Uncharted: The Lost Legacy, which launched at $39.99. It's a standalone game, but isn't quite large enough to be full price.
For games that have less production value but aren't necessarily "budget" titles, $59.99 looks like the new normal. These games used to cost $49.99. In this category, you'd find more niche experiences, remasters, or games that aren't quite AAA, but might qualify as AA. DayZ slots into this area on the PlayStation 4 now.
And finally, if a game is the typical AAA fare — something in the vein of Horizon: Forbidden West — you can probably expect it to come in at $69.99. It's a $10 jump from the $59.99 gamers have grown so accustomed to. That $60 price point is where games like Uncharted 4: A Thief's End and The Last of Us Part 2 sat previously.
Long story short: you're looking at a $10 increase across the board — at least for non-indie titles. There's no indication yet that indie developers will also raise prices, but if that happens, you shouldn't be too surprised by it.
Advertisement
Now that Sony has gone ahead and pulled the band-aid off, how will fans react to these higher game prices? It just so happens that some have already been making their feelings known on the matter.
"$69.99 for a PS5 game? So expensive," wrote Twitter user @jesteen94, who tacked a sad emoji onto their tweet for good measure.
Another Twitter user, @mahdisahid, seemed to share that sentiment. "69.99 USD For PS5 AAA games?" they wrote. "Ouch."
There was at least one person on Twitter, however, who came out in support of the price hikes.
"#PlayStation announcing that their first-party games for #PS5 'will be priced from US$49.99 to US$69.99' is great!" wrote Pete Galbraith, a gameplay engineer at Owlchemy Labs. "Games are more expensive to make now than they used to be and inflation has been happening for years since the $60 idea got solidified. This change is long overdue."
A few third-party publishers are already experimenting with new price points. These companies could very well follow Sony's lead in the future, offering their AAA products on next-gen for $69.99. The big question is, what does Microsoft plan to do for its first-party titles on the Xbox Series X? Will it also charge $70 for games like Halo Infinite and Senua's Saga: Hellblade 2? Or will it hold those titles steady at $60 and hope everyone just signs up for Xbox Game Pass anyway?
Advertisement
For now, it appears Sony is more than willing to lead the charge when it comes to charging more for video games. It's possible Sony could catch a bit of flack for it, too. As far as the economic state of the world is concerned, it seems risky to start asking people for an extra $10.
Then again, the $60 game may be something that shouldn't have survived as long as it did. The timing may not be great; that new $69.99 price point comes as consumers are also being asked to drop either $400 or $500 on a new PlayStation 5. But the hike could be a necessity. It could be correcting something that, as Pete Galbraith put it, should have changed a long time ago.