Bugsnax - What We Know So Far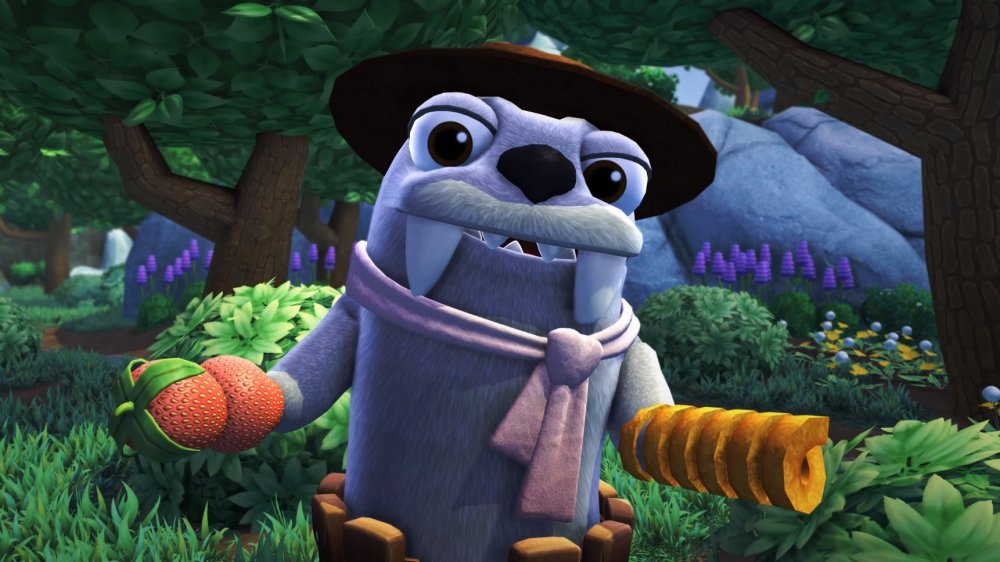 Young Horses
Bugsnax was first announced during Sony's Future of Gaming livestream event. Since then, it has since managed to capture the imagination of gamers everywhere. Bugsnax, for those who don't know, was developed by Young Horses. Yes, the same mad geniuses behind the cult classic Octodad: Dadliest Catch, which featured one of the most bizarre video game characters ever.
Advertisement
Bugsnax will introduce players to an island full of the titular Bugsnax: tiny critters that are part-insect and part-food. Somehow, even with a premise like that, Bugsnax looks to be way more charming than gross. Although the game has apparently been in some form of development for close to six years, there is still a lot that gamers may not know about it.
With that in mind, it's time to take a look at what you can expect from this truly odd PS5 title. Believe it or not, there's so much more to Bugsnax than just its incredibly catchy theme song by Kero Kero Bonito. It may end up being the game that proves once and for all that you are what you eat.
When will Bugsnax release?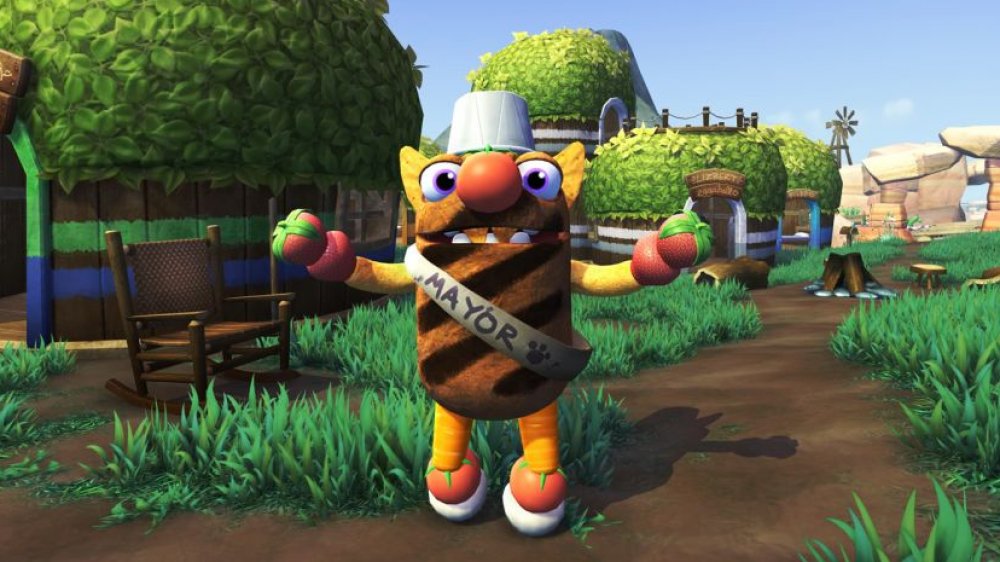 Young Horses
Unfortunately for gamers who are chomping at the bit to chomp on these cute Bugsnax, there isn't an official release date attached to Bugsnax just yet. However, the game's official website currently lists a release window of Holiday 2020. 
Advertisement
The game's press kit also states that Bugsnax will be released for PlayStation 4 and PlayStation 5, as well as for the PC and Mac through the Epic Games Store. It appears that there are no immediate plans for the game to be available on Xbox consoles. With the PlayStation 5 set to launch on Nov. 12, 2020, it can be assumed that Bugsnax won't be too far behind. Gamers can hopefully look forward to ringing in the new console generation by rounding up some of this game's adorable creatures.
In the meantime, a vinyl record release of the game's theme song is currently available for pre-order. In true, wonderfully strange Bugsnax fashion, the vinyl is designed to resemble a strawberry, and it will ship in a scratch 'n' sniff sleeve.
Advertisement
Is there a trailer for Bugsnax?
The announcement trailer for Bugsnax works as a crash course in how bizarre the game really is. It's a real trip, showing off just how eerily cute the titular creatures can be. The trailer shows one of the strawberry-themed Bugsnax being eaten by a character named Elizabert Megafig, who narrates the scene like a cartoon version of the Crocodile Hunter. After Elizabert munches down on the little strawberry bug, her hand transforms into a pair of strawberries.
Advertisement
In addition to showing off the various locales within the game, it also gives players a glimpse at how varied the different creatures are, as well as some of the cosmetic changes that can come from consuming one of the Bugsnax. The trailer ends with a wild-looking creature made of different snacks aggressively running right at the camera. This alone would suggest that things aren't as chill on the island of Bugsnax as one would assume. It's not clear if this creature is truly friend or foe, but it doesn't look too happy to be disturbed.
What is gameplay like for Bugsnax?
A gameplay trailer for Bugsnax has also been released, which gives players a bit more of the game's storyline, as well as a peek at some of Bugsnax's odd gameplay mechanics. It seems that catching these Bugsnax isn't always as easy as snatching them up. For particularly elusive specimens, players will have to use tons of special traps and different kinds of bait. For instance, one creature can be lured by ketchup, while another follows a laser pointer into an enclosure.
Advertisement
As you unravel the mystery of what happened to Elizabert Megafig, you can also feed your new companions with the Bugsnax you capture. As glimpsed in that very first trailer, this will in turn deck those characters out with new food-themed looks. Bugsnax also has an in-game camera system that allows the player to snap pictures of new Bugsnax and add them to a scrapbook of information. In other words, it appears that you'll also be documenting each of these yummy creatures as you capture them. According to the game's official website, there are "100 different species of Bugsnax," which should keep you busy — and fed — on this island for quite a while.