Here's How Long It Takes To Beat Astro's Playroom On PS5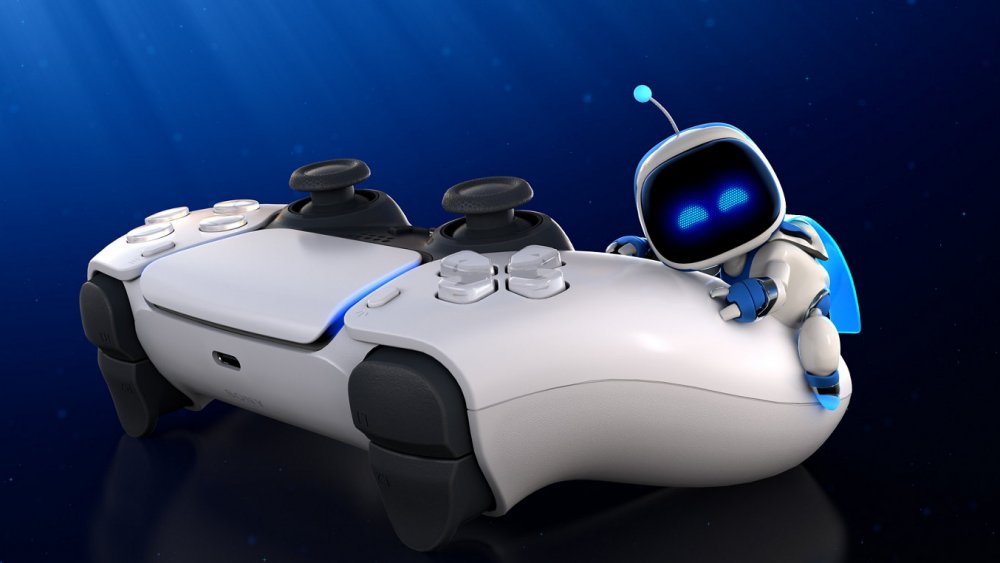 Sony Interactive Entertainment
The PlayStation 5 has a ton of exclusives, some of which are up for pre-order. Audiences can look forward to Ratchet & Clank: Rift Apart and Spider-Man: Miles Morales, among other titles. However, one of the biggest console sellers could be Astro's Playroom.
A sequel to the PSVR game Astro Bot Rescue Mission, Astro's Playroom is a 3D platformer that will serve as a launch title for the PS5. Better yet, each PS5 will come with Astro's Playroom pre-installed, so you don't have to spend $70 on a game along with your new $500 console. Well, you can, but Astro's Playroom will keep you busy for a while before you actually need to buy a new title.
Just how long will Astro's Playroom keep you entertained? Will the game last for hours on end, or only occupy a single morning? The answer might surprise you.
Astro's Playroom offers a wealth of PlayStation-themed secrets and references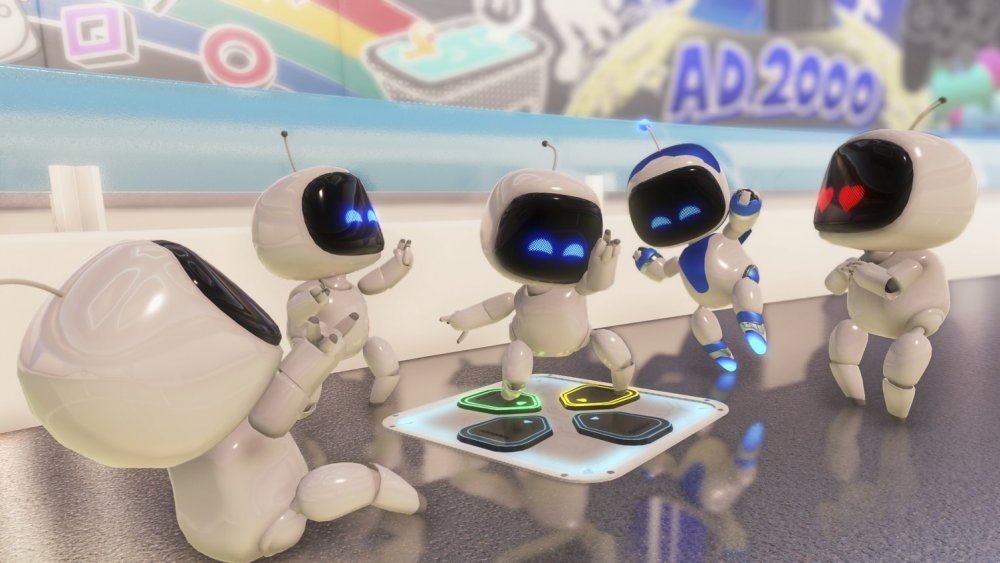 Sony Interactive Entertainment
Early in October 2020, Astro's Playroom creative director Nicolas Doucet sat down with Famitsu to discuss the game, and he revealed quite a few tidbits of information, including the title's length.
According to Doucet, Astro's Playroom will consist of four worlds for a total of 4-5 hours. Each world will be themed after a different PS5 component, specifically its cooling system, GPU, SSD, and RAM. However, that playtime only applies to clearing the game. Astro's Playroom will feature collectibles, time attack modes, and online rankings, so players can potentially spend even more time racing their friends up leaderboards.
Moreover, Astro's Playroom is filled with PlayStation-themed secrets and references, one of which is reserved for players who complete the game. Even after you finish, Astro's Playroom will feature plenty of extra modes and hidden jewels that should engage players for hours on end.
Since Astro's Playroom comes pre-installed on each PS5, it could have been a throwaway title with no more than two hours of gameplay, but Doucet and the developers at ASOBI Team seem to have put some real elbow grease into it. But, you'll have to wait until Nov. 12 to see if Doucet was exaggerating or underselling his game.